Main Content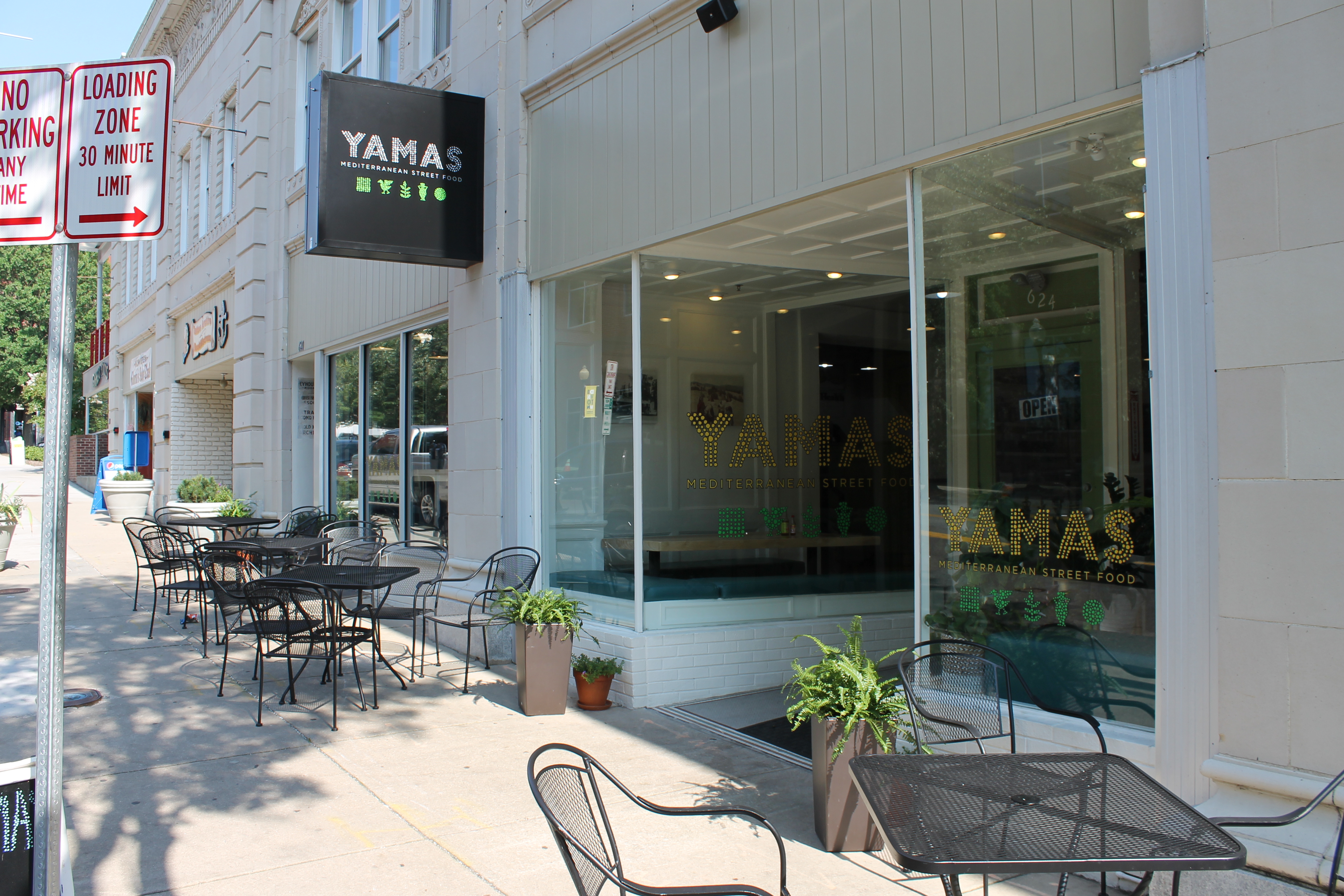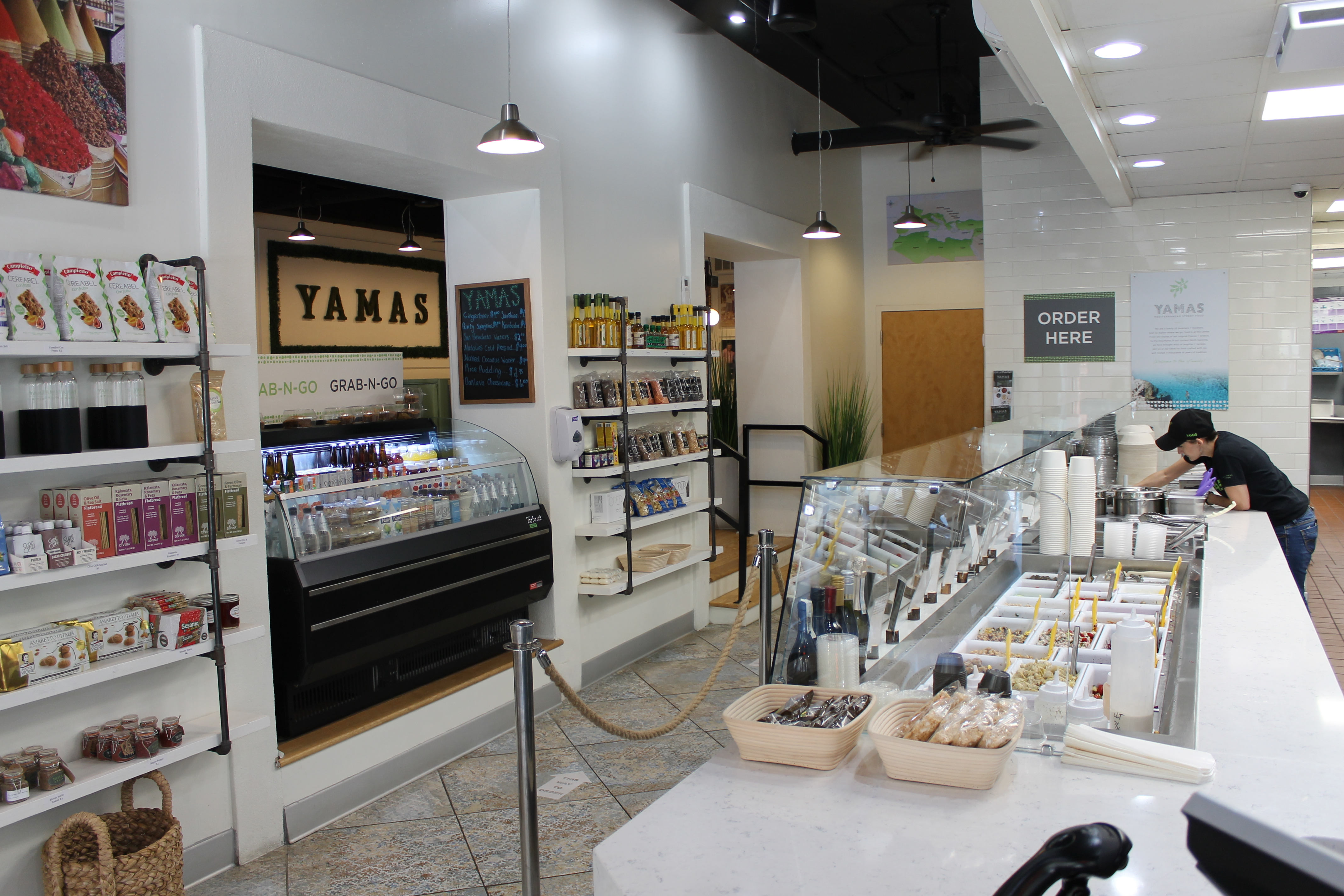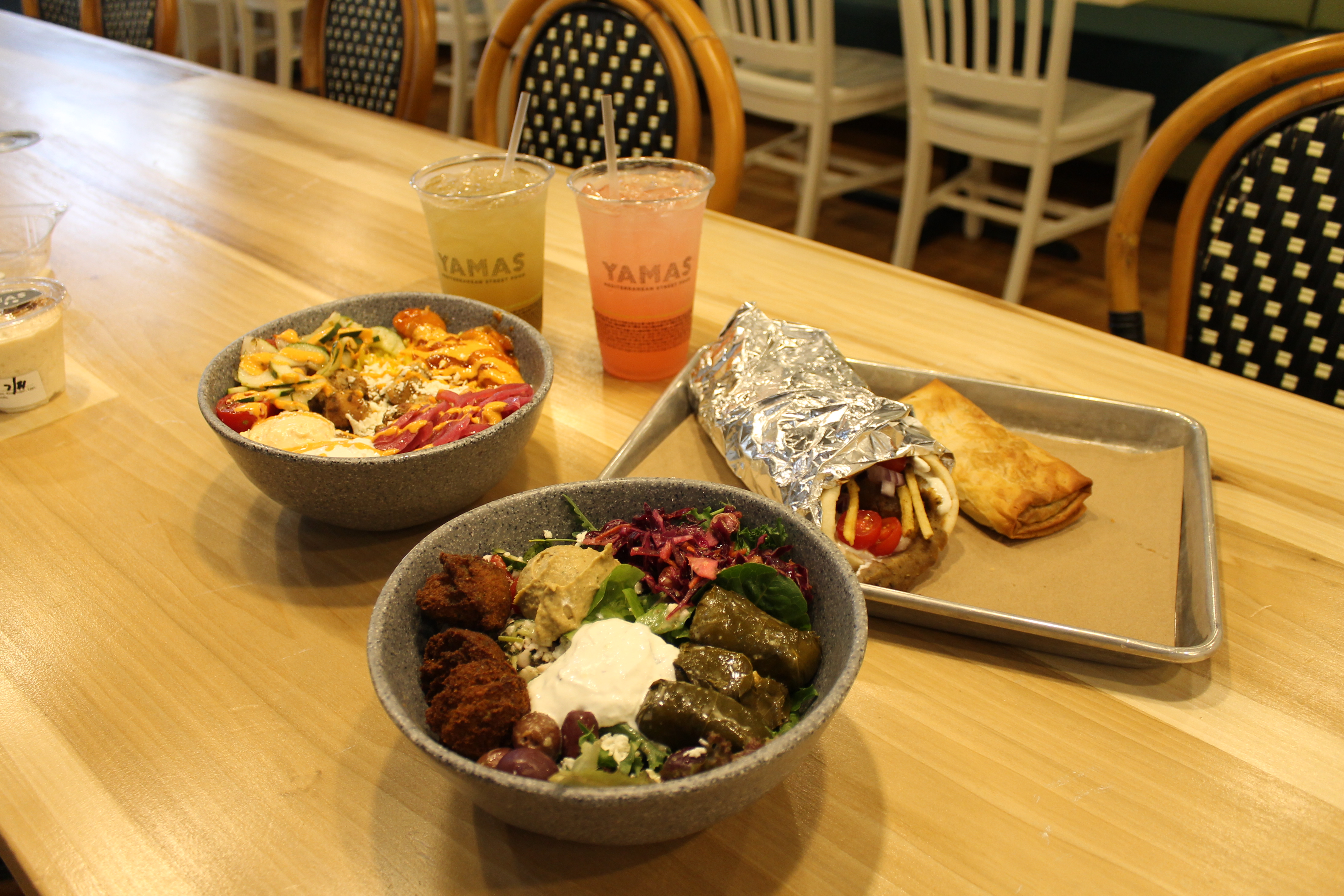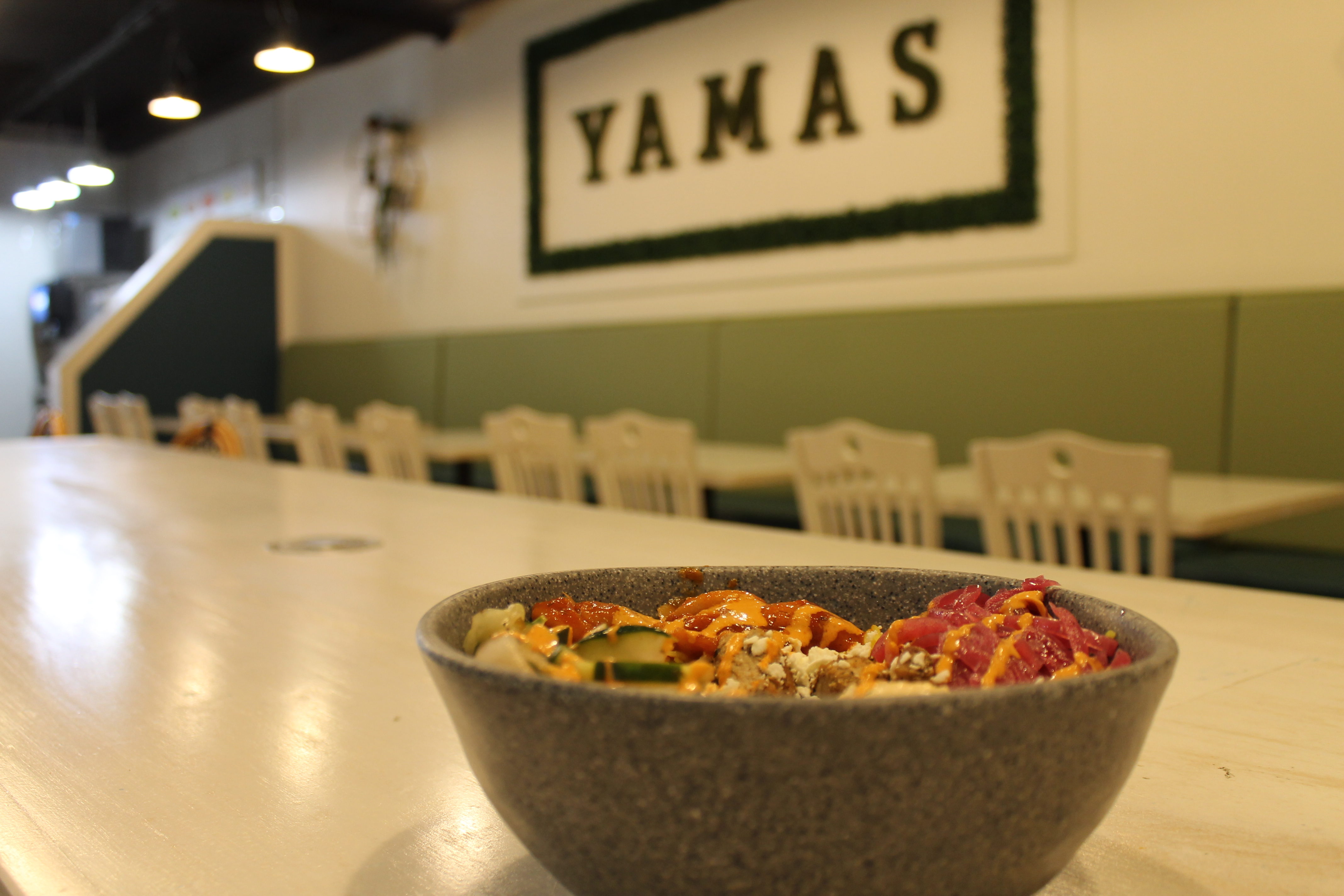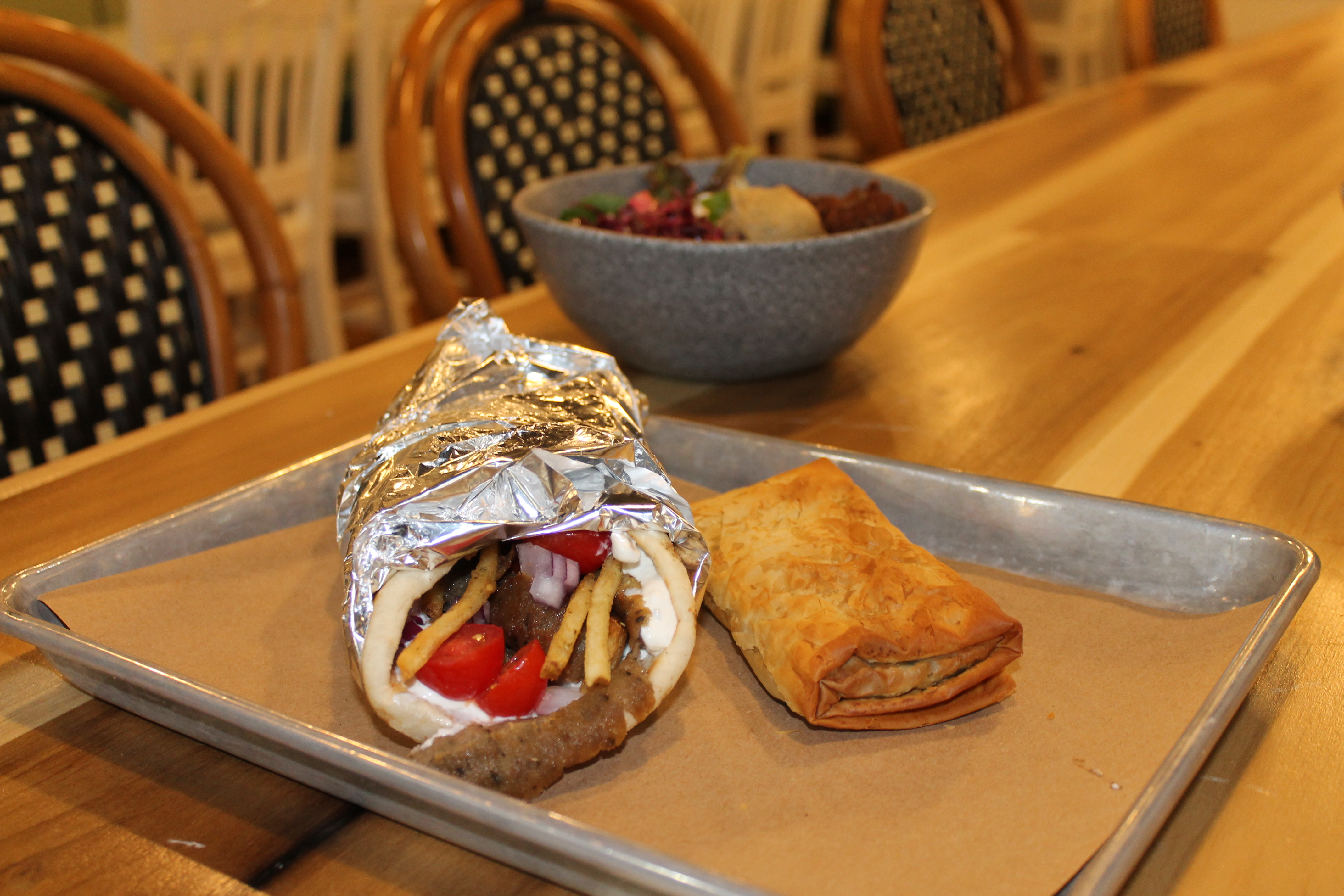 What is the background of Yamas, and How long have you been operating?  
Yamas is owned and operated by the Michael Family Restaurant group. They are a family that originated from Cyprus, Greece and they have been in the United States for a while now, and they have three other restaurants here in Winston-Salem. They have Cin Cin Burger Bar, Waldo's Wings, Mama Zoe's on Reynolda road. They were looking to expand and they wanted to go somewhere Downtown in a more central location. A little closer in than Cin Cin is. Originally they were going to put in another Waldos in downtown, but they decided that they wanted something with more meaning. They were looking for a restaurant that tied in their family background, had something to do with their culture, and that brought something to Winston-Salem, and there is where Yamas was born! It is something so different that people are not used to, and that we do not have around here and it really brings a fresh taste to Winston-Salem. We opened March 17th of 2019, but before they opened they put a lot of time and elbow grease into this restaurant! It took them months to just pinpoint recipes for everything we make on the line because everything we have here is made in house. They worked for months figuring out "How exactly do we want this to taste? How do we want it to look?" They also put all of their time and effort into the decore. The family consists of Chris and Zoe as the heads of the family, then they have their children Zena, Lenia, Vasili and his wife Nicole, with the youngest being Dafni. Zoe, Zena and Nicole came in this place and took it over! Even all the photos on the wall are canvas printed pictures from their childhood. You can see a photo of Zena with her grandfather in Greece when she was a child! Everything in here has a very homey touch, and there is a very vibrant feel with atmosphere that matches the food.  Our food is clean and healthy eats!  
What has being a part of the Winston-Salem community been like for Yamas?
Yamas has definitely received a lot of love from Winston-Salem, and we really appreciate that! We have a lot of regulars. Since Yamas is so different, the food is so fresh, and it is nothing like you will find anywhere else in Winston-Salem it allows us to draw such a diverse community of customers. We have Wake Forest students and faculty that come here on an everyday basis, we have people that live downtown, and we have customers that have traveled from over an hour away just to come to Yamas. People have definitely embraced us, and we really appreciate them!  
Do you have a mission if so what is it?
Our mission statement really is Yamas! Yamas means "Cheers to Good Health." They live Yamas. It is our greeting! When people walk in the door and when they leave we shout Yamas. After they pay and go to eat their food we say Yamas. It is a way of life. It is eating healthy. It is being healthy. It's eating clean and caring about your body and the food that is going into your it. We tell our employees, if you would not eat it then don't serve it!
What is Yamas known for? 
A lot of people come here for our Gyro. Gyro is a beef and lamb blend, and we cook ours fresh on a spit everyday. We constantly have someone tending to it. People come here because they look for the quality and they find the quality here. Our falafel is also a good one, and people love it! People who are into Mediterranean food are always searching for these foods, and where can you find good quality homemade versions of these foods?    
What is the most fun thing to do in Winston-Salem? 
I love coming Downtown on weekends and going to the live music that they have on Liberty Street by Camel City. There are always a bunch of cute puppies out there, and that is probably one of the most fun things to do. 
Your personal favorite item on the menu or merchandise? 
I would say the chicken and rice bowl. The chicken and rice bowl is lemon basmati rice, fresh tahiki cucumber, slightly spicy harissa yogurt, with chicken, our pickled onion that I love, tomato cucumber salad, feta cheese, and roasted red pepper chickpea dressing.    
If Yamas was a superhero what powers would it have? 
If Yamas had a super power or a special ability it would be to be savior to all the vegans and people with special diets in this world, and to help save people's health one bowl at a time!
Anything else you would like the Wake/Winston-Salem Community to know? 
I would say that we appreciate Winston- Salem, and we appreciate the love that we have gotten because the family opened this restaurant, and they had no idea what type of feedback they were going to get. They had no idea if people would be rushing in here or if it would be too different and not what people were used to. The fact that it has received so much support, and people come here everyday saying that "My coworker told me about this place!" "My classmate told me about this place!" We really appreciate and love that. Also we offer a 10% discount to all Wake Forest Students, all Wake Forest faculty, we actually offer this discount to  all the schools in Winston-Salem just to show that we want you to come back, and we appreciate having you guys here!