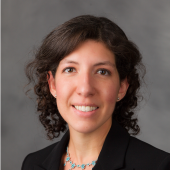 Amanda Tingle
Office Manager
Wake Downtown, 1601
336.702.1926
tingleas@nullwfu.edu
Amanda Tingle coordinates logistical details for Wake Downtown, including room reservations, building/parking access, and financial transactions. Ms. Tingle received her B.A. degree in Art History from the University of the South (Sewanee) and a B.S.A. degree in Biological Science from the University of Georgia. Prior to coming to Wake Forest University in 2011, she was employed as an Administrative Specialist at the University of Georgia's Carl Vinson Institute of Government and as an Executive Coordinator for the University of Virginia's Department of Biomedical Engineering. Ms. Tingle spent 5 years as an integral part of the Wake Forest Scholars Office. In 2016, she became the first Office Manager for Wake Downtown.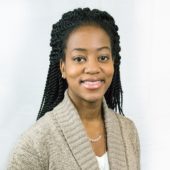 Alana James
Associate Director, Community Engagement
Wake Downtown, 1605
336.702.1929
jamesam@nullwfu.edu
Alana James leads Wake Downtown's community engagement strategies, working to identify partnership opportunities that effectively promote and support mutually beneficial university and community priorities. Activities include coordinating STEAM exploration events with local K-12 partners, co-curricular opportunities with peer institutions and providing entry points for community members to access partnership, mentorship, and other resources. Prior to this inaugural role at Wake Downtown, she served as the Director of Community-Based Collaborations at The United Way of Forsyth County for nearly seven years. Alana graduated from Wake Forest in 2009 and received her MA in Management from the Schools of Business in 2010. An Ohio native, she fell in love with Winston-Salem as a student while volunteering and serving at community organizations as a member of Alpha Phi Omega.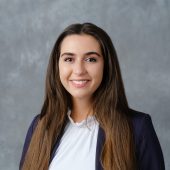 Yorjannys Gomez
Wake Forest Fellow, Wake Downtown
Wake Downtown, 1610
336.702.1934

Yorjannys Gomez directs the Downtown Ambassadors student group and manages Wake Downtown's social media accounts. She also assists with community engagement and events, prospective student tours, and interdisciplinary initiatives, realizing the vision of Wake Downtown as a piece of Wake Forest embedded in the heart of Winston-Salem. Yorjannys, originally from Miami, Florida grew up just down the road from Winston Salem in High Point, North Carolina. She double majored in Biology and Spanish, minored in Chemistry and has completed the required courses for the pre-medical track. Yorjannys is incredibly passionate about addressing health disparities and barriers to equal access to healthcare, particularly within underserved minority and non-English speaking communities. Yorjannys hopes to continue developing community-based projects and gain valuable knowledge and experience as the Fellow with Wake Downtown. Ultimately, she hopes to combine all of her passions and experiences together to pursue an M.D.