Main Content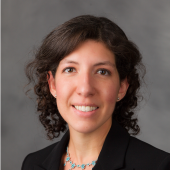 Amanda Tingle
Office Manager
Wake Downtown, 1601
(336) 702-1926
tingleas@wfu.edu
Amanda Tingle coordinates logistical details for Wake Downtown, including room reservations, building/parking access, and financial transactions. Ms. Tingle received her B.A. degree in Art History from the University of the South (Sewanee) and a B.S.A. degree in Biological Science from the University of Georgia. Prior to coming to Wake Forest University in 2011, she was employed as an Administrative Specialist at the University of Georgia's Carl Vinson Institute of Government and as an Executive Coordinator for the University of Virginia's Department of Biomedical Engineering. Ms. Tingle spent 5 years as an integral part of the Wake Forest Scholars Office. In 2016, she became the first Office Manager for Wake Downtown.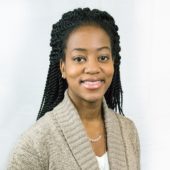 Alana James
Associate Director, Community Engagement
Wake Downtown, 1605
(336) 702-1929
jamesam@wfu.edu
Alana James leads Wake Downtown's community engagement strategies, working to identify partnership opportunities that effectively promote and support mutually beneficial university and community priorities. Activities include coordinating STEAM exploration events with local K-12 partners, co-curricular opportunities with peer institutions and providing entry points for community members to access partnership, mentorship, and other resources. Prior to this inaugural role at Wake Downtown, she served as the Director of Community-Based Collaborations at The United Way of Forsyth County for nearly seven years. Alana graduated from Wake Forest in 2009 and received her MA in Management from the Schools of Business in 2010. An Ohio native, she fell in love with Winston-Salem as a student while volunteering and serving at community organizations as a member of Alpha Phi Omega.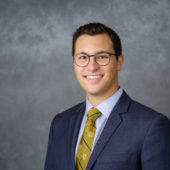 Daniel Oberti
Wake Forest Fellow, Wake Downtown
Wake Downtown, 1610
(336) ‬702-1934
oberdj15@wfu.edu
Daniel Oberti directs the Downtown Ambassadors student group, and manages Wake Downtown's social media accounts. He also assists with community engagement and events, prospective student tours, and interdisciplinary initiatives, realizing the vision of Wake Downtown as a piece of Wake Forest embedded in the heart of Winston-Salem. Daniel is a Studio Art and Biology double major from Marietta, Georgia. He was drawn to Wake Forest for its liberal arts education as well as its strength in both the Visual Arts as well as the Core Sciences. After falling in love with the Reynolda Campus, Daniel pursued a Presidential Arts Scholarship to explore both the arts and scientific disciplines. He also became extensively involved within Student Government, where he became Chief of Staff by his senior year. Daniel strove to make visible changes wherever he went on Wake Forest's campus– whether this was displaying public art on campus to increase ADHD awareness or creating an outdoor classroom. He also pushed Student Government to provide more leadership programming for promising students through the President's Leadership Conference and the inaugural President's Leadership Series. Daniel's involvement also included guiding tours for prospective students and serving as a member of the Sigma Pi Fraternity. Daniel's passion is for combining and applying his varied interests in science, art, and leadership to make the institutions and people around him better than he found them.