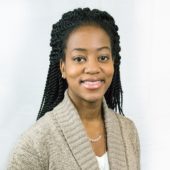 Alana James
Director of Wake Downtown
Wake Downtown, 1605
336.702.1929
jamesam@wfu.edu

Alana James leads Wake Downtown's community engagement strategies, working to identify partnership opportunities that effectively promote and support mutually beneficial university and community priorities. Activities include coordinating STEAM exploration events with local K-12 partners, co-curricular opportunities with peer institutions and providing entry points for community members to access partnership, mentorship, and other resources. Prior to this inaugural role at Wake Downtown, she served as the Director of Community-Based Collaborations at The United Way of Forsyth County for nearly seven years. Alana graduated from Wake Forest in 2009 and received her MA in Management from the Schools of Business in 2010. An Ohio native, she fell in love with Winston-Salem as a student while volunteering and serving at community organizations as a member of Alpha Phi Omega.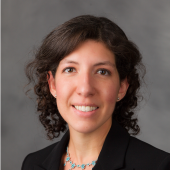 Amanda Tingle
Office Manager
Wake Downtown, 1601
336.702.1926
tingleas@wfu.edu

Amanda Tingle coordinates logistical details for Wake Downtown, including room reservations, building/parking access, and financial transactions. Ms. Tingle received her B.A. degree in Art History from the University of the South (Sewanee) and a B.S.A. degree in Biological Science from the University of Georgia. Prior to coming to Wake Forest University in 2011, she was employed as an Administrative Specialist at the University of Georgia's Carl Vinson Institute of Government and as an Executive Coordinator for the University of Virginia's Department of Biomedical Engineering. Ms. Tingle spent 5 years as an integral part of the Wake Forest Scholars Office. In 2016, she became the first Office Manager for Wake Downtown.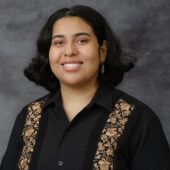 Xochitl Ortiz
Wake Forest Presidential Fellow, Wake Downtown
He/They
Wake Downtown, 1610
336.702.1934
Ortibi19@wfu.edu

Xochitl Ortiz-Sanchez is originally from Hendersonville, North Carolina, a small town just outside of Asheville. At Wake Forest University, they earned a Bachelor of Arts in Psychology with double minors in Religious Studies and Women, Gender, and Sexuality Studies. They were first drawn to Wake due to the University's intimately sized classes and strong commitment to community building. Being at Wake has allowed Xochitl to explore their passions and given them ample opportunities to discover new interests, including marketing, program development and community engagement.
Xochitl is excited to be joining the Wake Downtown team and looks forward to the opportunity to continue developing meaningful partnerships with the Winston-Salem community.