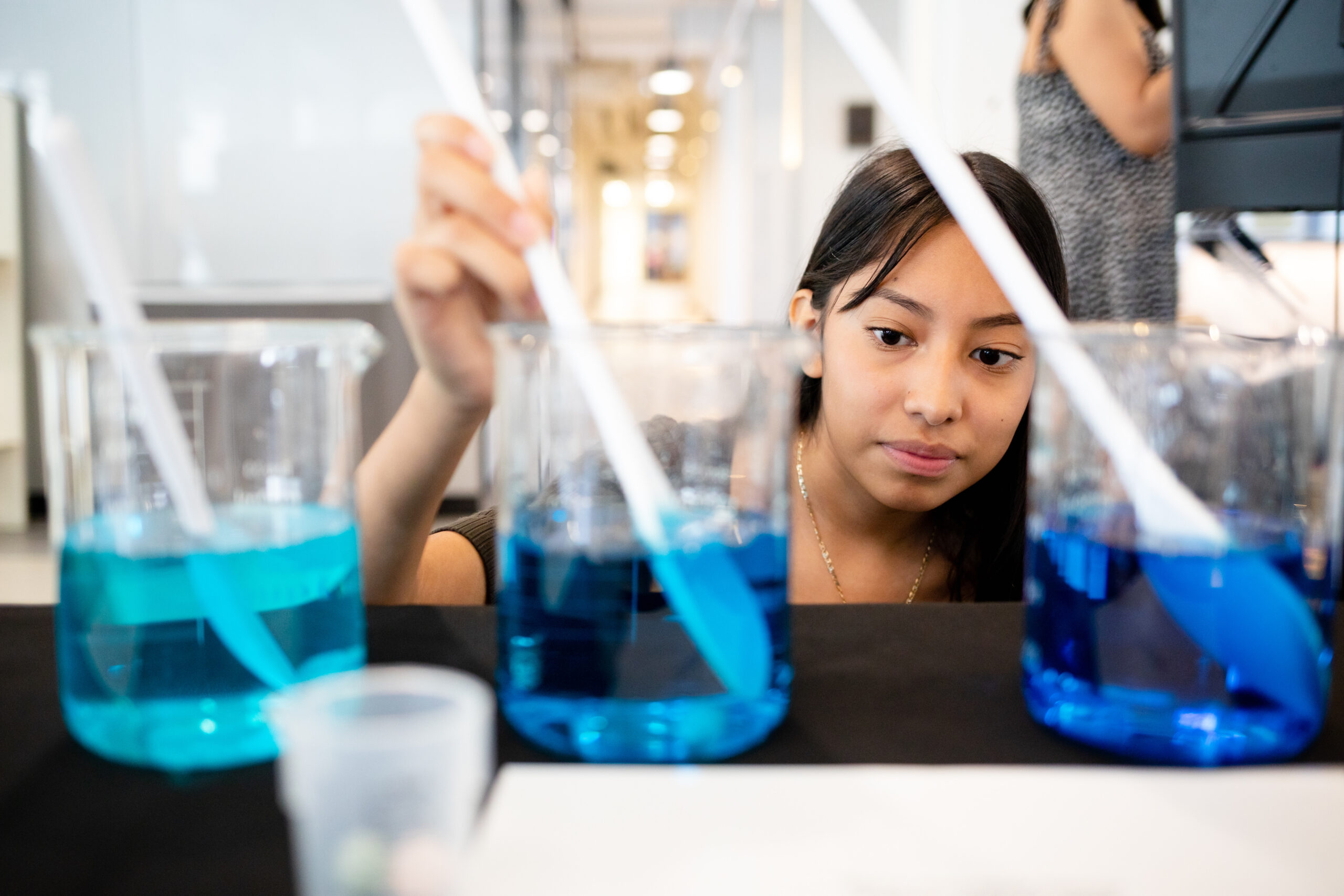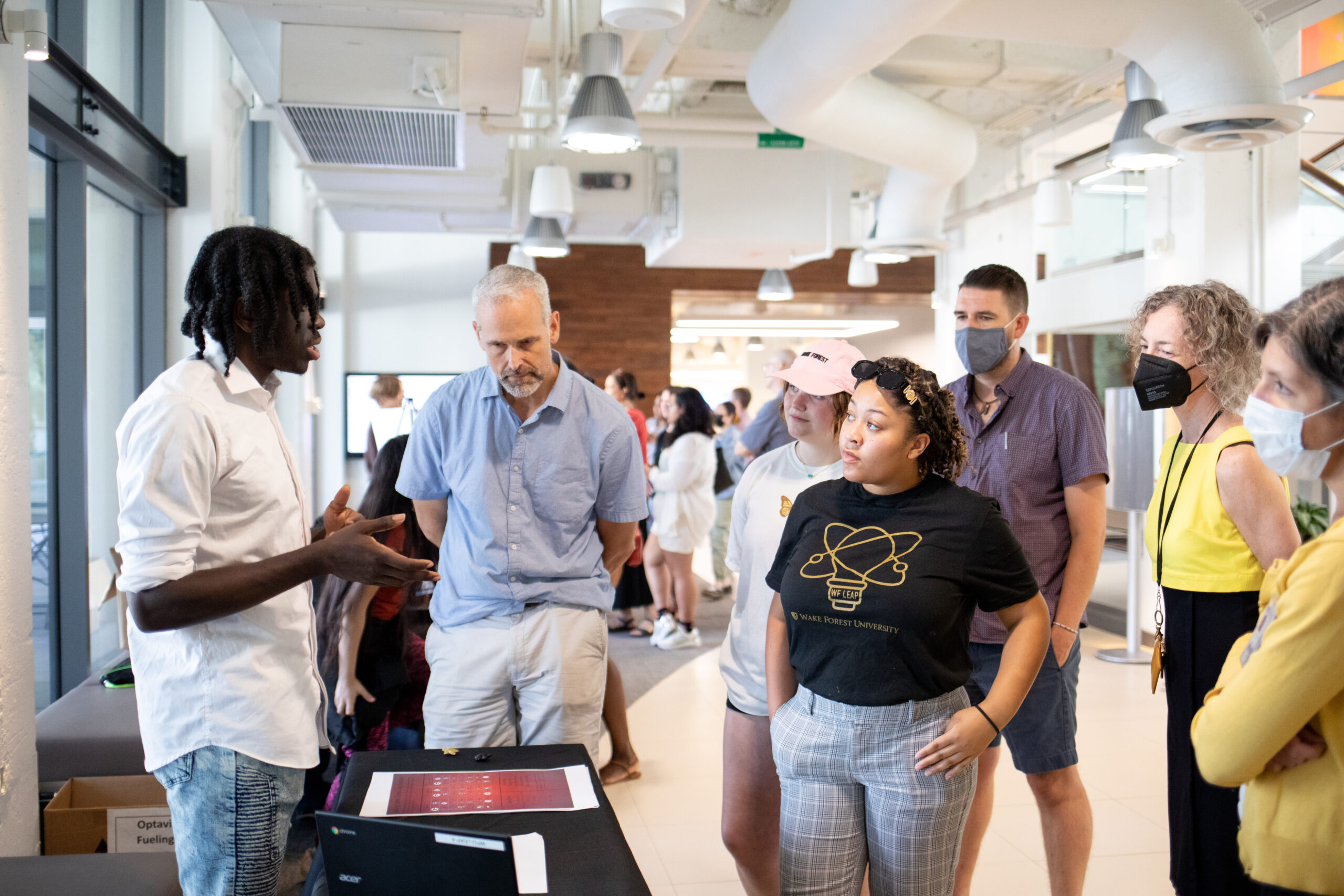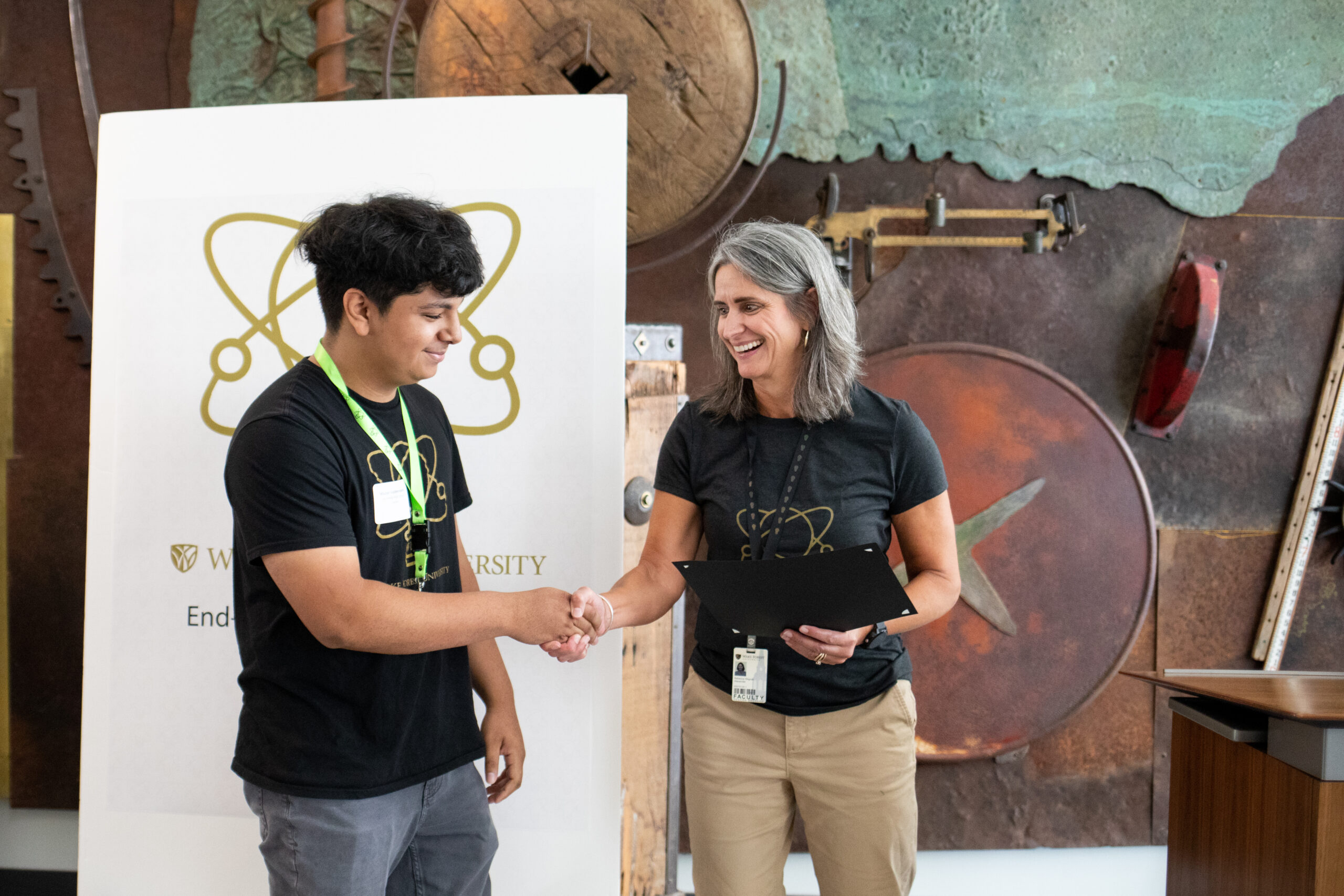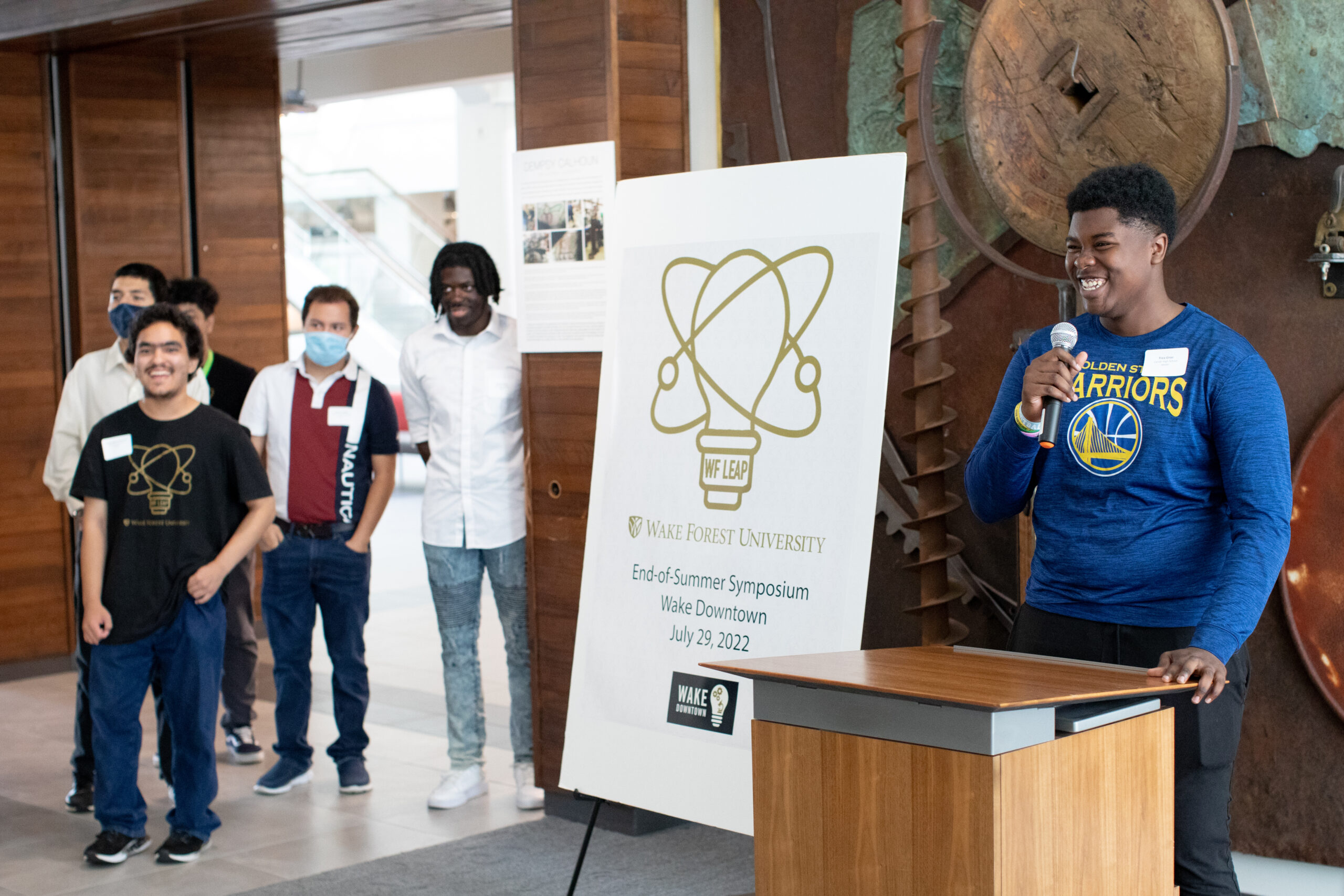 ---
The Wake Forest Lab Experiences: Academics and Professions (Also known as WF LEAP) is a 6-week internship that allows local high school juniors and seniors to explore their STEM (Science, Technology, Engineering, and Math) interests with hands-on experience in labs and research. Students will have the support of two Wake Forest mentors who will introduce them to the foundations of their discipline, lab etiquette, and research.
---
While this program centers around STEM interests, WF LEAP also focuses on professional and career development to give students the skills to build their professional network and become comfortable in interview settings. By emphasizing these components on these components, students will have the opportunity to build their knowledge and confidence in areas with which they may not have had prior experience. Interns will be able to show this growth with their final projects at the end-of-year symposium. Final projects will be presented to their cohort, mentors, and families.
---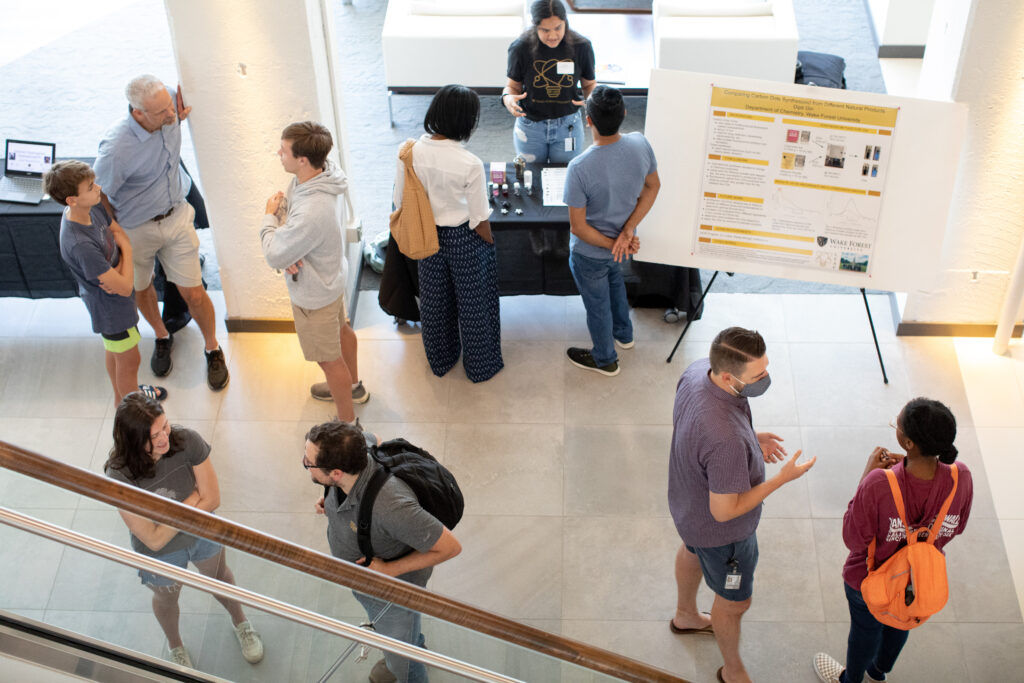 Wake Forest LEAP seeks to increase the number of underrepresented youth in the STEM education-career pathways to experience and create connections in their desired field of study. It fosters interns' curiosity and provides a foundational understanding of the STEM career opportunities available to them.
The WF LEAP program is a paid opportunity for high school students that gives them the ability to focus on their educational and professional growth while still generating a similar income they would have received from a traditional summer job.
---
Due to the WF LEAP program taking place at Wake Forest University, interns are given access to dozens of active laboratories and research spaces that are used by those in STEM fields. Whether an intern is interested in the medical field, environmental science, computer science, or other STEM disciplines, they will be placed in an environment that is home to world-renowned research and innovations.
---
Students are hosted in labs representing Biology, Chemistry, Engineering, Health and Exercise Science, Physics, Mathematics, and Statistical Sciences.
---
They also gain valuable experience from local day trips to sites like:
Wake Forest Institute for Regenerative Medicine
Inmar Solutions
The Mazie Woodruff Aviation Technology Lab
& Other WFU Campus Locations
---
FAQ
The Wake Forest LEAP program recruits rising juniors and seniors from six Title I Winston-Salem / Forsyth County schools who display curiosity, resilience, and a desire to explore topics with which they may not have experienced before.
These schools are:
Carver High School
Glenn High School
Kennedy High School
North Forsyth High School
Parkland IB High School
Reynolds High School
There is no GPA requirement for prospective interns, rather a variety of factors are considered when selecting candidates for each summer cohort.
The application process starts in January of each year. To begin the process students must connect with a Teacher Advocate.
A Teacher Advocate, located at each of the participating high schools assists by helping to identify students who would most benefit from this opportunity and who show interest in learning more about an area of STEM. Students can learn more about the WF LEAP program and the steps to apply by connecting with their school's Teacher Advocate.
WF LEAP is a co-mentored program where each intern is paired with a primary Wake Forest faculty mentor and a graduate/undergraduate co-mentor, who their primary mentor selects. WF LEAP believes that mentoring is critical for the development of each intern as their mentors guide them through hard skills, soft skills, and professional and personal development. These skills and experiences will serve them in the future as it creates a foundation of understanding that can be used in the STEM field or any other professional environment.
Each year, WFU STEM faculty apply to serve as LEAP mentors and the WF LEAP program staff matches them with students who have similar interests or aspirations.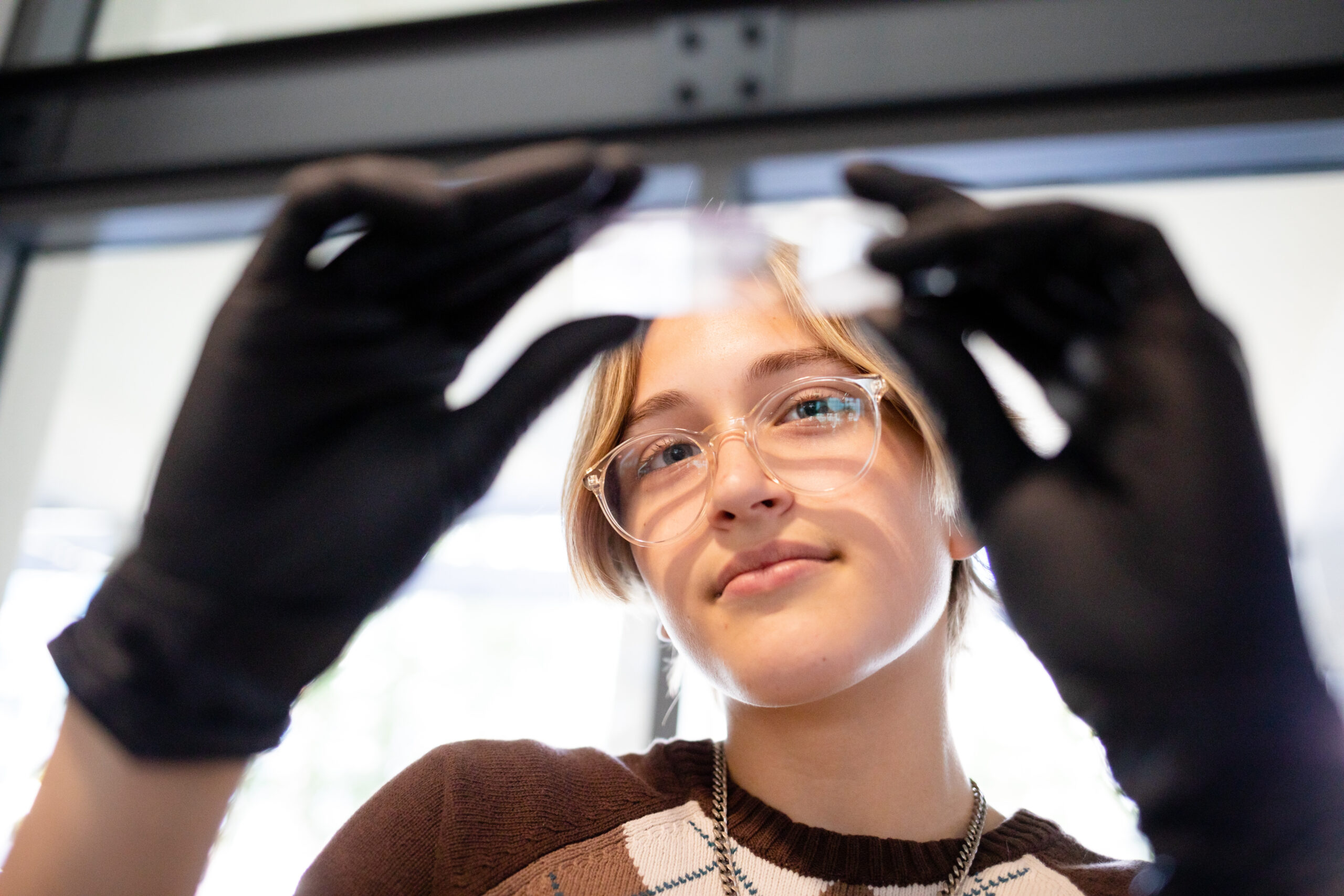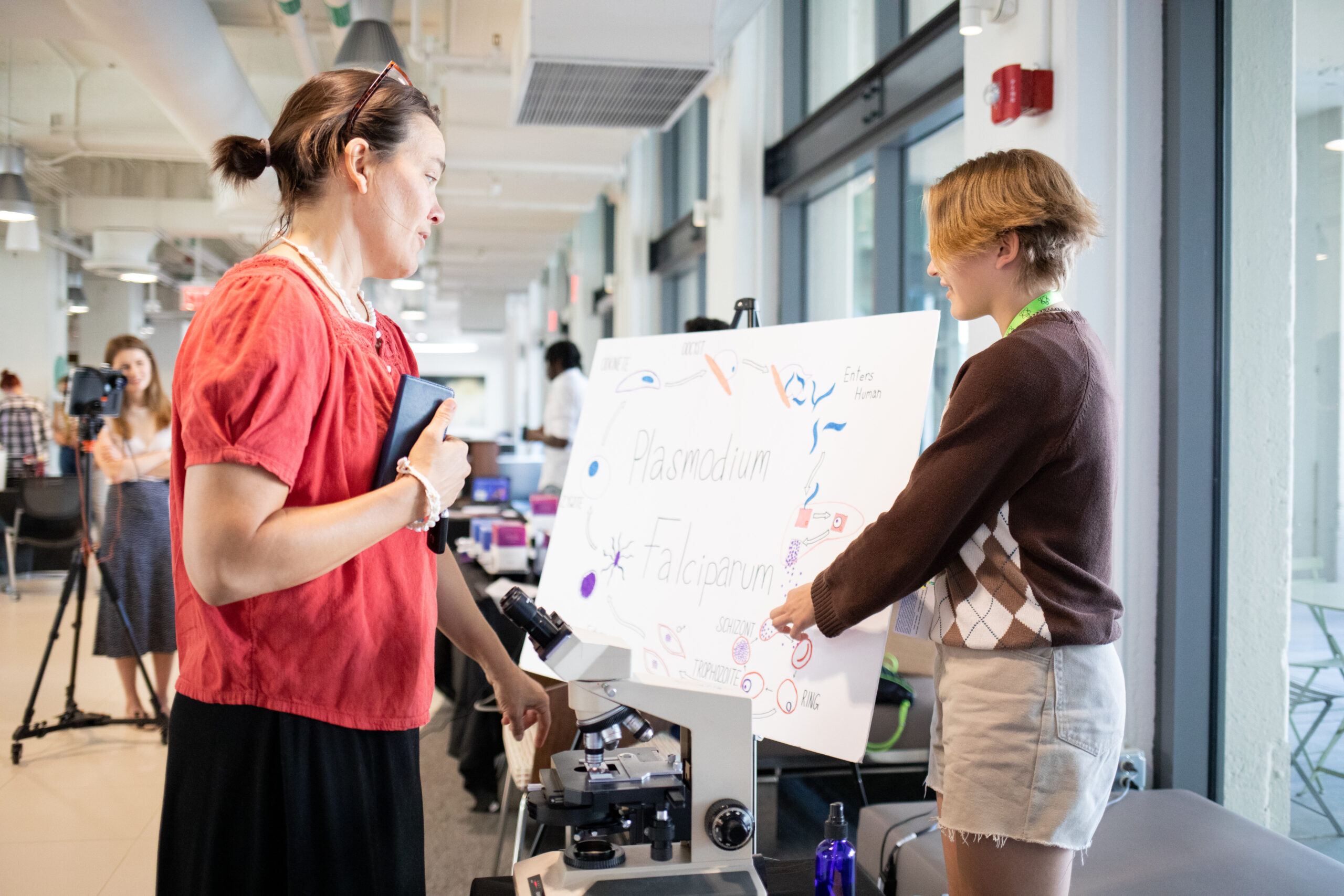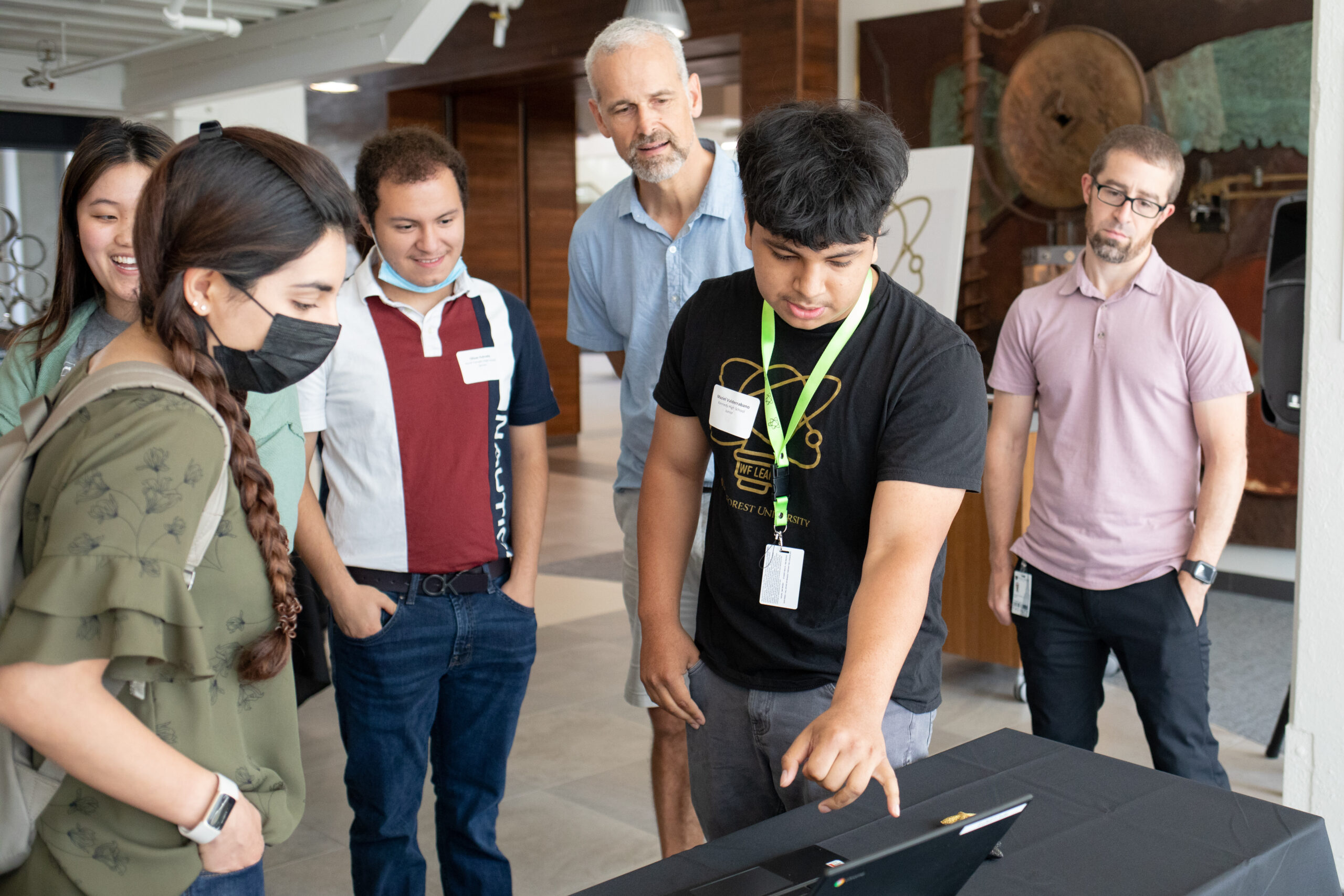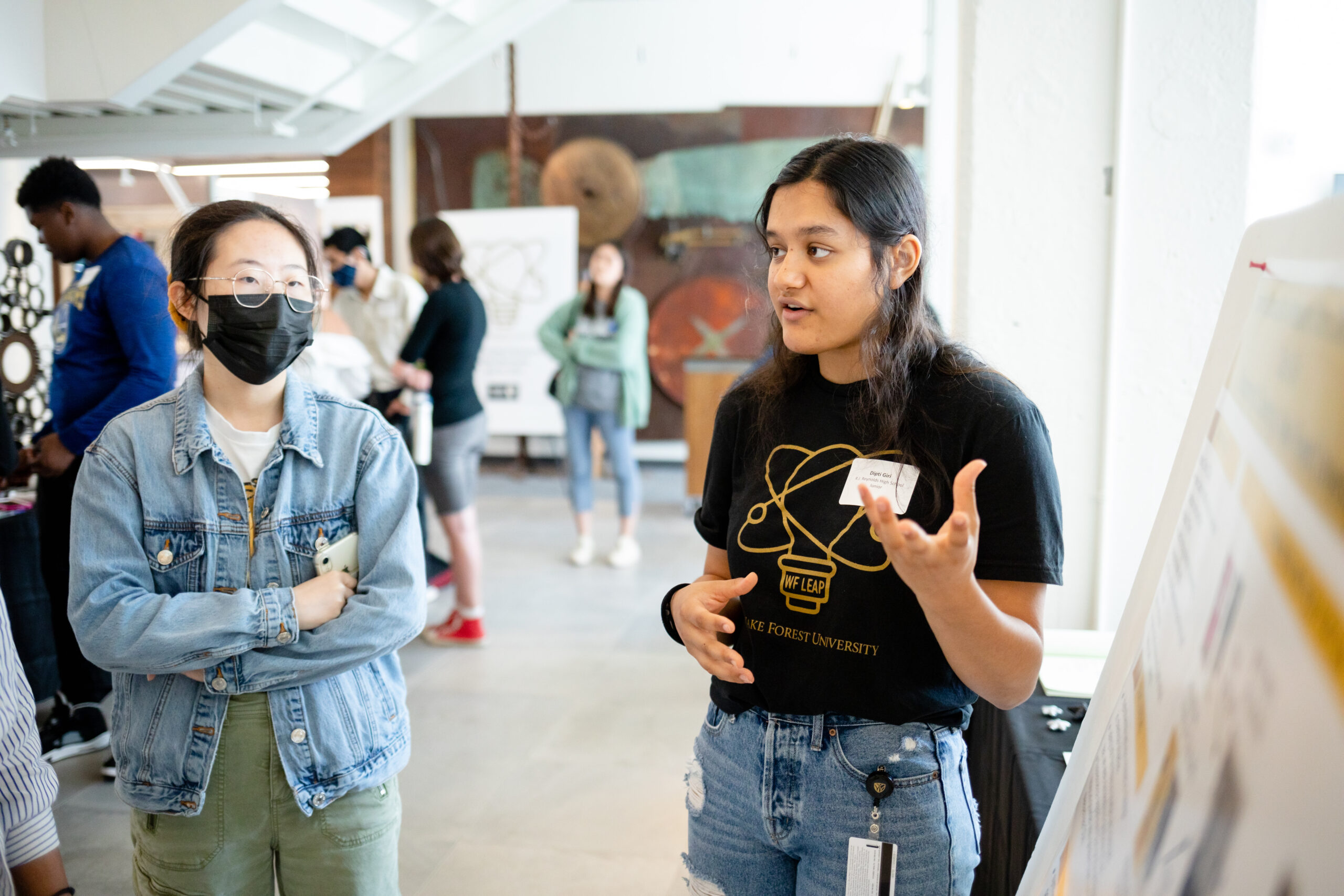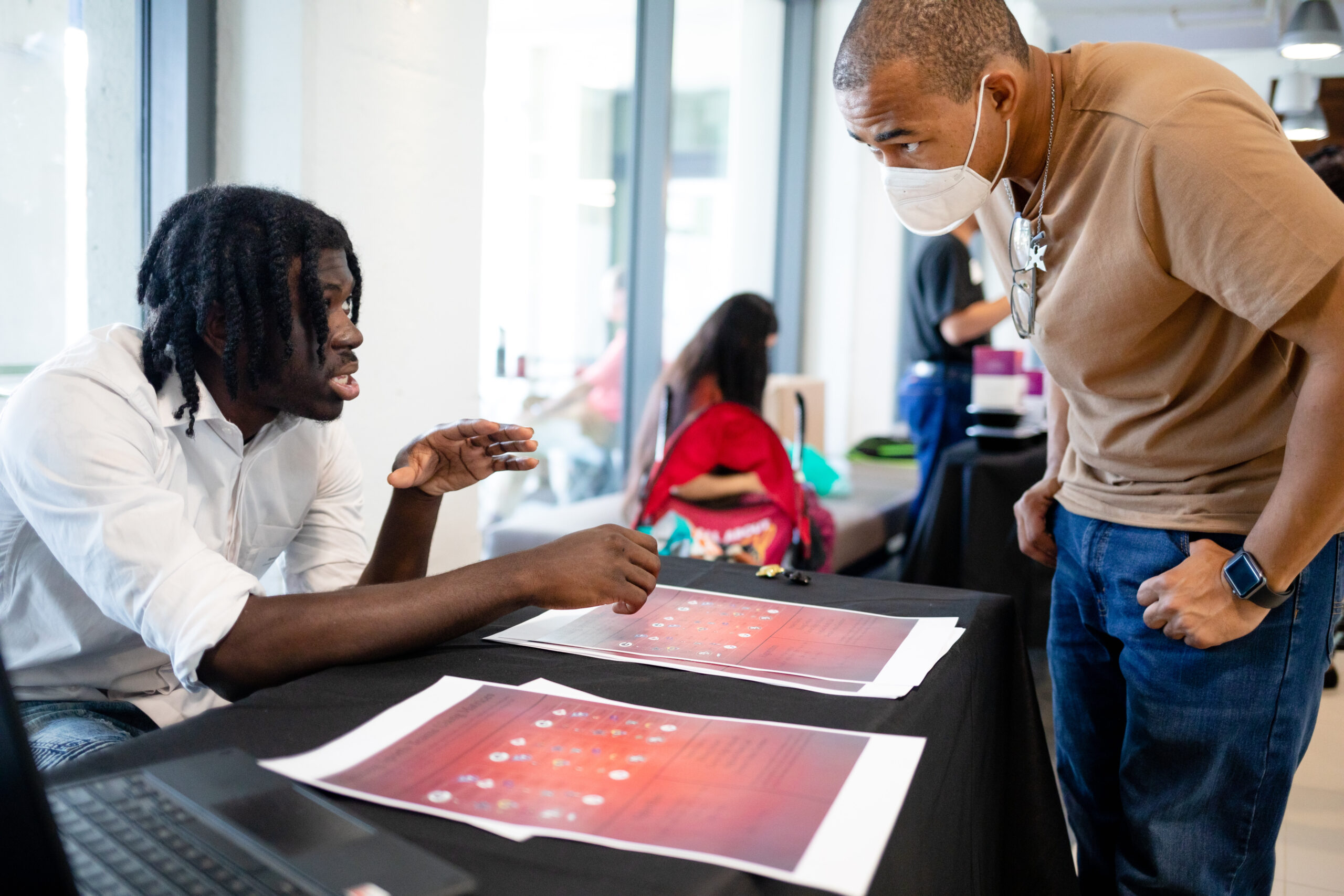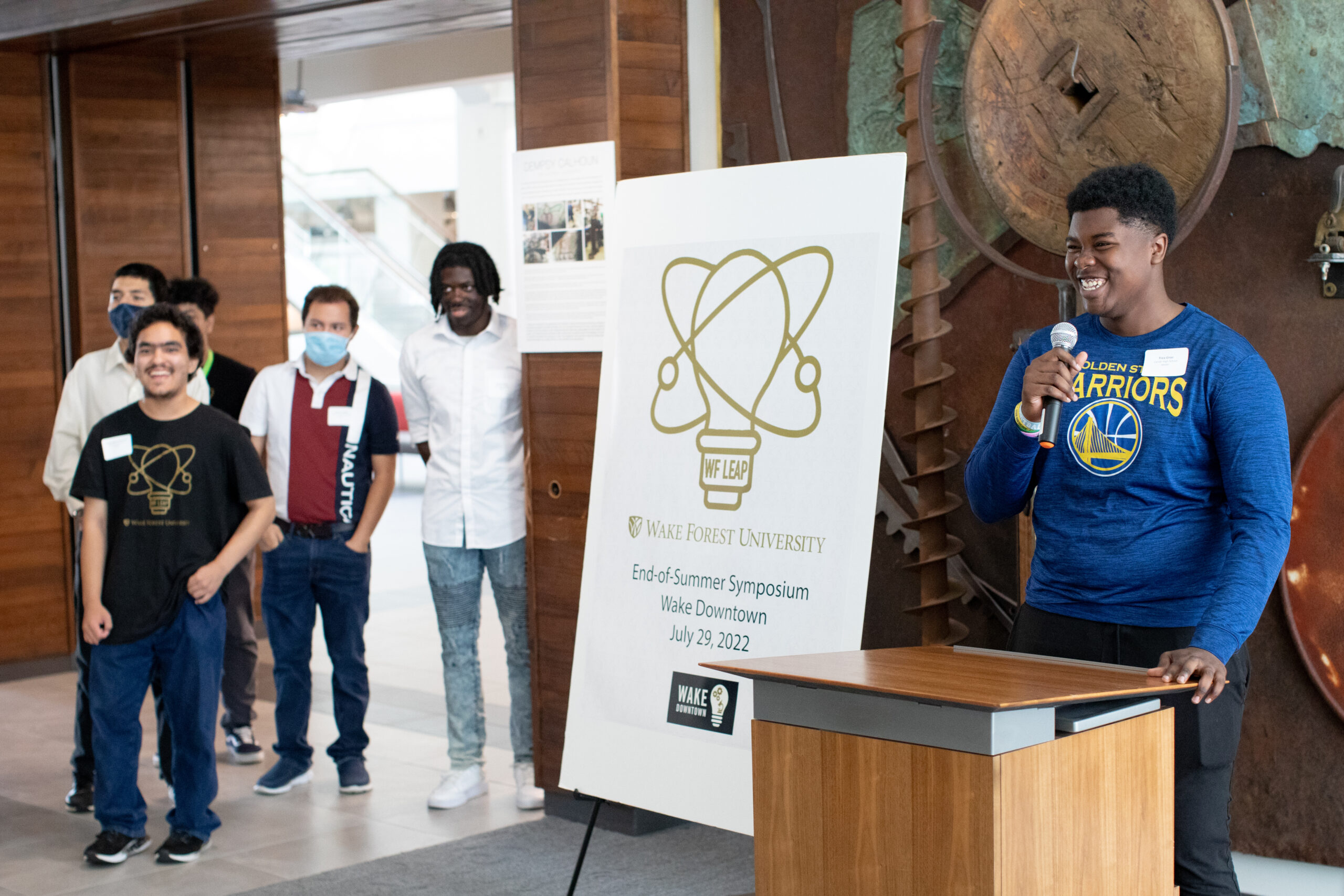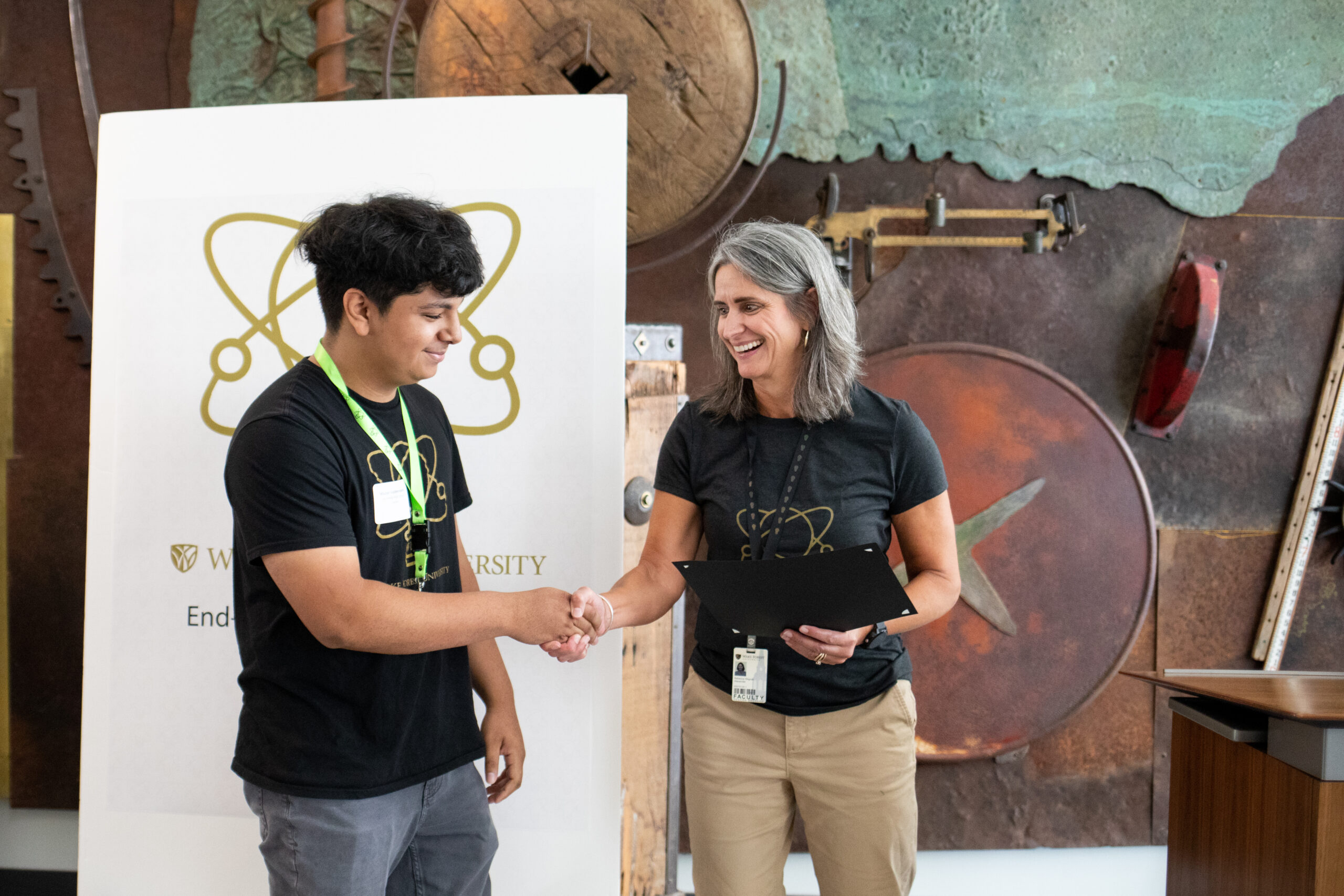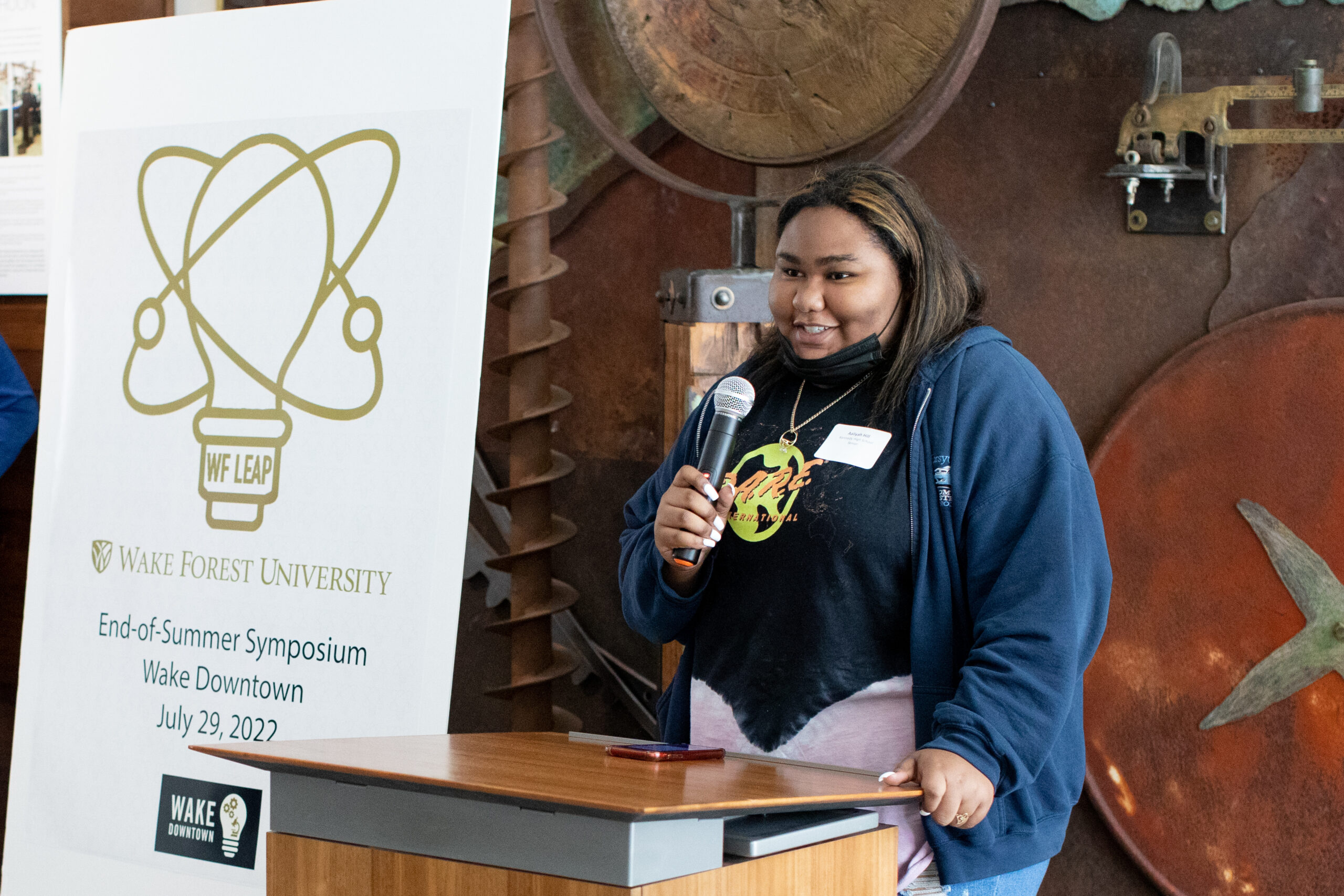 ---
The Wake Forest LEAP Program would like to thank:
---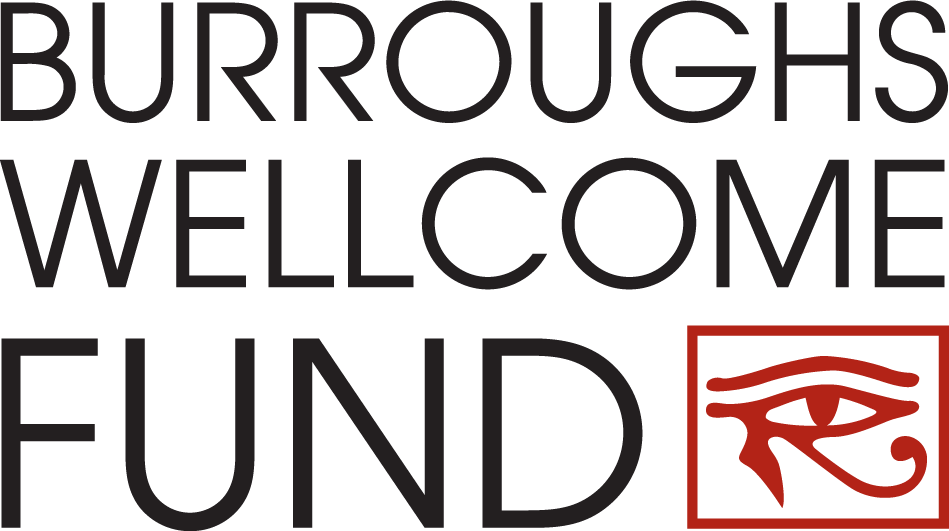 For more than 25 years, the Burroughs Wellcome Fund has supported STEM programs in North Carolina through the Student STEM Enrichment Program. The Student STEM Enrichment Program supports diverse programs that enable students to participate in hands-on STEM activities for K-12 students and pursue inquiry-based exploration in the Burroughs Wellcome Fund's home state of North Carolina.
---
We are grateful for the support the Burroughs Welcome Fund has given us as well as the support of those below who allow this program to be possible.