Main Content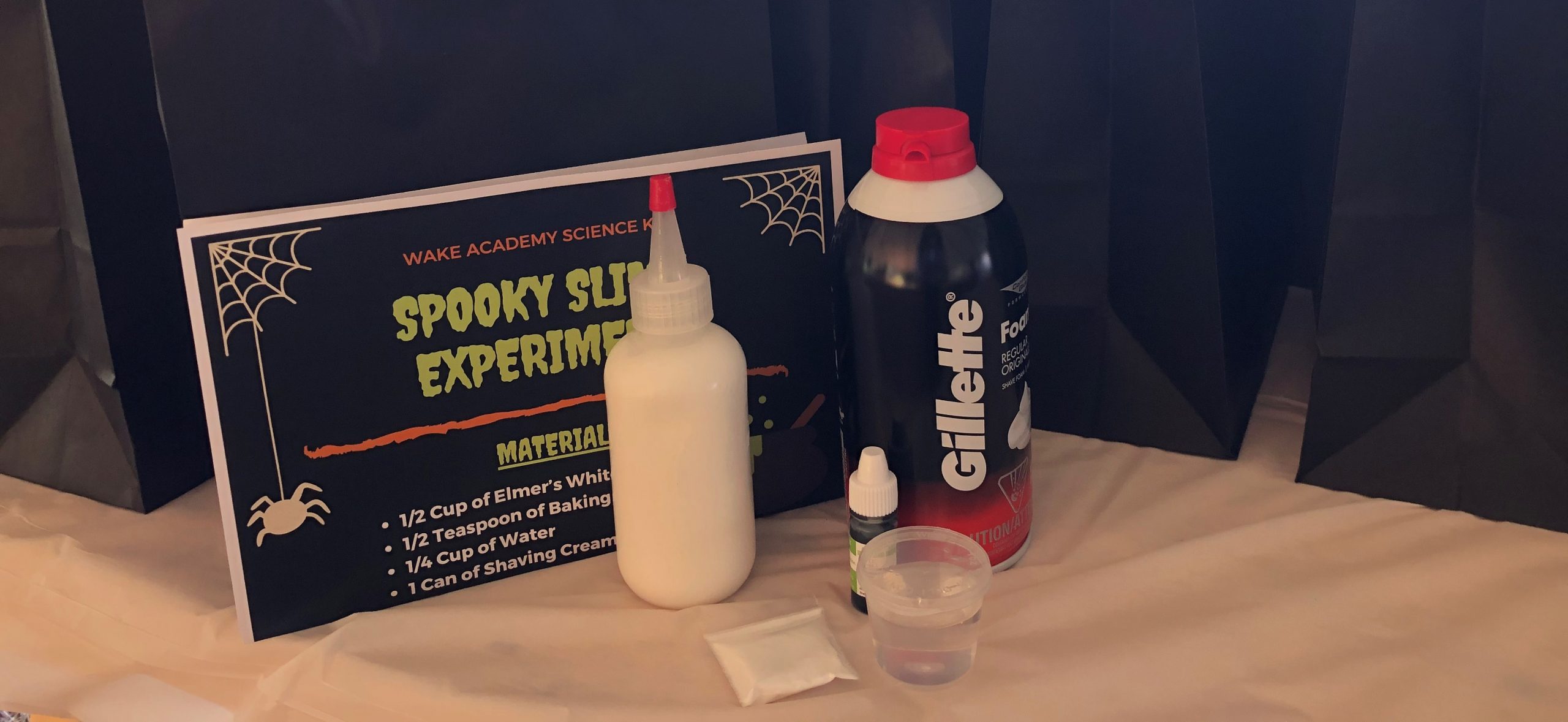 Virtual Engagement
Despite the challenges presented by the COVID-19 Pandemic, Wake Downtown has worked hard to remain engaged. With health and safety top of mind, students, faculty, and staff have found creative ways to stay connected.  Keep reading to see how!
The Science of Winston-Salem
In 2019, Wake Downtown teamed up with several local community-based arts, sciences, and educational organizations to support unlikely partnerships that uncover the science all around us. This group of partners, called "The Science of Winston-Salem", hosted Science Cafes, film screenings and discussions, book signings, and the city's first annual "Pint of Science". While we were unable to host our slate of Spring events, partners will take events virtual.
Science Hour
Science Hour began as an opportunity to welcome middle school participants at the Boys and Girls Club into Wake Downtown labs.  Graduate Student Assistant, Israel Suarez was able to take "Science Hour" online. Take a look at the Youtube channel below to see Israel's entertaining educational content!
The Science of Winston-Salem YouTube
STEAM Camp for Girls
A group of young women from Forsyth Country Day School with a passion for engineering, science, and the arts learned from a study that young girls ages 11-15 lose interest and confidence in pursuing STEM related fields despite scoring well in these subjects. They reached out seeking partnership from Wake Downtown to provide an engaging STEAM camp for girls. When safety protocols prevented the camp from taking place in-person at Wake Downtown, the team created a partially web-based and partially live camp for girls attending the Boys and Girls Club summer program. The goal of the camp was to encourage girls to learn more about science, technology, engineering and math in an atmosphere embedded in the arts.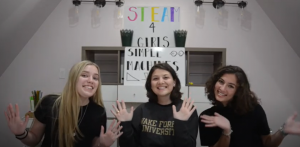 The Pro Humanitate Corps 
With the looming possibility of the majority of courses being offered online for the Fall 2020 semester, The Dean's Office envisioned mobilizing students who wanted to remain active in the community, but were hindered by new health and safety precautions.  A cross-departmental team including members from Wake Downtown, The Office of Civic and Community Engagement (OCCE) and The Dean's Office designed an interdisciplinary local, service-based, credit bearing course.  Twenty students, "Pro Humanitate scholars," worked with nineteen community-partners (an off-campus nonprofit organization) to complete a semester-long project. These projects were proposed by the community partners and included tasks like developing educational and marketing materials for programs, collecting and compiling data, critically reviewing & rebuilding websites, increasing social media presence, and developing various service programs and trainings. There are projects from both local and national organizations addressing a variety of issues including voter registration, educational equity, environmental sustainability, capacity-building, and access to resources.
Students applied to participate and were matched with partner organizations based on the skills and interests displayed in their applications. Outside of their individual projects, students attended lectures and discussions with their cohort on various civic-learning topics to better connect their projects with academic concepts as well as their personal and professional development.  
One pair of Pro Humanitate Scholars, Anusha Samant ('22) and Sebastian Pauli-Rivas ('23), worked with Highland Avenue Primary Care Clinic to record and edit a video for their Health Fair. Watch the video here:
Wake Academy
Wake Downtown strives to support student-led STEM engagement, especially in partnership with local schools.  Wake Academy is an undergraduate student service organization that partners with Kimberley Park Elementary and Cook Elementary to provide fun and engaging extracurricular activities related to Science, The Arts, sports and more, for elementary-age students.  We were pleased to lend our support to this organization in providing materials for Fall-themed STEM experiment kits for students at Cook Elementary. 250 elementary students will receive a kit that includes all the materials and instructions necessary to engage in at-home kitchen-based chemistry and to utilize the scientific method.
Biomedical Engineering Society
The Biomedical Engineering Society (BMES) club is a joint BMES chapter for graduate students that was founded to help bridge the gap between the two Virginia Tech and Wake Forest University campuses. It offers participating students several ways to become involved in outreach projects within the local community and has partnered with Wake Downtown since 2019. Here are a few of their upcoming initiatives, supported by Wake Downtown:
December 2020. Scientific Communication Competition. Wake Forest University's biomedical engineering students want to learn how to better communicate with the public about what they do and need help from future scientists to improve. Graduate students will submit a description of their research using only the most common 1000 words, and middle school students interested in STEM will judge these graduate students' descriptions as well as choose winners in the categories "Best Overall", "Most Interesting", and "Most Understandable". Middle school judges will have an opportunity to learn more about a broad spectrum of engineering research. With this event BMES hopes to increase young students' interest in STEM fields. 
January 2021.  Learn to code workshops. Graduate students will provide weekly one-hour coding workshops utilizing the Alice programming software. Each lesson will include 15 minutes of introductory instruction and a 45-minute breakout session with hands-on demonstration with middle and high school students.
STEMentorship!
Wake Downtown recognizes that representation and mentorship matter, particularly in STEM fields where women have faced historical challenges and cultural marginalization. In an effort to guide and inspire girls in the Winston-Salem community, we will be launching a Girls STEM Mentoring program in partnership with Big Brothers Big Sisters and The Boys and Girls Club. Volunteer mentors have been recruited from the undergraduate Women in STEM, and graduate organizations: Wake Up to Science, The Brain Awareness Council, and the Biomedical Engineering Society. These volunteers will undergo mentorship training prior to being matched with a student for a spring semester of virtual one-on-one mentoring sessions. Mentoring sessions will be guided by a weekly prompt covering a variety of topics such as: early preparation for becoming a scientist, overcoming challenges, and the different fields of STEM. Participants will receive a STEM activity kit which student-mentor pairs can complete together virtually. If public health conditions allow, the program participants will be invited for an afternoon of lab tours, demonstrations, and additional activities at the end of the Spring 2021 semester!