Downtown Ambassadors
Downtown Ambassadors is a student organization dedicated to making a positive impact at Wake Downtown. In addition to leading events to engage the campus and the community, our ambassadors are also called upon to support Wake Downtown's K-12 STEM education outreach and to provide building tours.
Though we are always in need of students from Wake Downtown's core programs (Engineering, Biochemistry and Molecular Biology, and Medicinal Chemistry), we also welcome other majors (STEM or non-STEM) who are passionate about Wake Forest University's presence in downtown Winston-Salem.
Apply to an Ambassador
Applications will open sometime next year. Please check this page for any new updates. For questions or concerns, please email our Staff Advisor Xochitl Ortiz-Sanchez (Ortibi19@wfu.edu).
What do Downtown Ambassadors do?
Plan, publicize, and execute campus and community events and offerings, including the annual Maya Angelou Garden Party
Help improve the student experience at Wake Downtown and find new ways to engage students of all majors.
Promote Wake Downtown programs and resources to current and prospective students, university faculty and staff, and the community at-large
Collaborate with the Wake Forest School of Medicine on joint efforts in our shared space
Ambassador Responsibilities
Serve at least a one-year commitment

Ambassadors may choose to take a semester of leave and maintain regular membership if participating in a study abroad or other program that would prevent their regular involvement

Attend no less than 2/3 of regularly scheduled meetings each academic semester (e.g. if we have six meetings in the Fall Semester, attend at least four)
Attend and/or actively participate in ambassador events (e.g. community outreach, student events, special projects)
Lead at least one prospective student/family tour each month
What Did Past Ambassadors Love About Wake Downtown?
---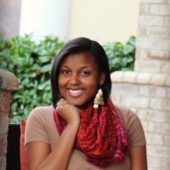 Cameron Allen, '21
"I love the sense of community that radiates from the Wake Downtown campus. Being in Downtown Winston-Salem allows for access to so many different elements of the city that would otherwise go unnoticed."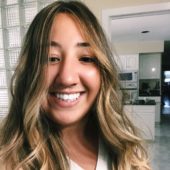 Claudia Costa, '20
"Amazing views you get to see of downtown Winston-Salem while studying!"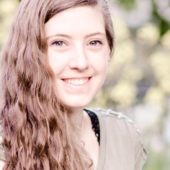 Cate Gray
"Wake Downtown offers me an escape from the busy Reynolda campus to study, collaborate with other students and faculty, and enjoy time spent exploring downtown Winston-Salem. With both the Medical School and the Engineering Program in the same building, Wake Downtown offers many opportunities for me to get involved in both my passions for engineering and medicine either collaboratively or separately."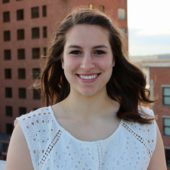 Claire Griffin, '21
"My favorite thing about Wake Downtown is the abundance of windows that allow for great lighting and beautiful views."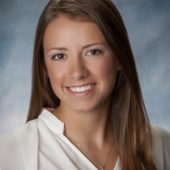 Ilse Schaeffner '21
"My favorite part of wake downtown is the brilliant re purposing of such an historically rich building into modern, forward-thinking center for innovation and scientific advancement"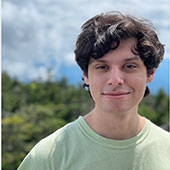 Max DeMarco ('22)
he/him

"I love the environment and aesthetic of Wake Downtown. The view of the city from the third and fourth floors is fascinating, especially with the great natural lighting."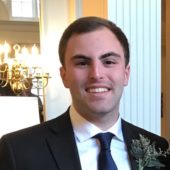 Peter Malkin, '21
"The fourth-floor study area overlooking the atrium is my favorite place at Wake Downtown. The location captures everything Wake Downtown has to offer: the outstanding views of the city and the comfortable spaces for students to relax and study."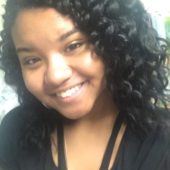 Sydnei Mooring, '21
"I love that Wake downtown offers a unique opportunity for getting off campus, while still maintaining that strong connection to Wake. My favorite thing about Wake Downtown are the different study spaces available!"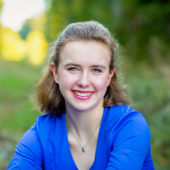 Meredith Vaughn, '21
"No doubt the 'L Room' on the 4th floor. It is solely an engineering space that really took shape over the summer. It used to be bare – no tables and no chairs. This summer the EGR faculty picked put new furniture, flooring, and paint based off of surveys that the current EGR sophomores took and the space is wonderful!! It has movable desks, chairs, and plenty of whiteboard workspace along with multiple TV stations that allow students to easily connect and share presentations with the class. "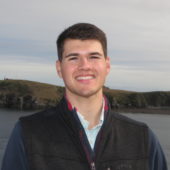 Christopher Crafton, '20
"I love that Wake Downtown is close to so much of downtown Winston-Salem."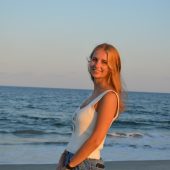 Sarah Neely, '21
she/her

"My favorite thing about Wake Downtown is how open the spaces are as well as how much light enters the building as almost every point. I like the ability to be able to have an additional spot off campus to learn or relax and engage with other members of the community. I also think it is cool that undergraduates can share space with members of the medical school."