Main Content
Celebrating Maya Angelou's Birthday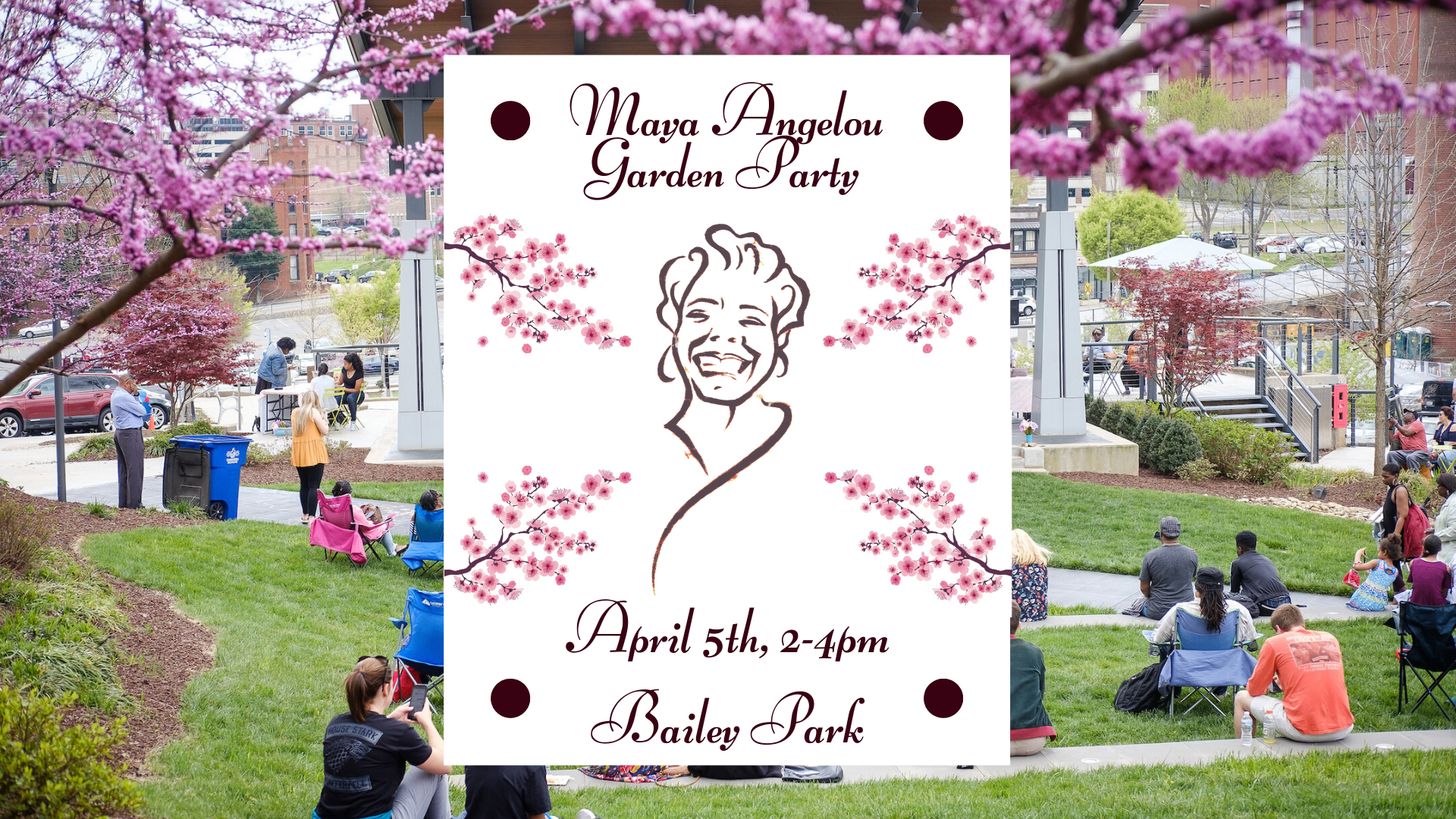 For 30 years Dr. Maya Angelou inspired generations of Wake Forest students to become better writers, thinkers and citizens. She frequently enjoyed "garden parties

" with friends and family in her own backyard. Bailey Park serves as a wonderful location to celebrate her 92nd birthday, uniting natural beauty with the vibrant cultural and arts community in downtown Winston-Salem.

We use this event to celebrate community, storytelling, art and the spirit of one of the most influential artists, poets, and voices of our time, the incomparable Dr. Maya Angelou.
This year due to growing concerns regarding the spread of the CVOID-19 virus, the Garden party will no longer be able to take place in person. Although this news is disheartening to many, we are choosing to transition the programing into a pre-recorded podcast that will be curated and shared over the coming weeks. If you would like to submit an original poem, spoken word, or audio clip to be included in the podcast please fill out the participation form above. We appreciate everyone's patience during this time, and hope to honor Dr. Angelou with this new form of the Garden Party!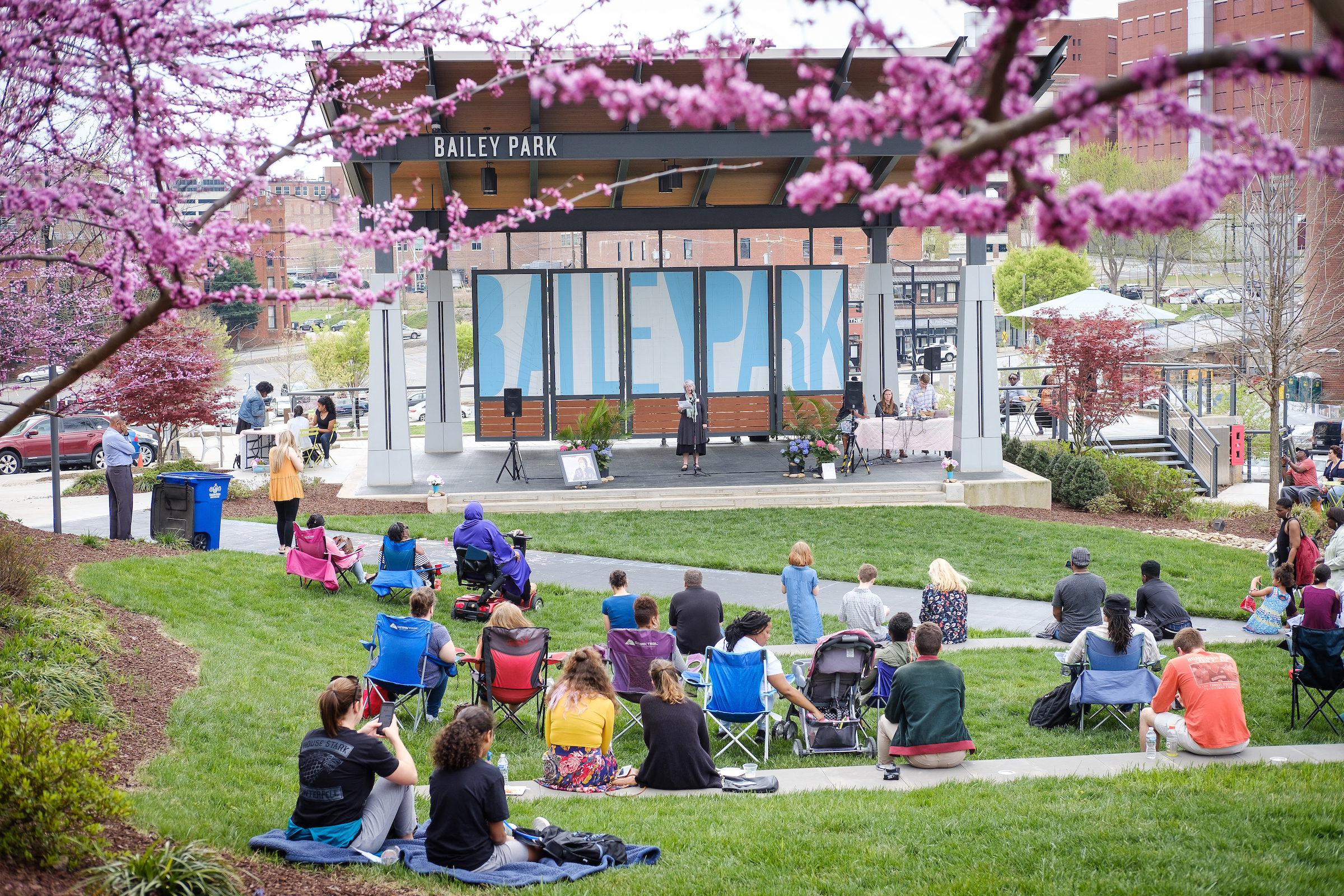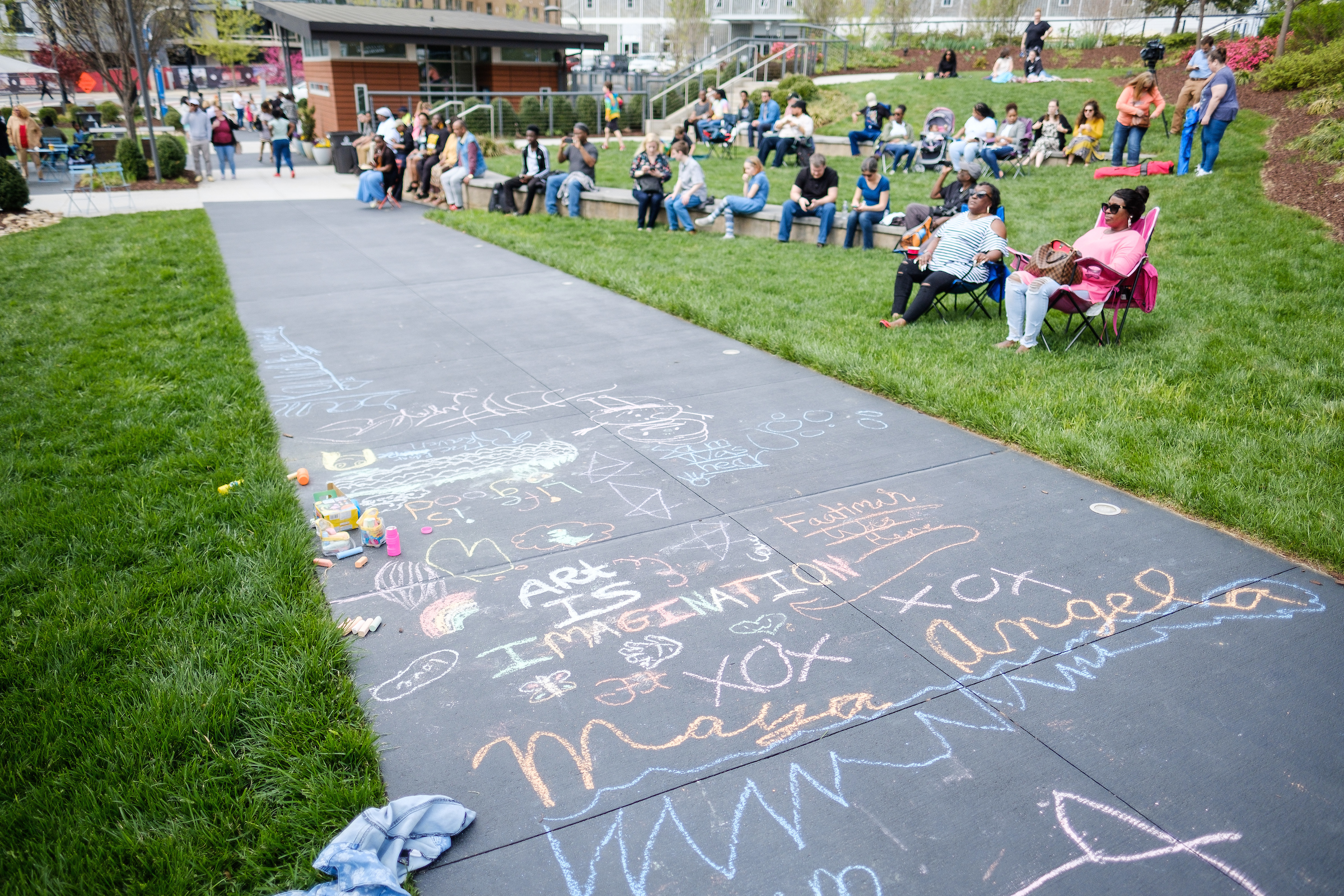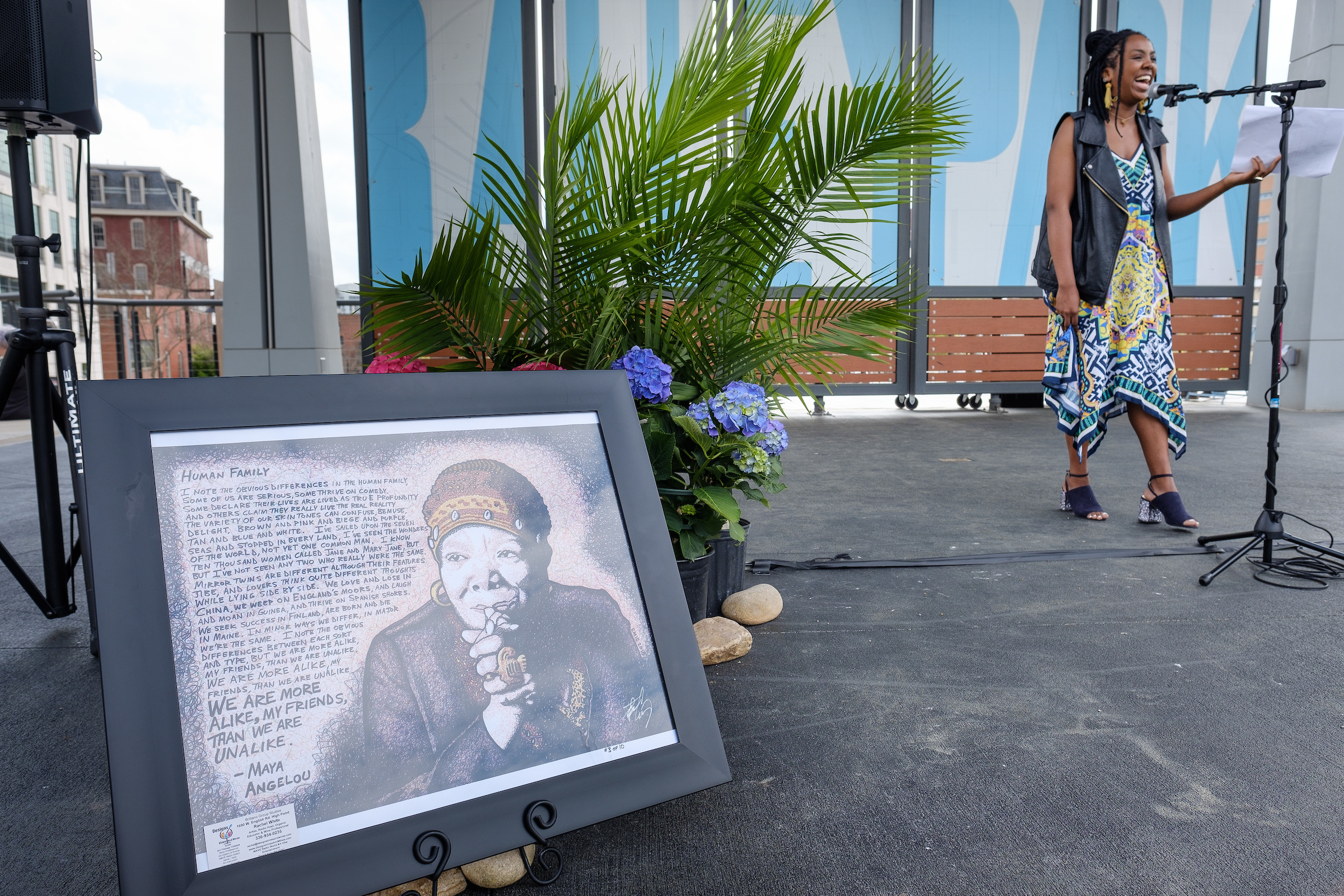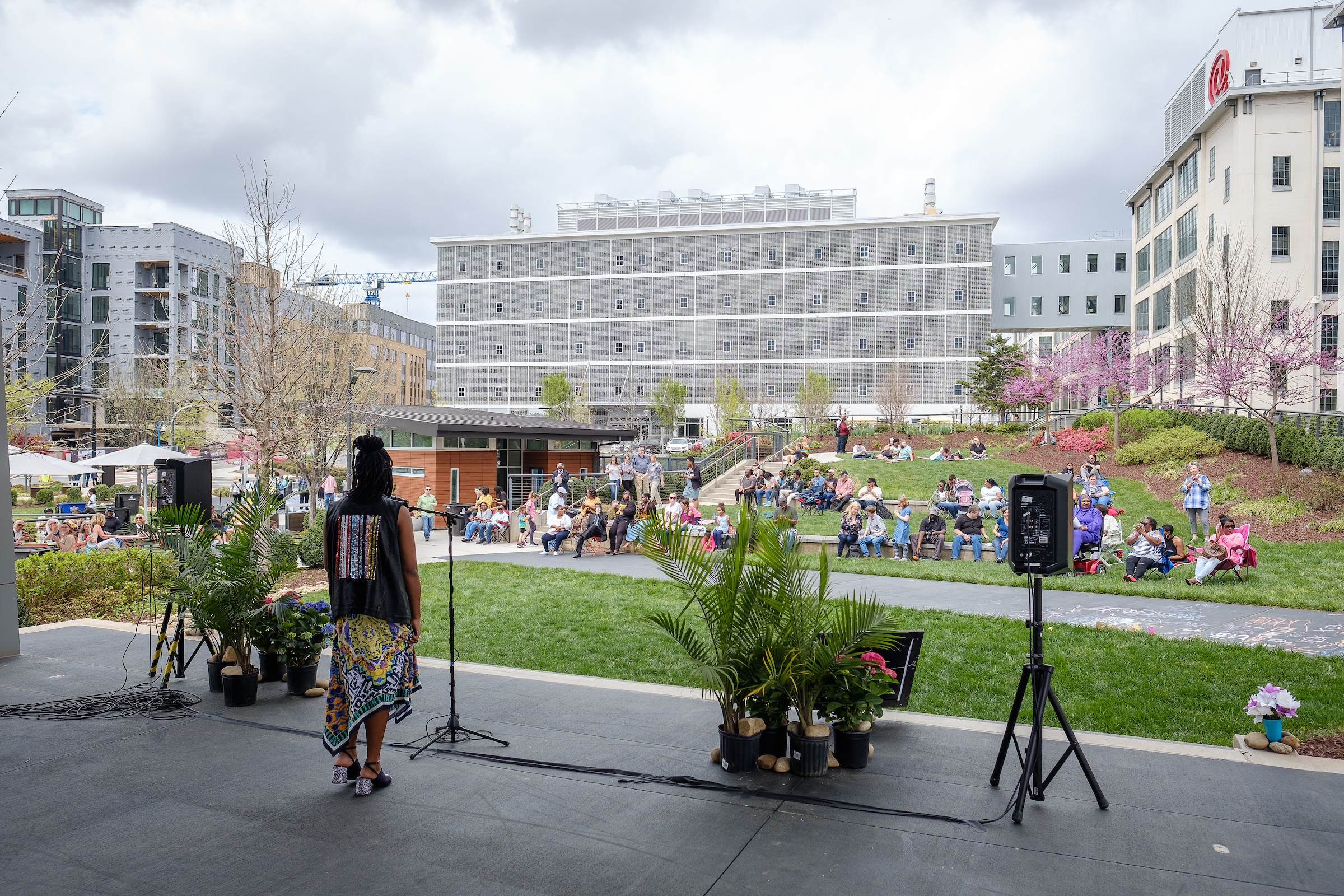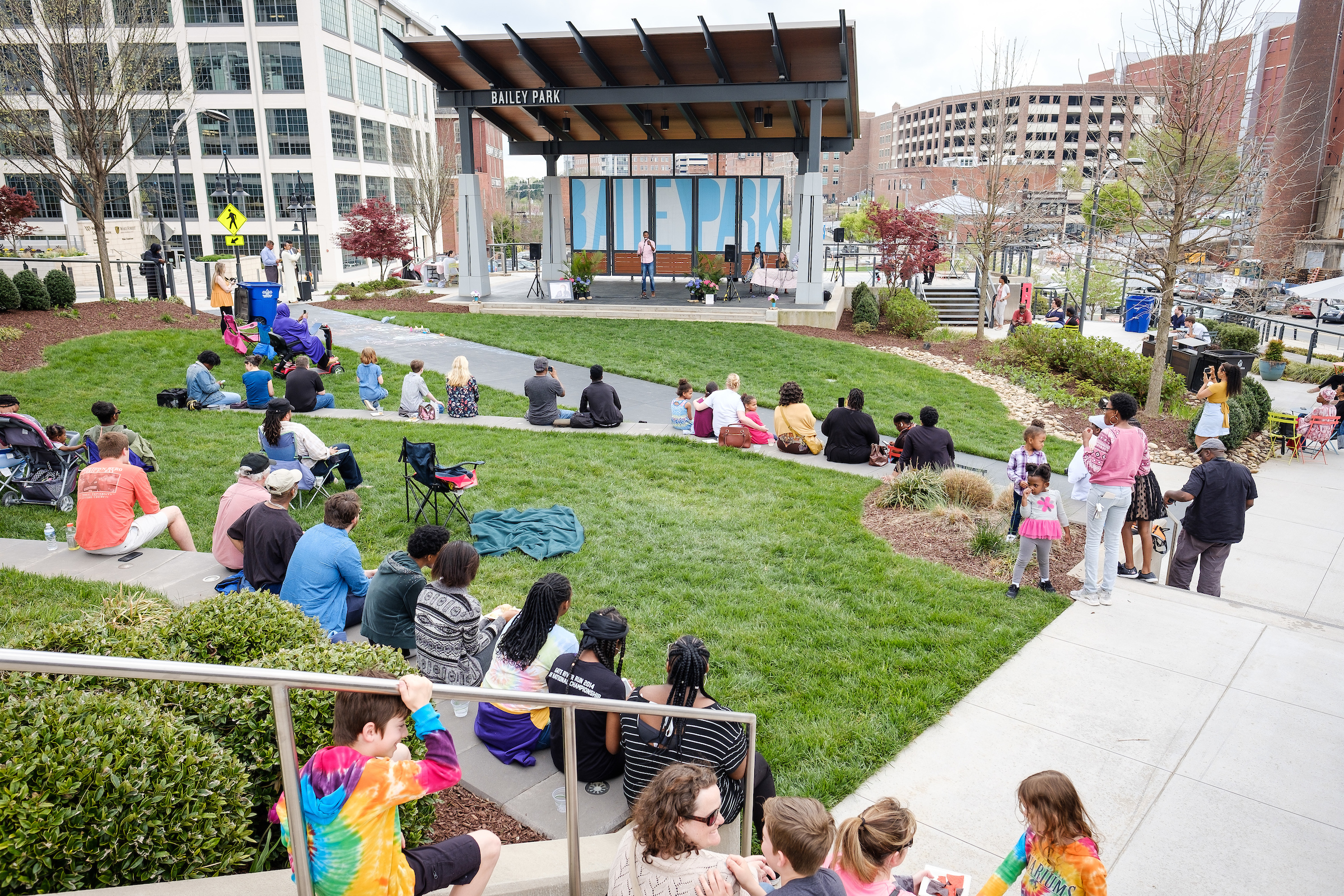 E

ach year this event is free and open to both the Public & Wake Forest Communities , with poetry slam and spoken word performances on display to honor Dr. Angelou's literary legacy. Food, music, and lawn games are also part of the celebration, and members of the Angelou family will be in attendance.

This event is possible due to the generous donation of time and resources from multiple University and Community entities.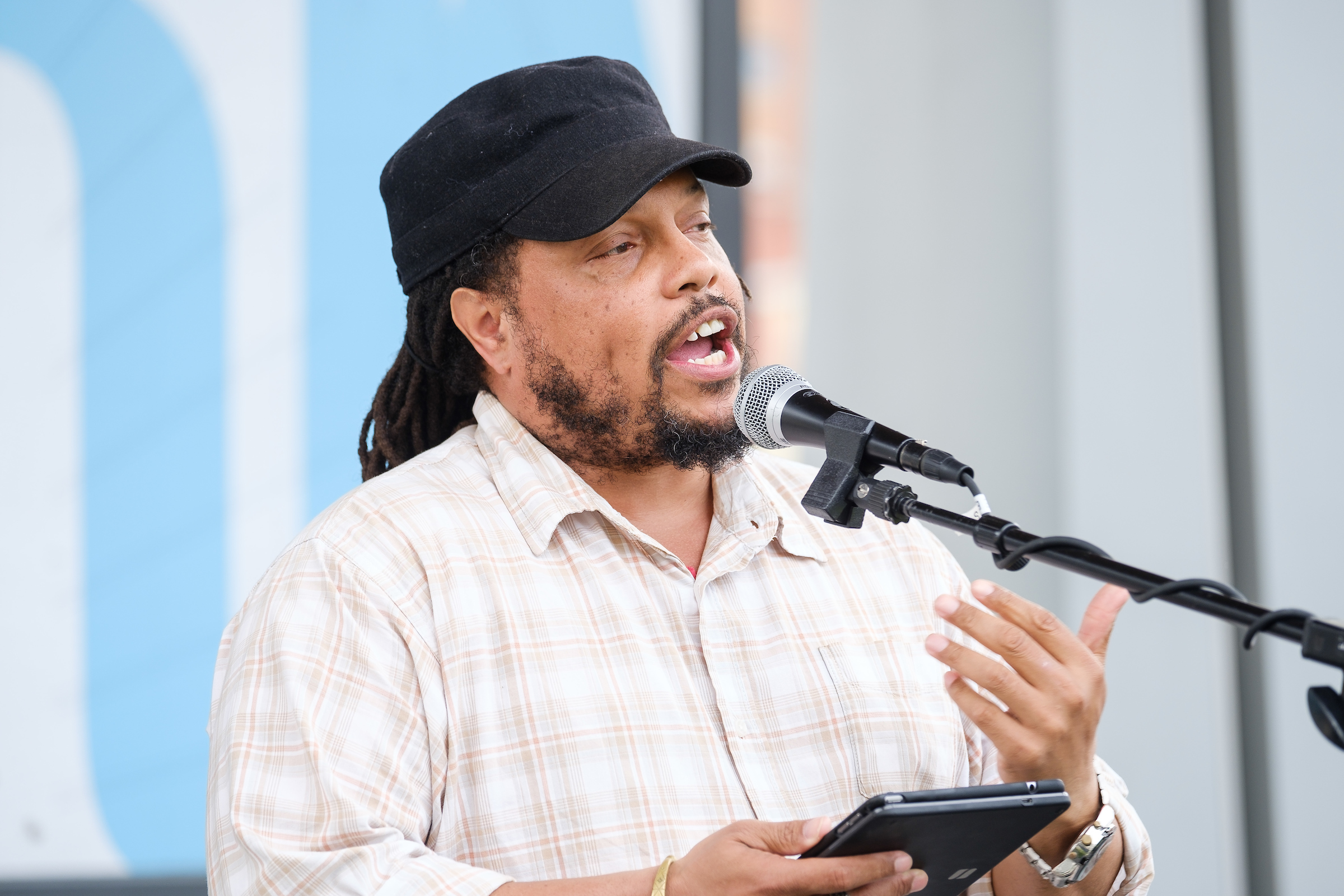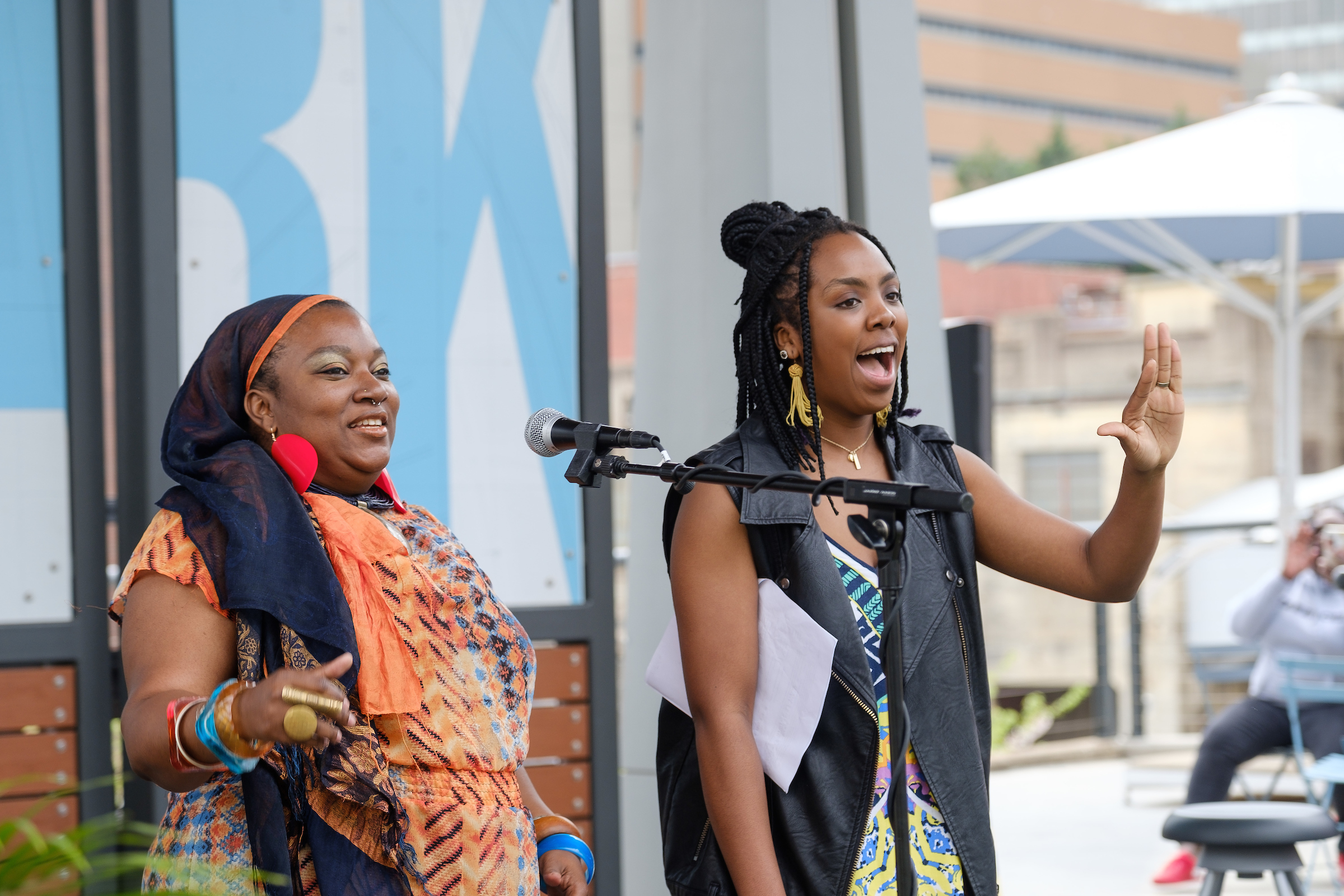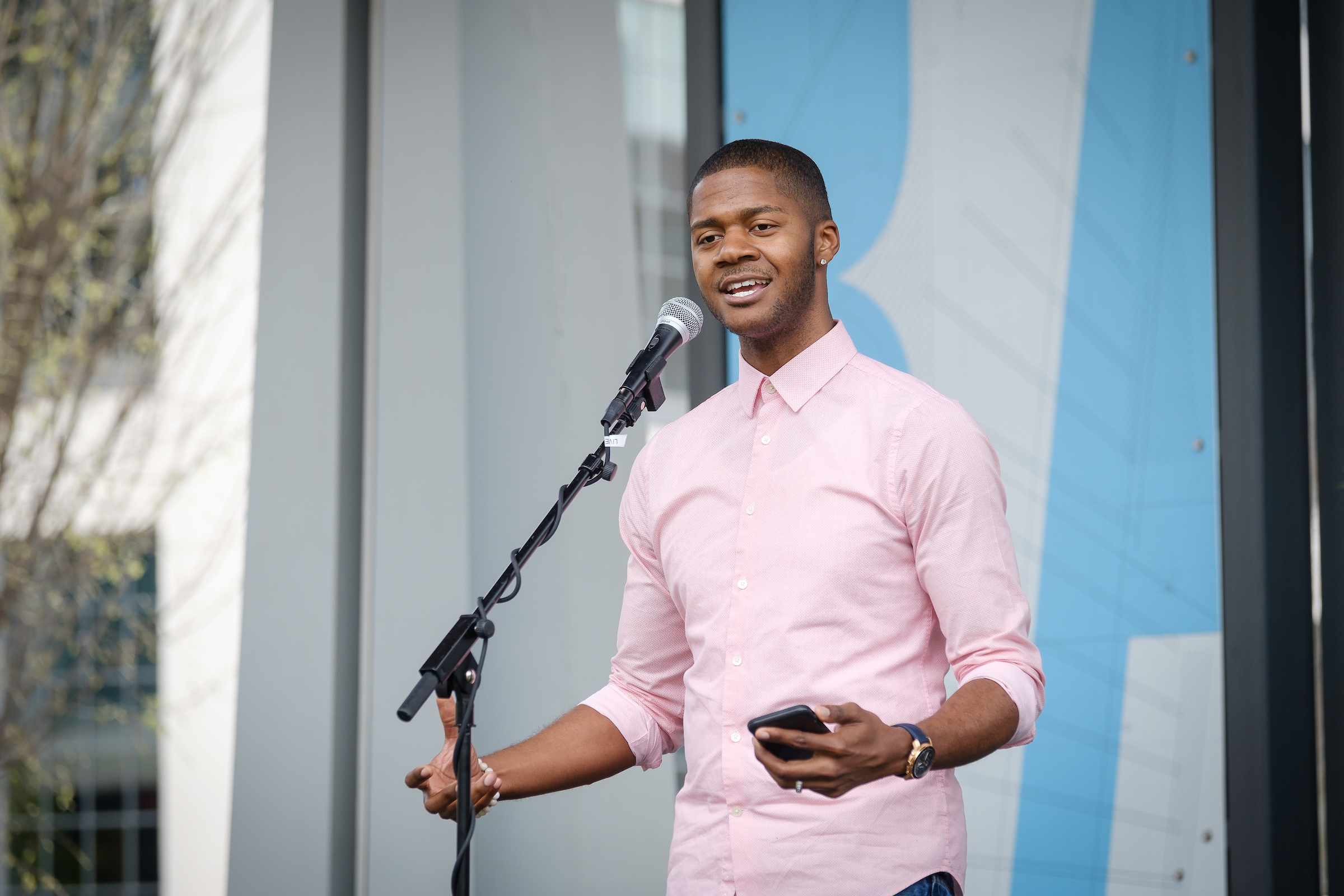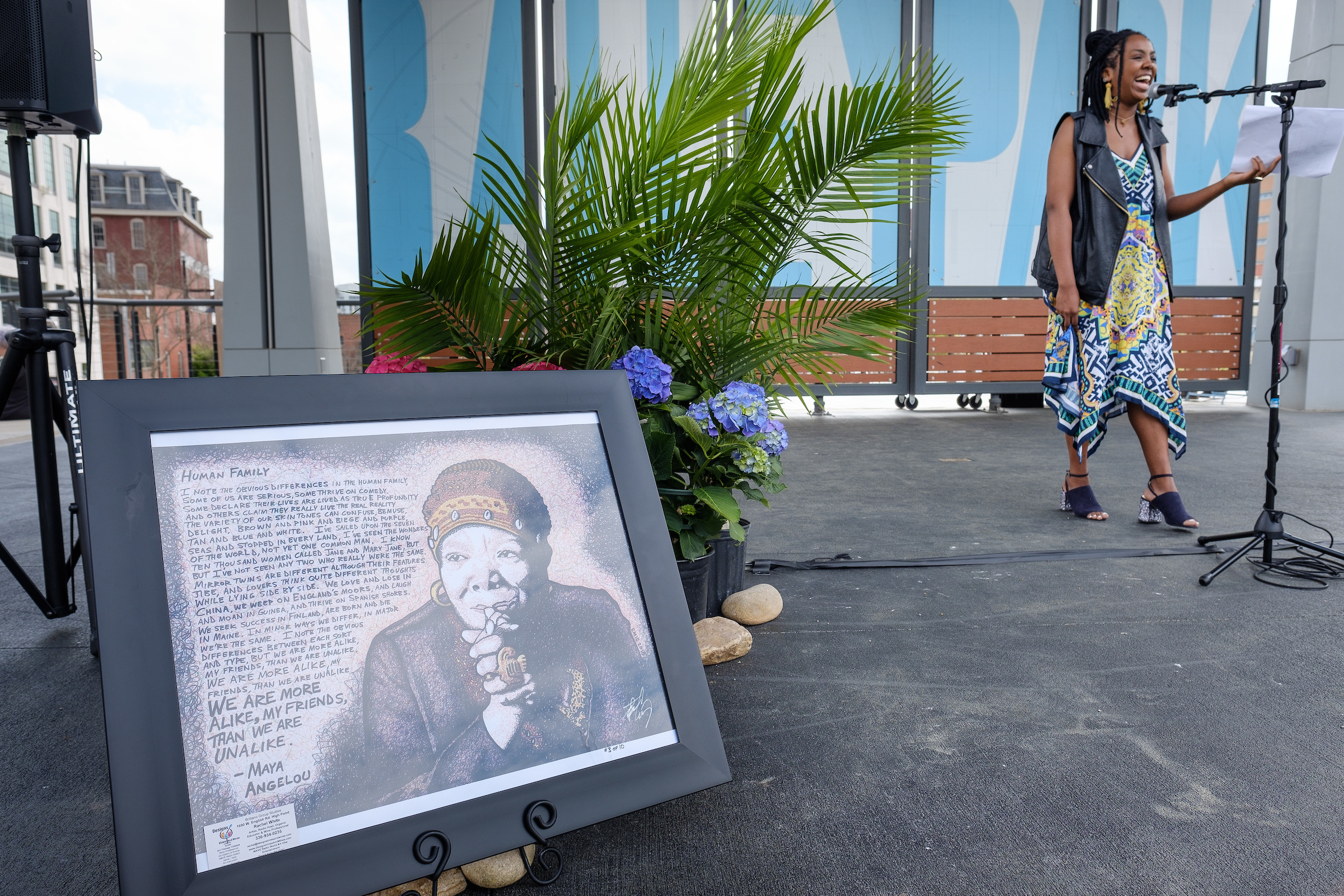 At the second annual Maya Angelou Garden Party, volunteers performed Angelou poems and their own poetry and songs.  Pictured above, Ishmael Khatibu reads an original poem titled Grandma's Hands. Ja'Net McDonald reads an original poem, Dream Catcher. We also heard from volunteers Allison Thompson and Donovan Livingston who performed readings of original pieces as well as Angelou original works! 
If you would like to volunteer to Read or Perform at the 2020 Garden Party please use this Link to submit a piece or performance for the Garden Party Committee to Review!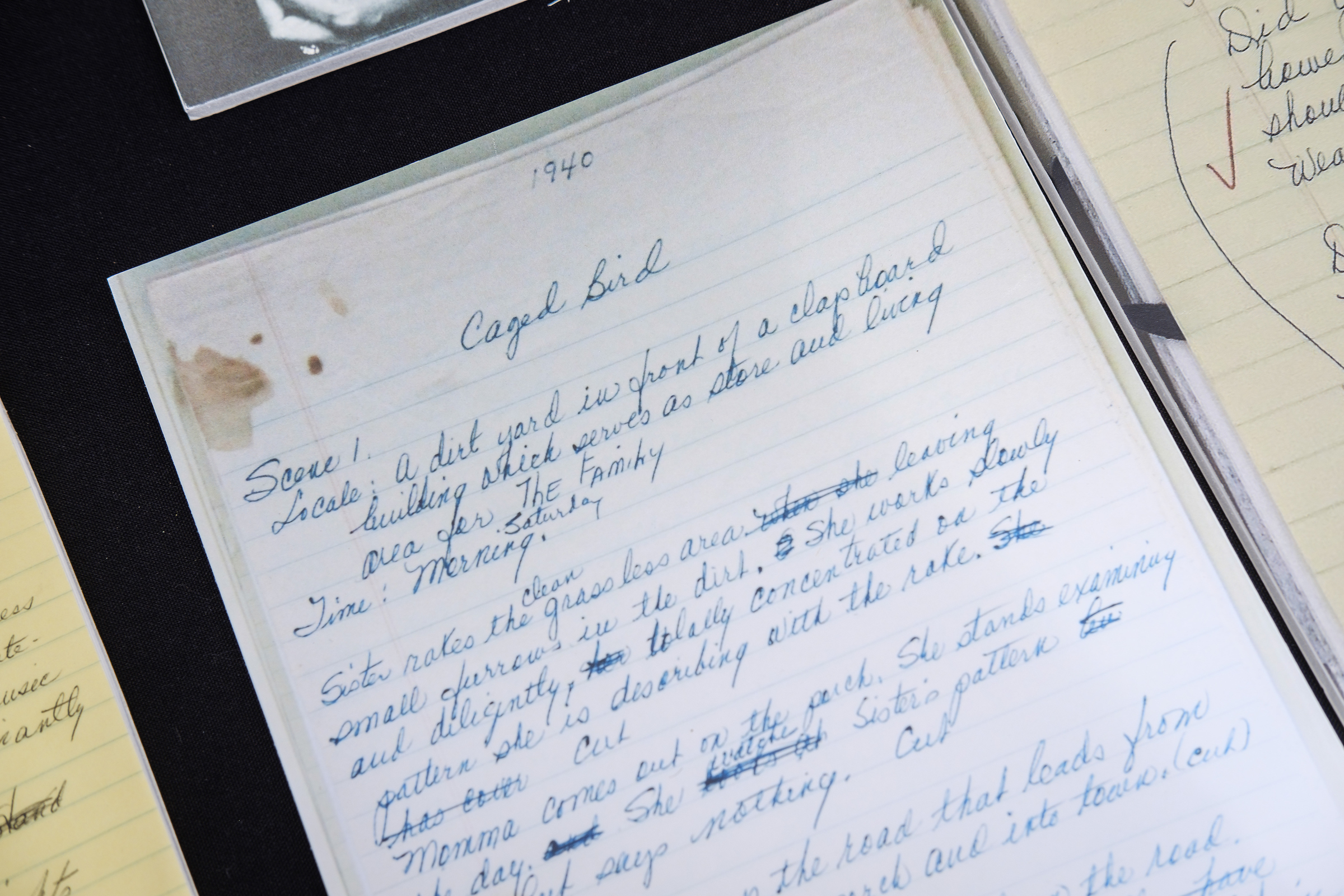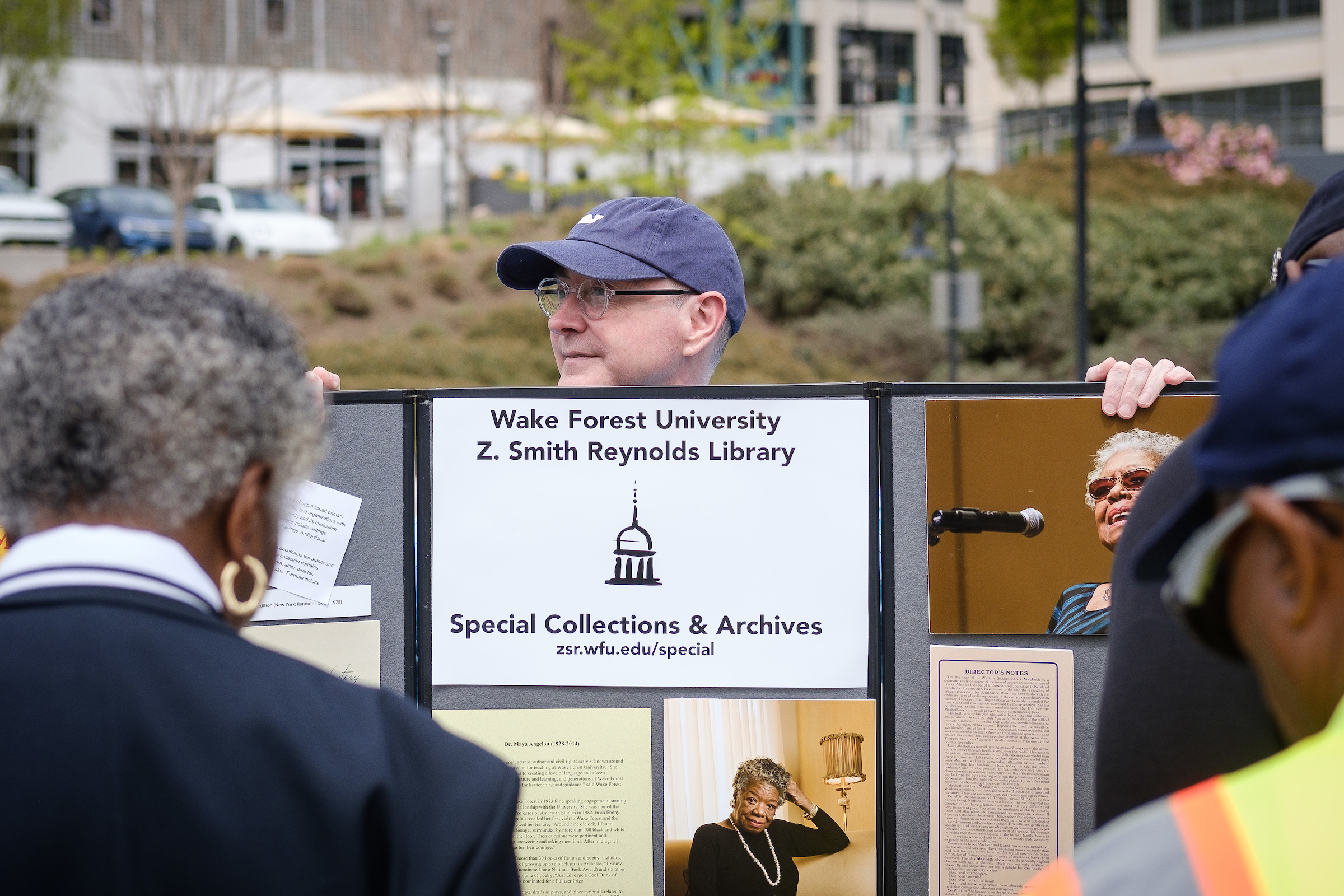 Hu Womack and Tanya Zanish Belcher from Z. Smith Reynolds Library brought pieces of Dr. Angelou's personal notes from the University's Special Archives collection. Event attendees were encouraged to read and interact with an early hand written draft of Caged Bird, one of Dr. Angelou's highly treasured works.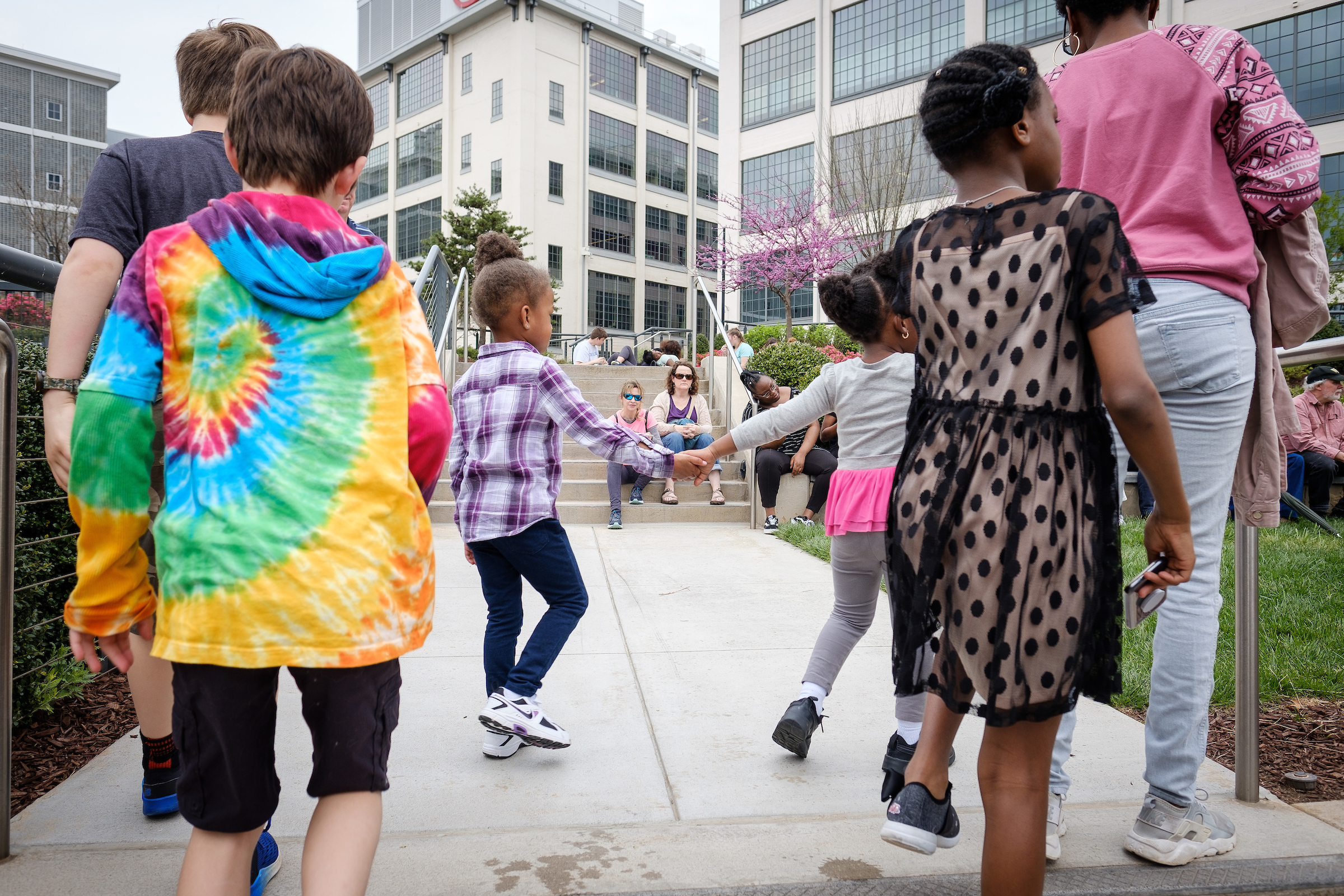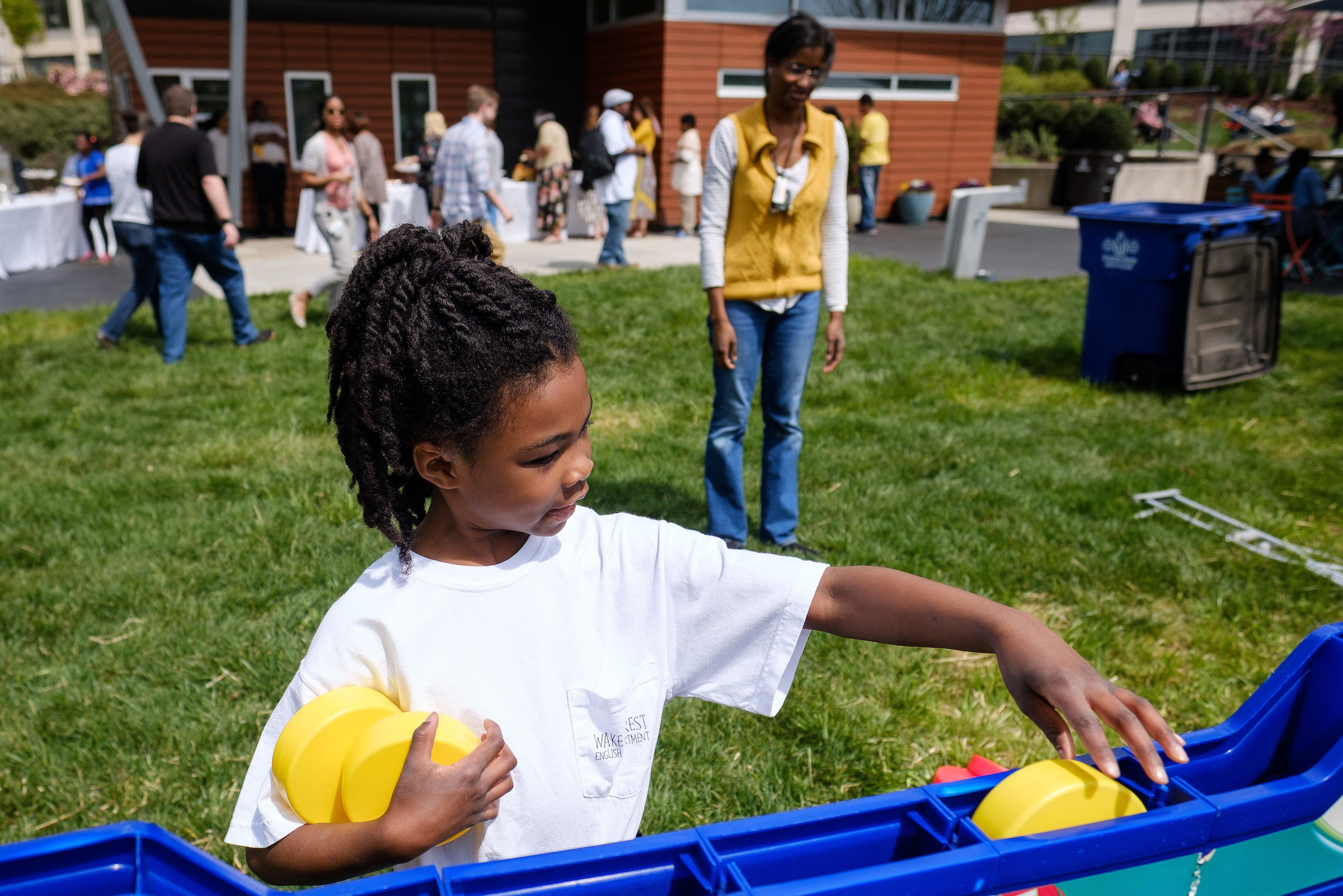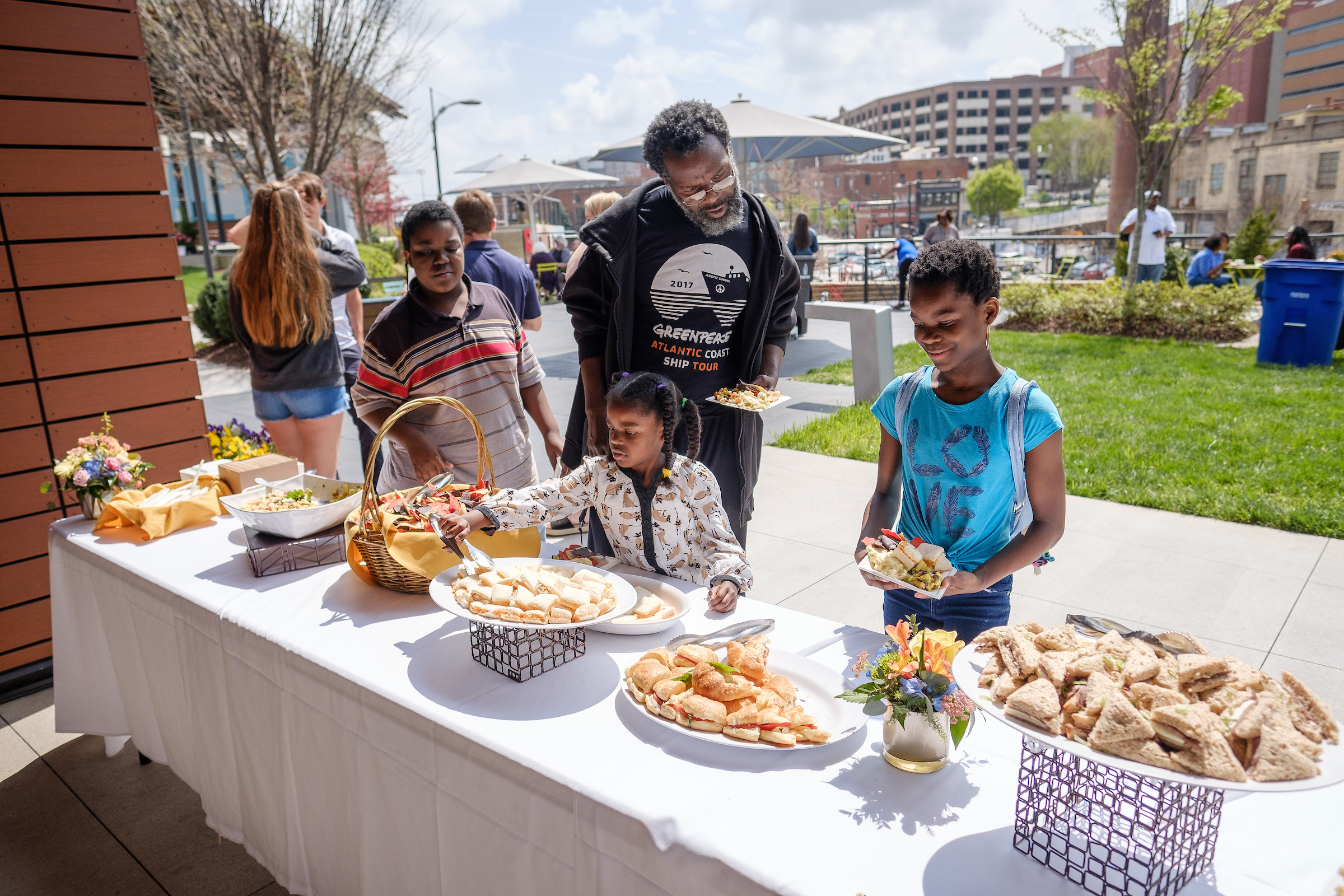 In addition to the spoken words, music, and poetry readings, we also had various Garden Games around Bailey Park for the enjoyment of our younger crowd. You can expect to see all of this and more at the 2020 Birthday Celebration for Dr. Maya Angelou!