Main Content
Celebrating Maya Angelou's Birthday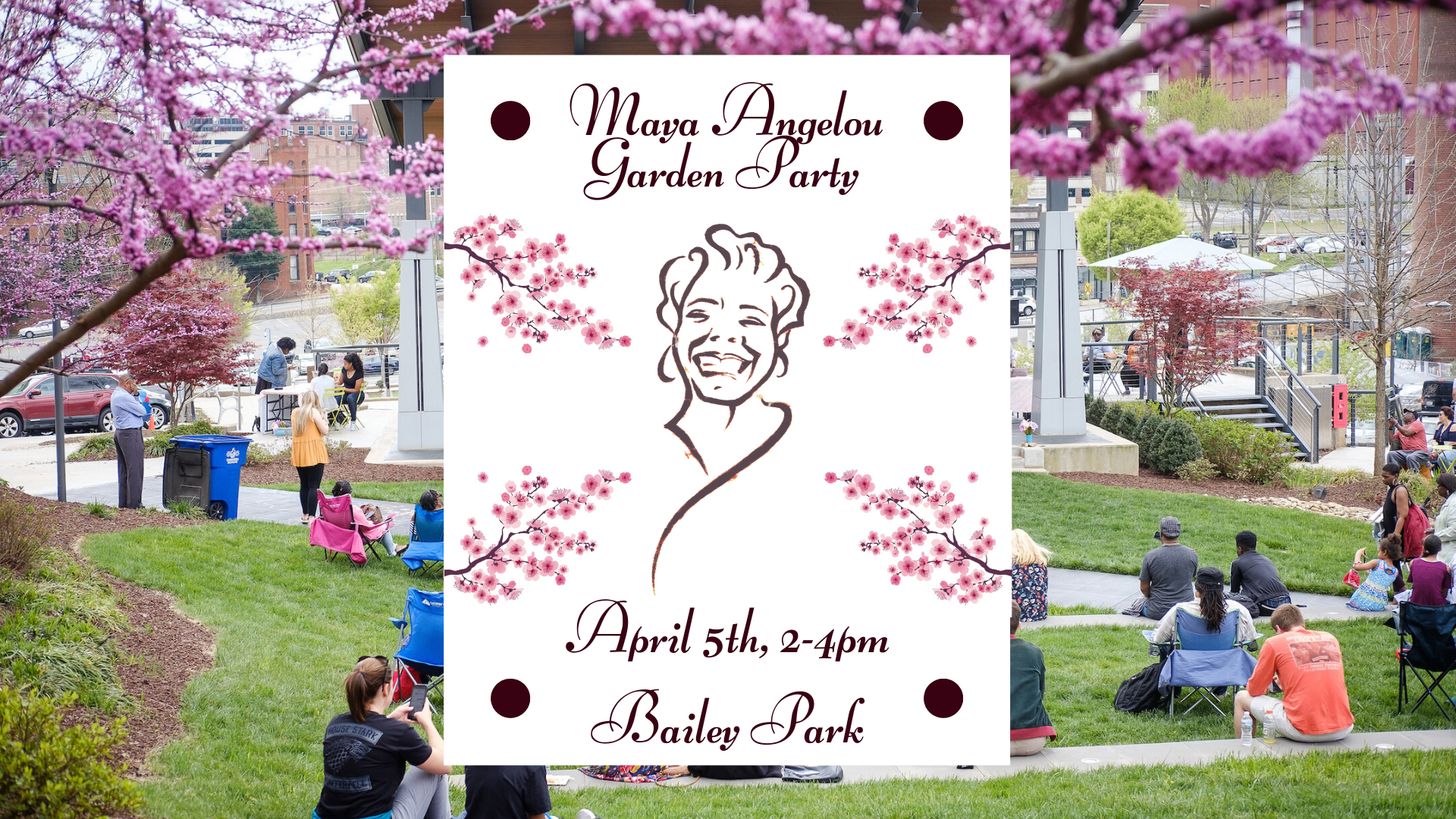 For 30 years Dr. Maya Angelou inspired generations of Wake Forest students to become better writers, thinkers and citizens. She frequently enjoyed "garden parties

" with friends and family in her own backyard. Bailey Park serves as a wonderful location to celebrate her 92nd birthday, uniting natural beauty with the vibrant cultural and arts community in downtown Winston-Salem.

We use this event to celebrate community, storytelling, art and the spirit of one of the most influential artists, poets, and voices of our time, the incomparable Dr. Maya Angelou.
This year due to growing concerns regarding the spread of the COVID-19 virus, the Garden party will no longer be able to take place in person. Although this news is disheartening to many, we are choosing to transition the programming into a pre-recorded podcast that will be curated and shared over the coming weeks. If you would like to submit an original poem, spoken word, or audio clip to be included in the podcast please fill out the participation form above. We appreciate everyone's patience during this time, and hope to honor Dr. Angelou with this new form of the Garden Party!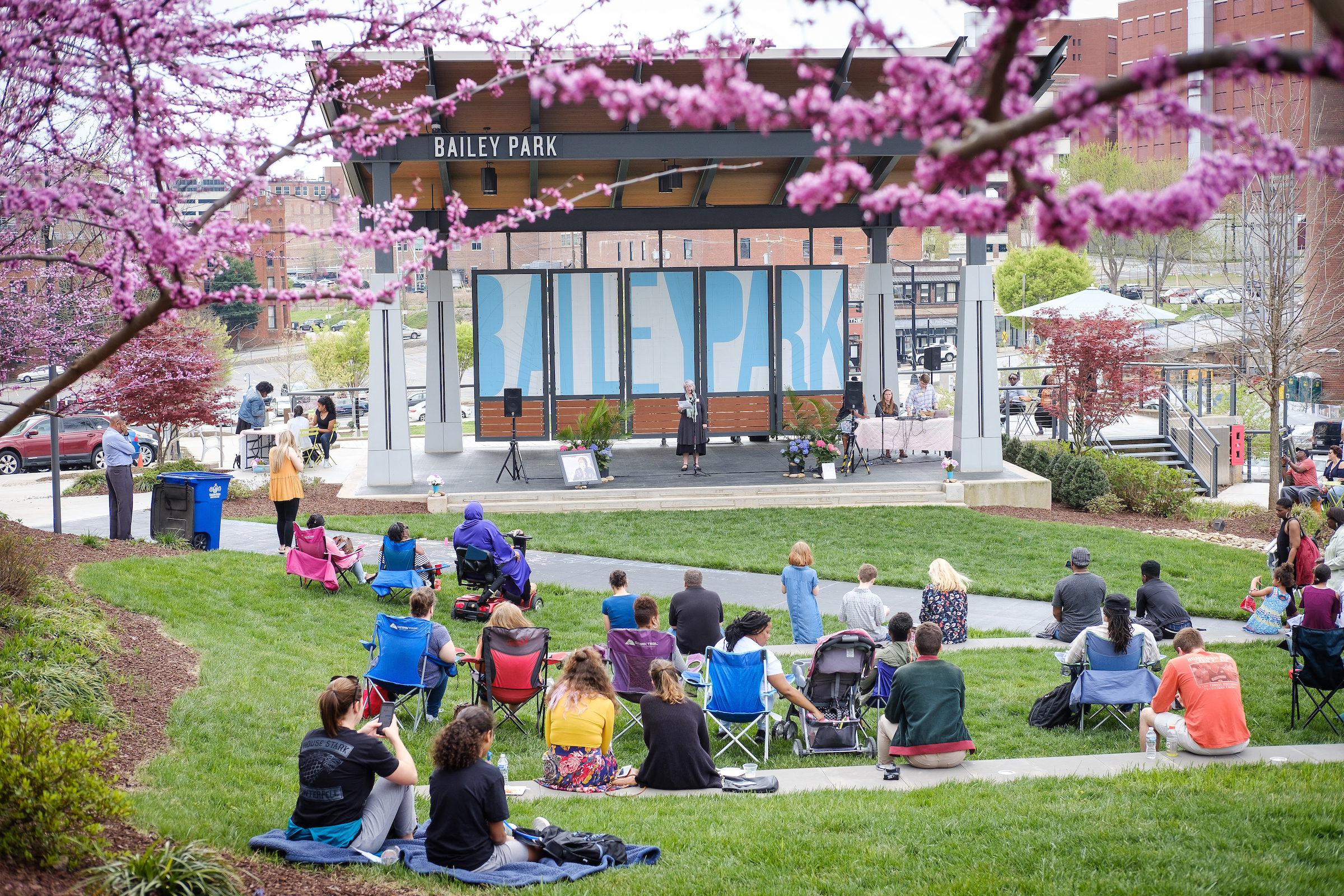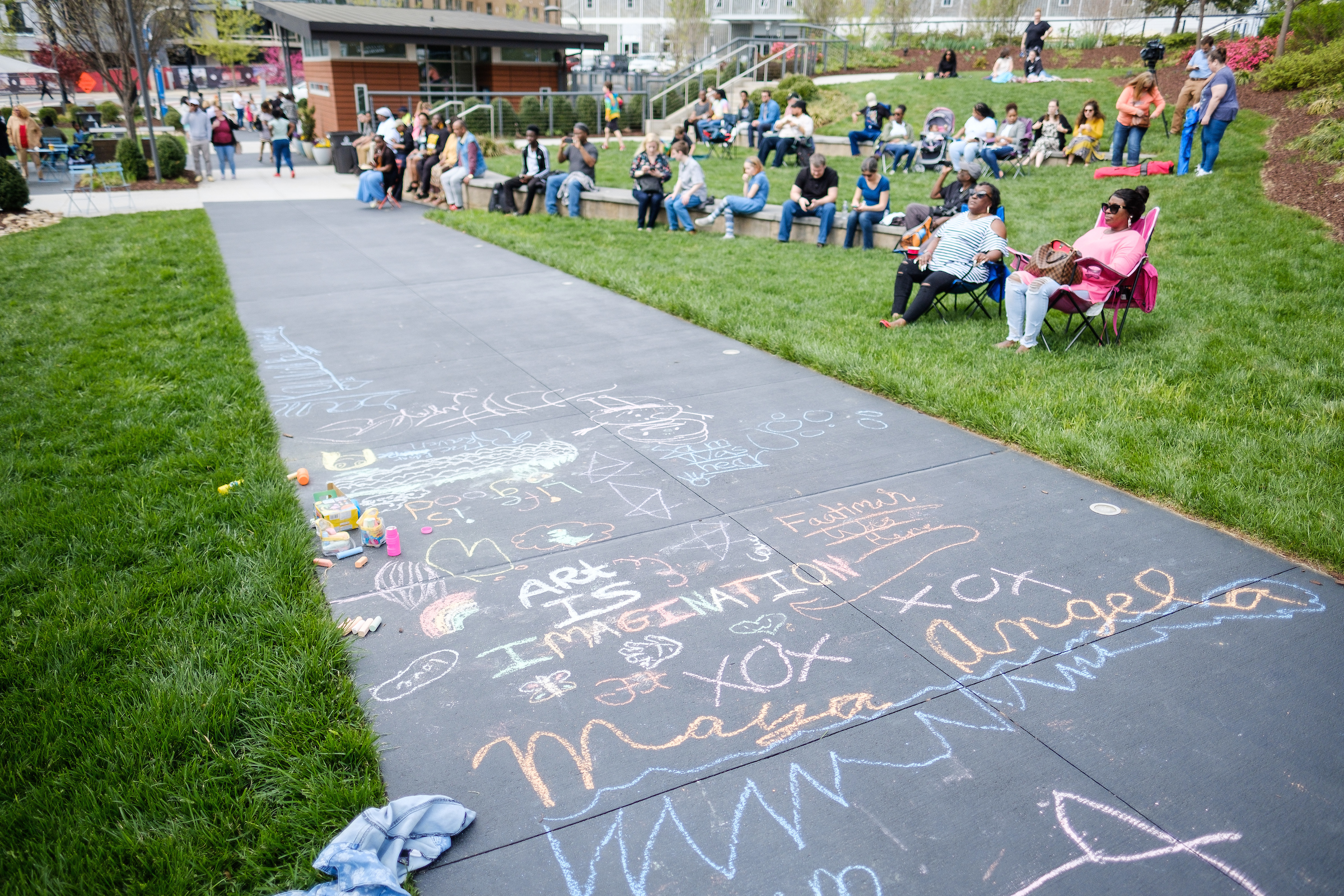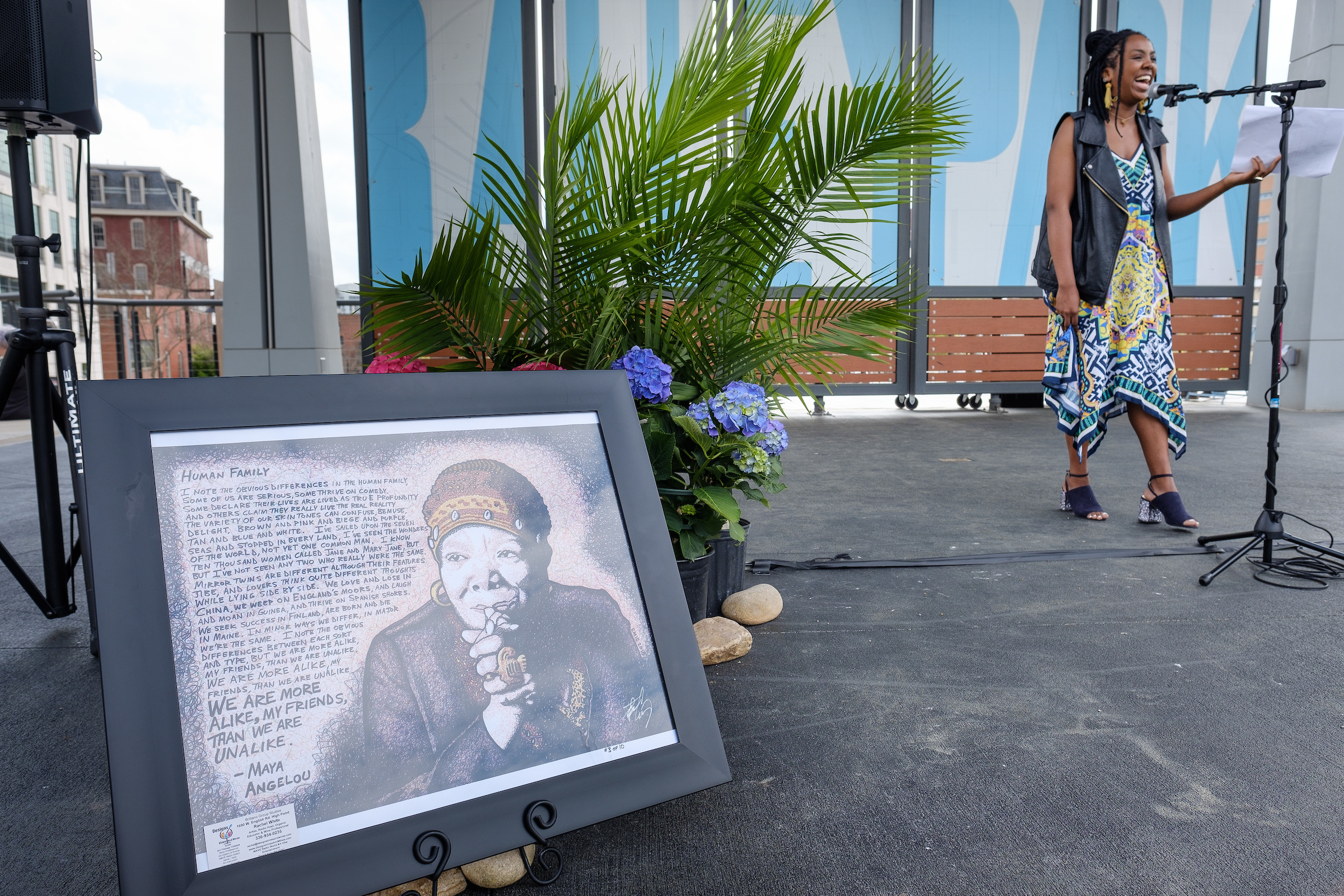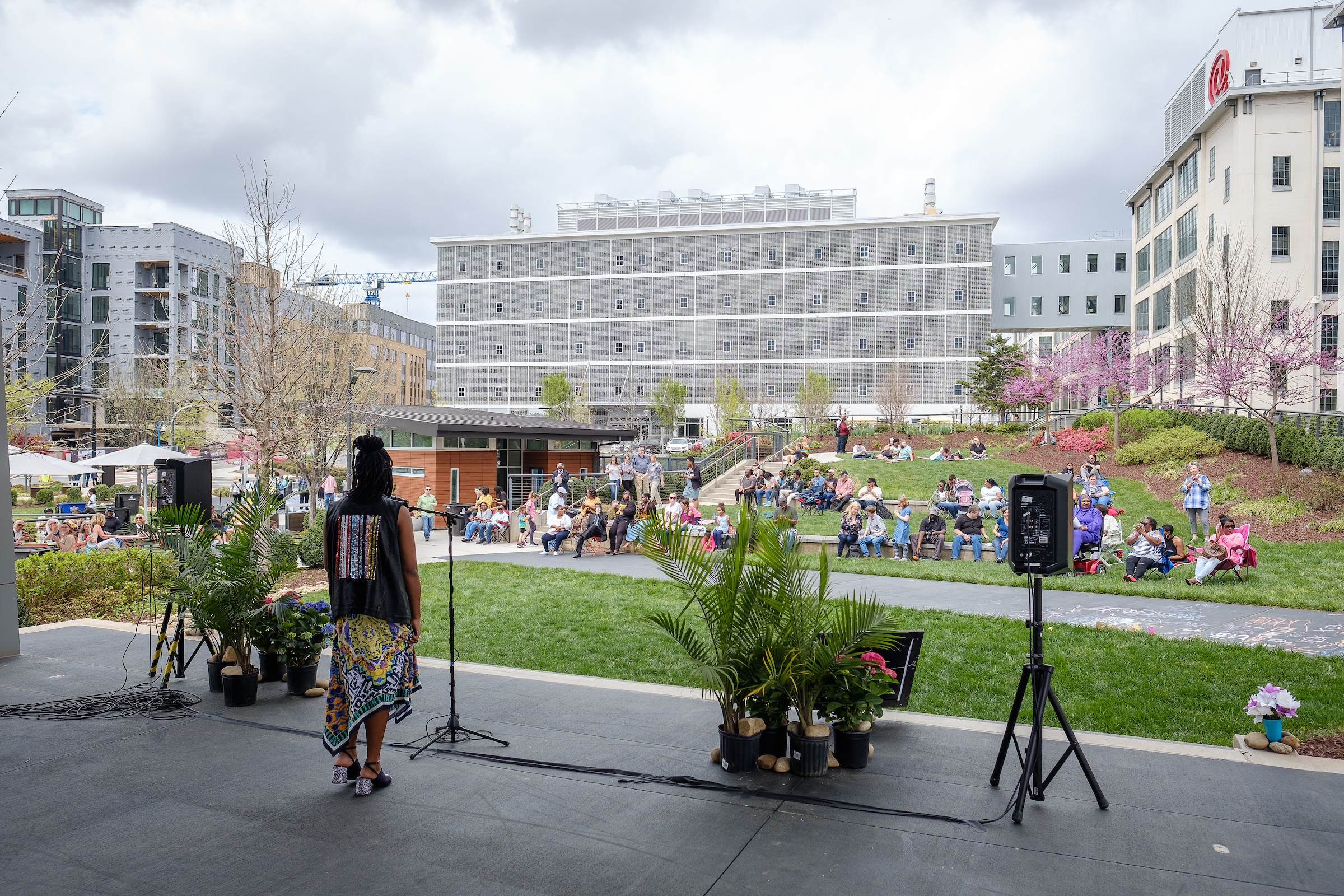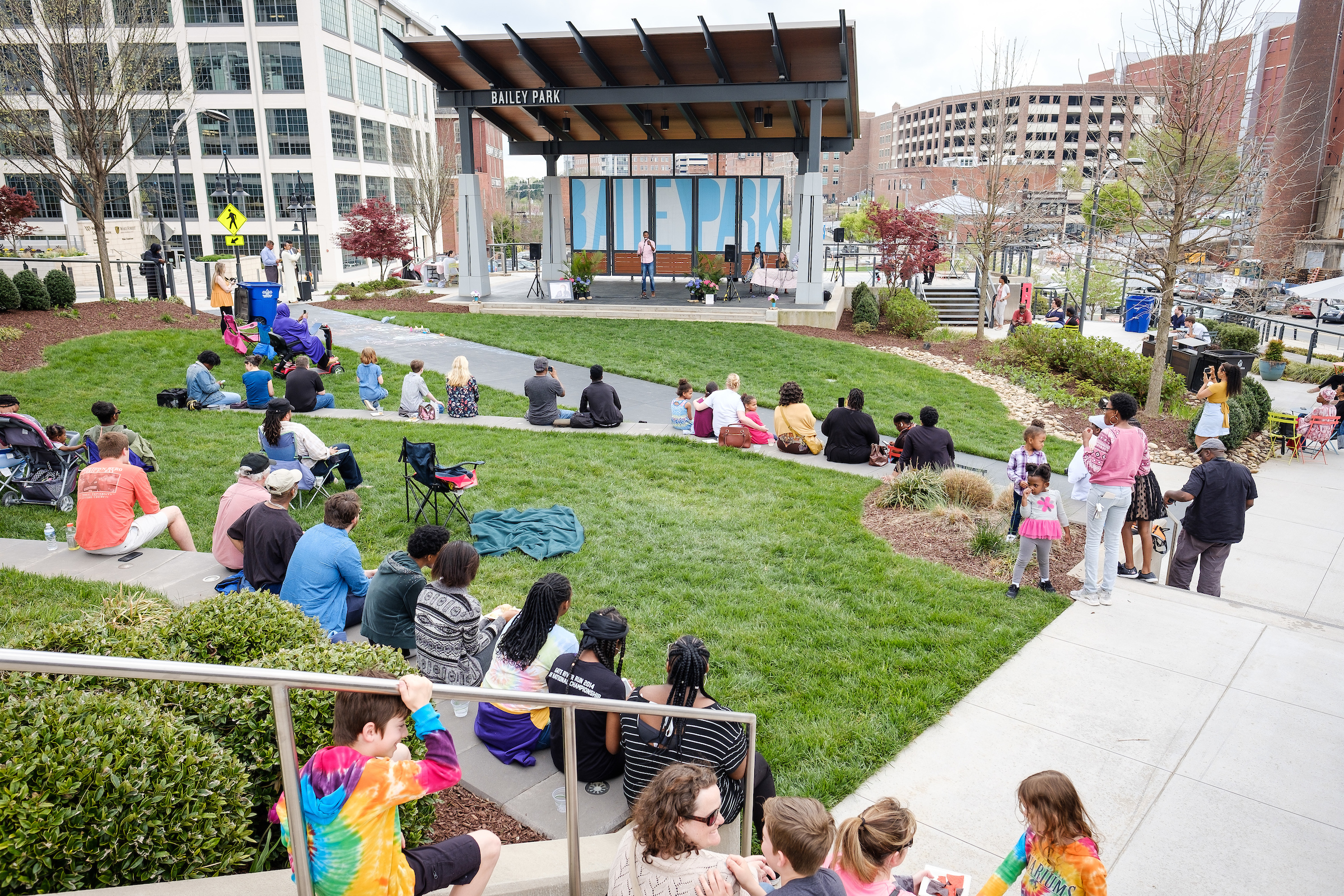 E

ach year this event is free and open to both the Public & Wake Forest Communities , with poetry slam and spoken word performances on display to honor Dr. Angelou's literary legacy. Food, music, and lawn games are also part of the celebration, and members of the Angelou family will be in attendance.

This event is possible due to the generous donation of time and resources from multiple University and Community entities.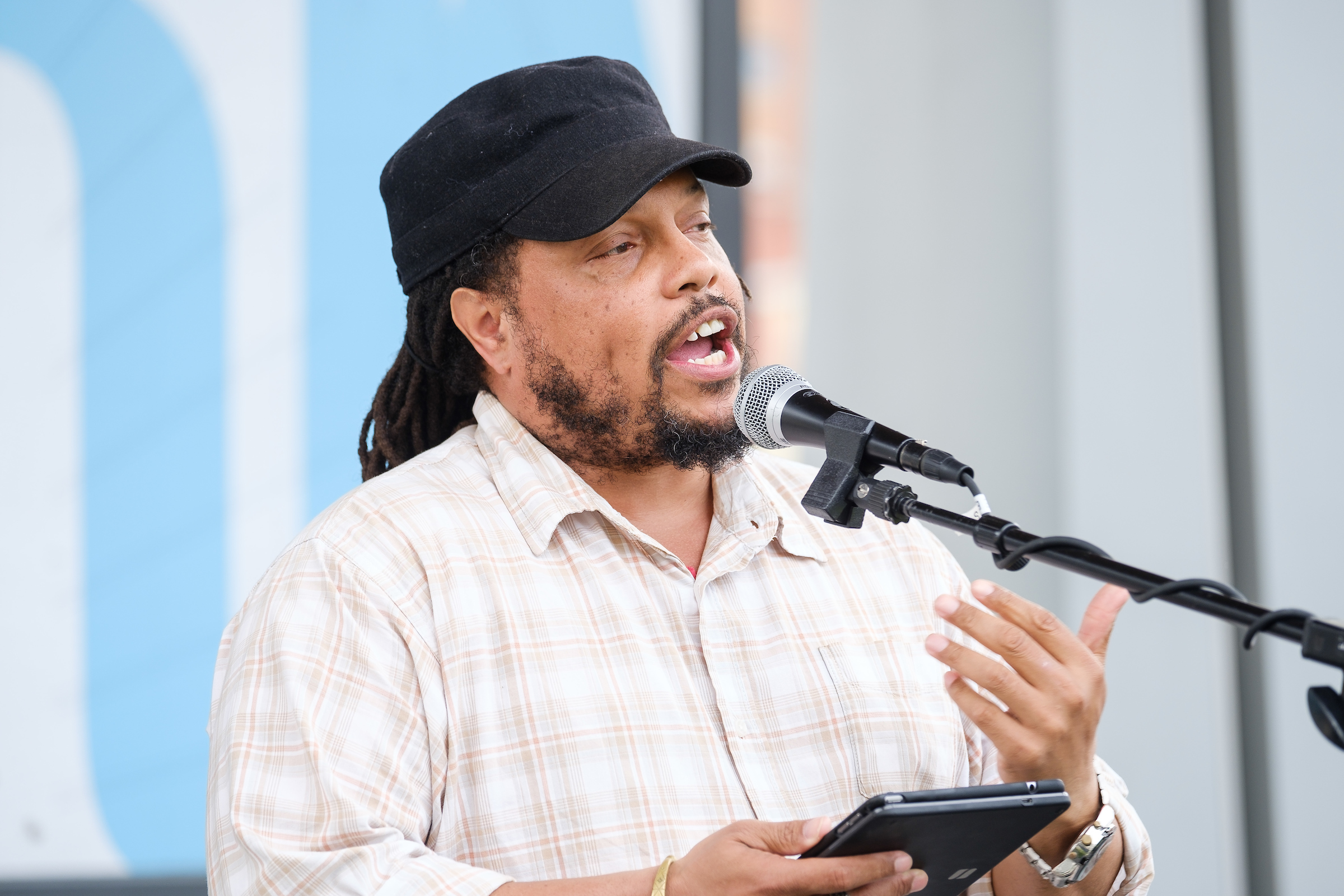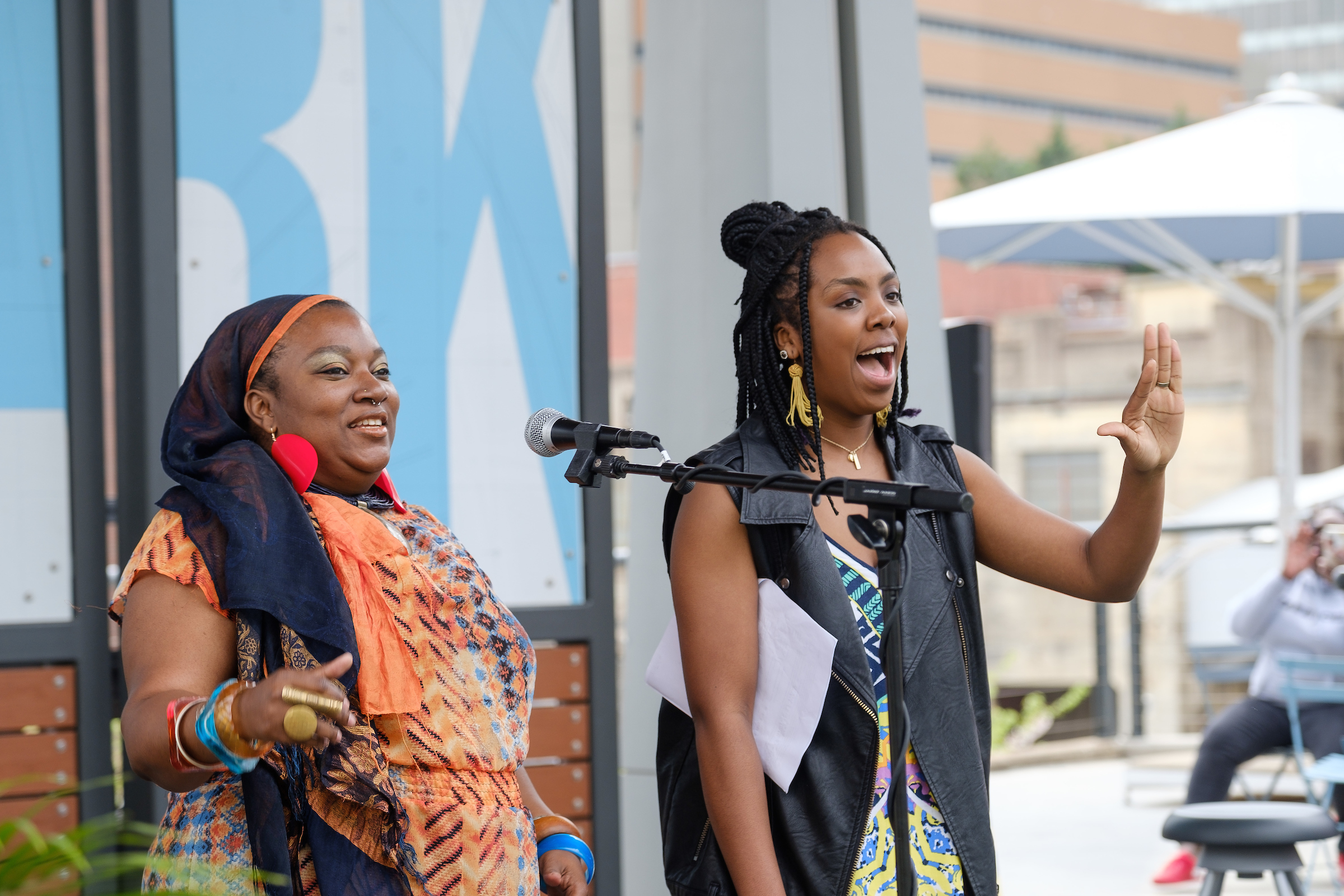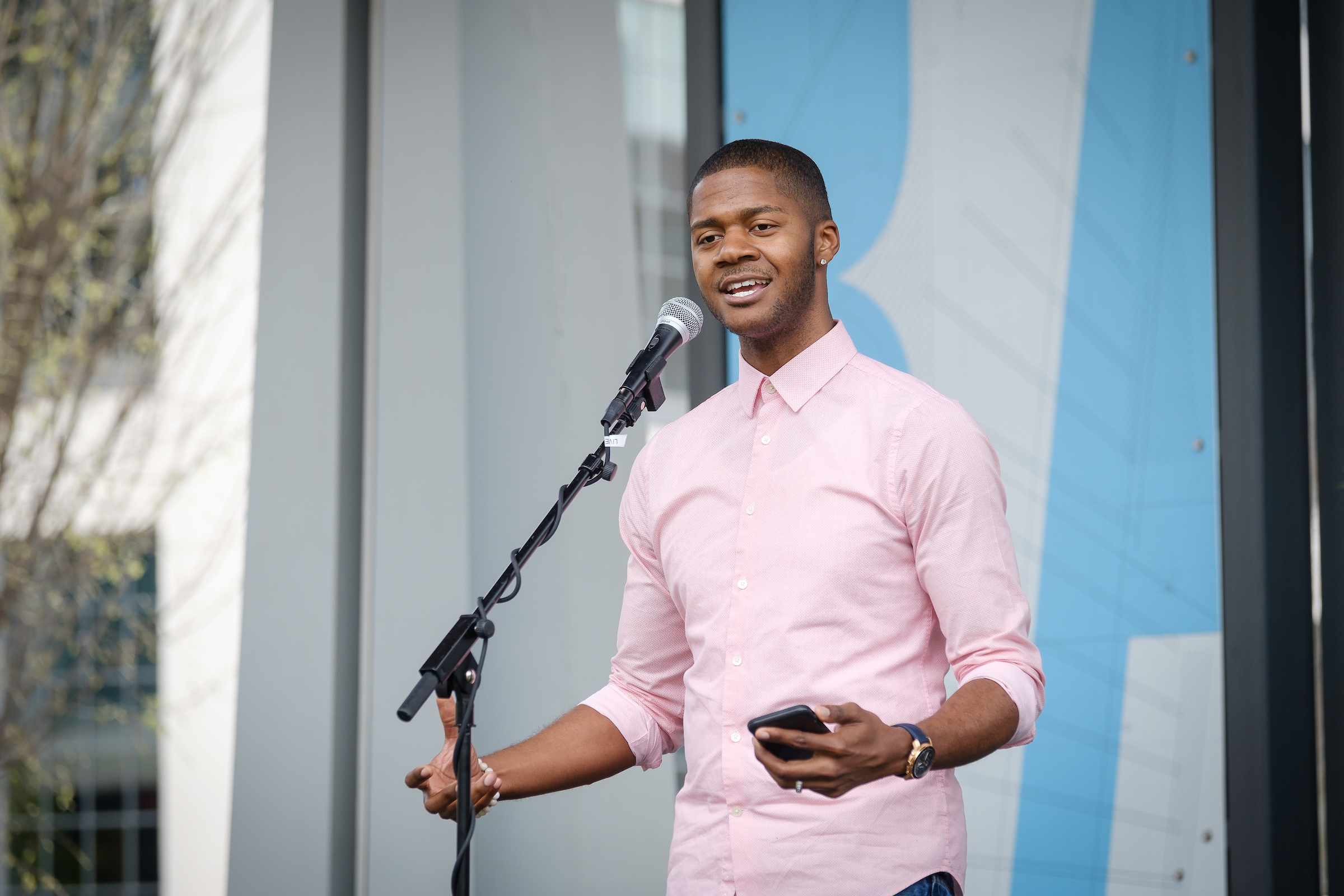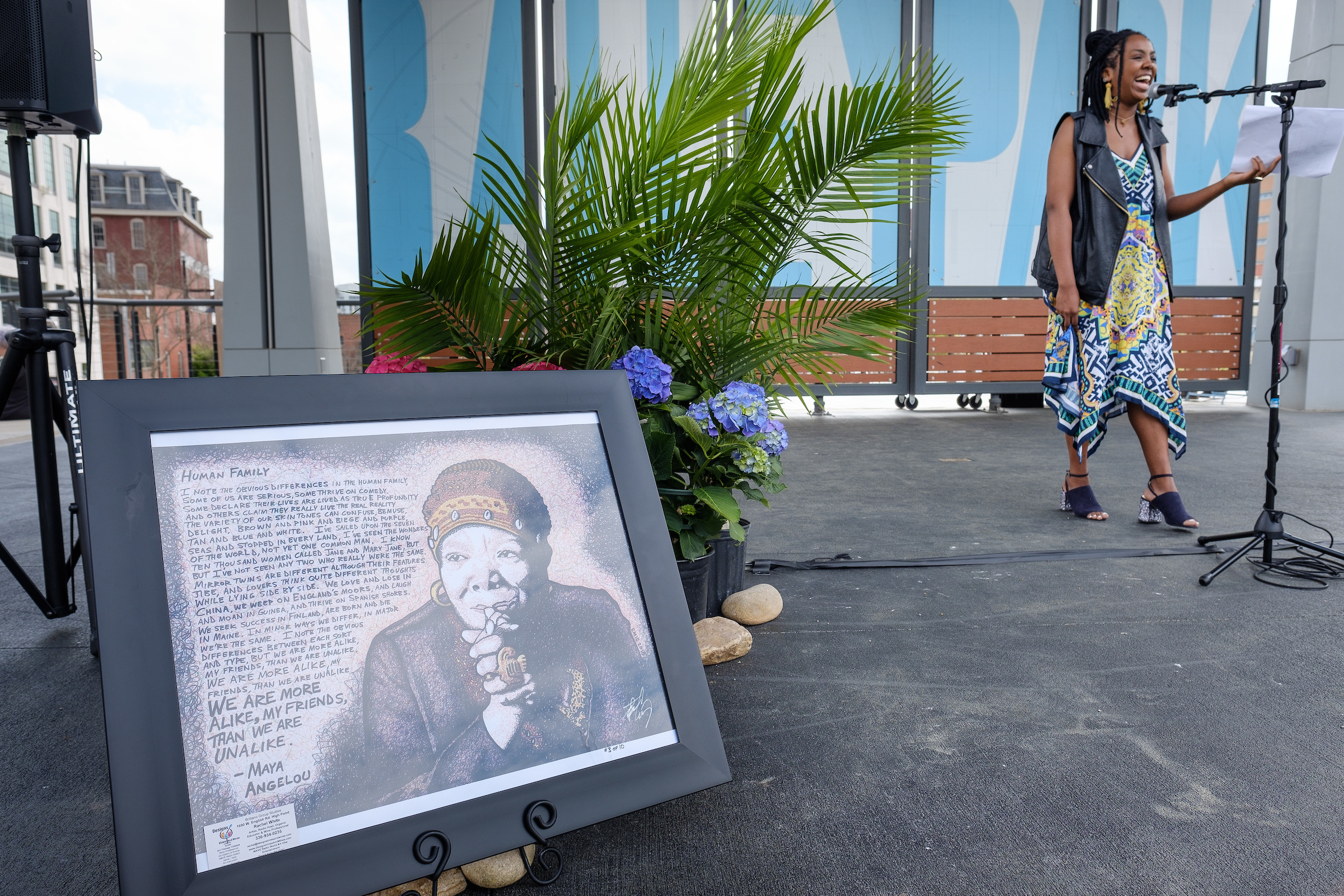 At the second annual Maya Angelou Garden Party, volunteers performed Angelou poems and their own poetry and songs.  Pictured above, Ishmael Khatibu reads an original poem titled Grandma's Hands. Ja'Net McDonald reads an original poem, Dream Catcher. We also heard from volunteers Allison Thompson and Donovan Livingston who performed readings of original pieces as well as Angelou original works! 
If you would like to volunteer to Read or Perform at the 2020 Garden Party please use this Link to submit a piece or performance for the Garden Party Committee to Review!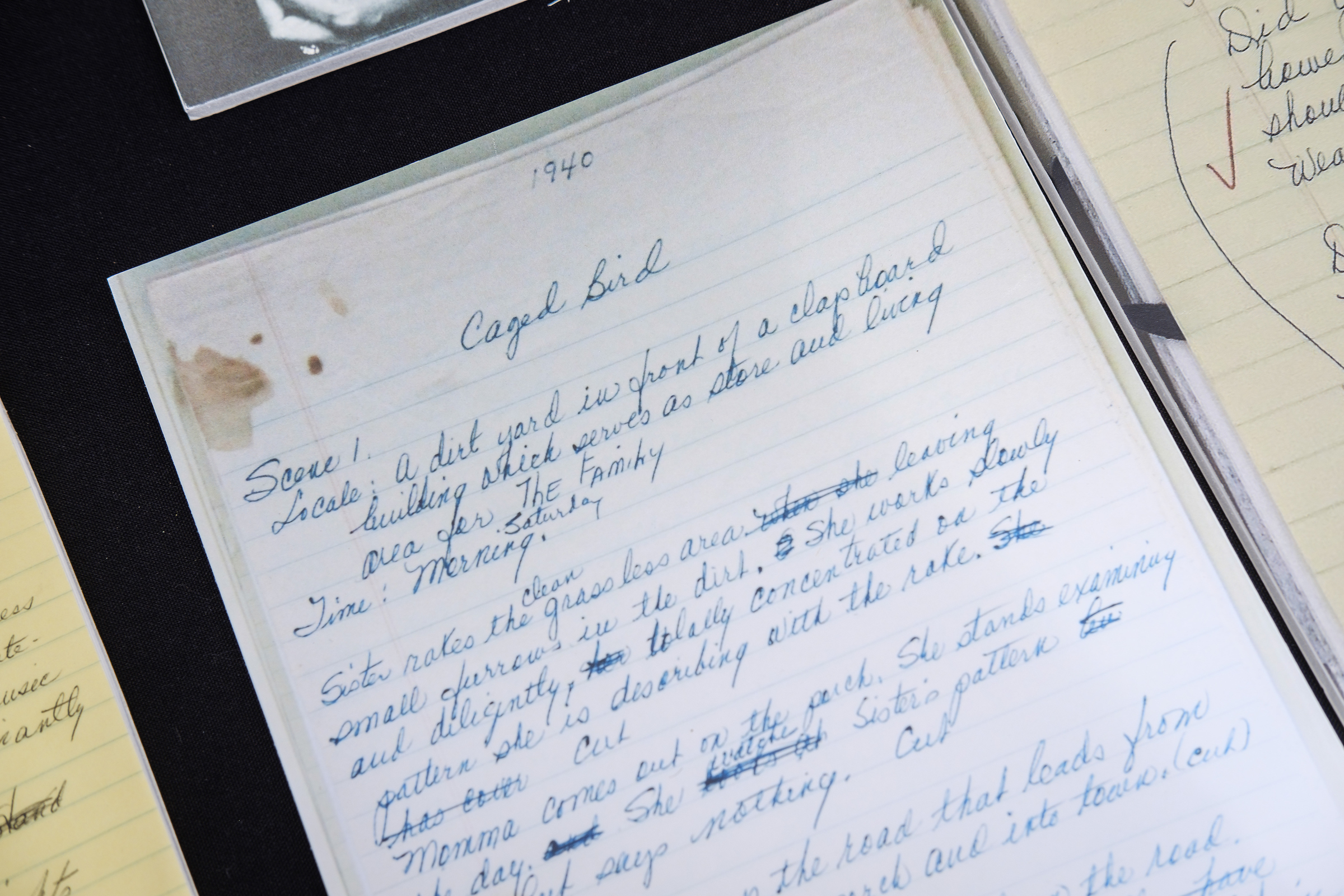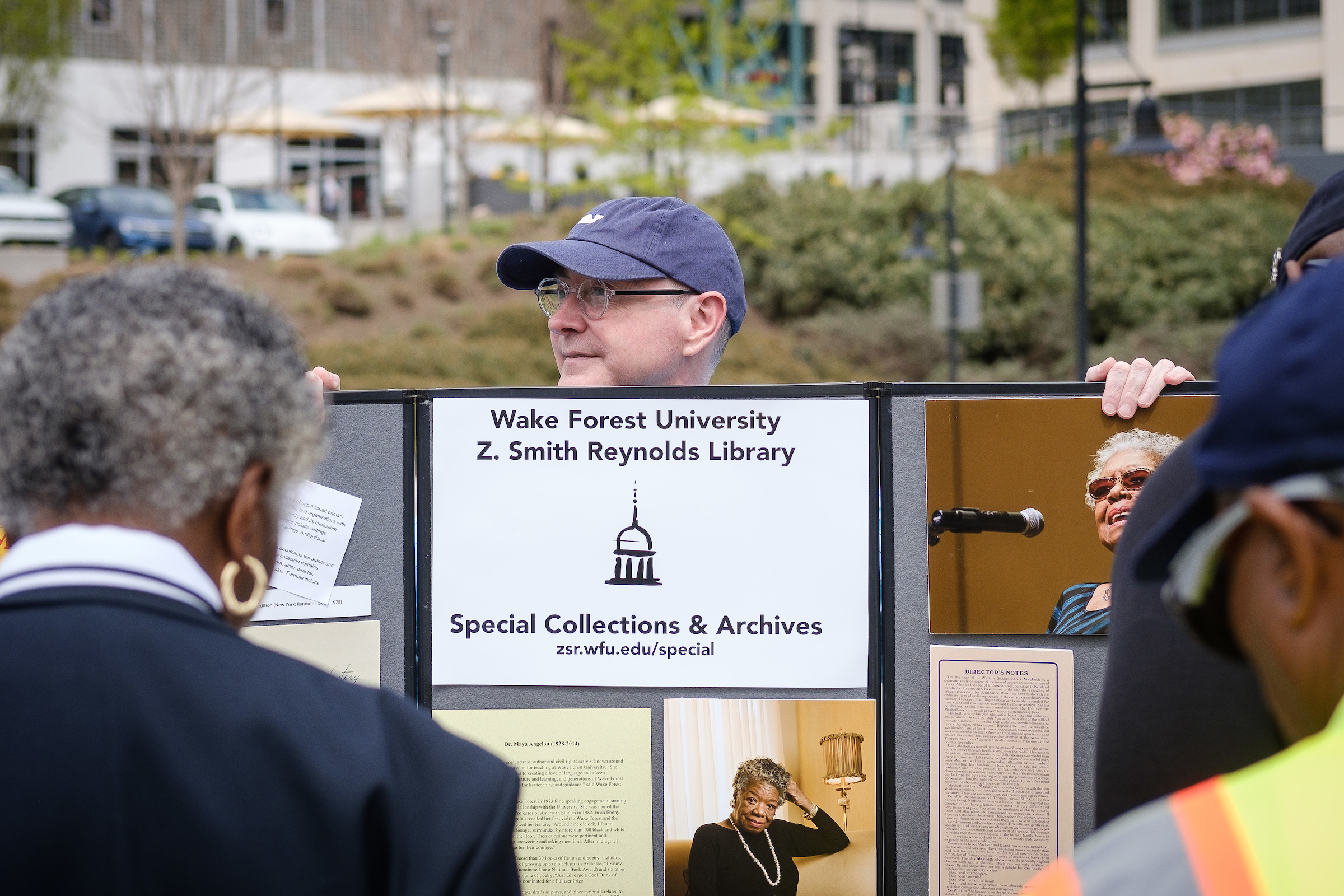 Hu Womack and Tanya Zanish Belcher from Z. Smith Reynolds Library brought pieces of Dr. Angelou's personal notes from the University's Special Archives collection. Event attendees were encouraged to read and interact with an early hand written draft of Caged Bird, one of Dr. Angelou's highly treasured works.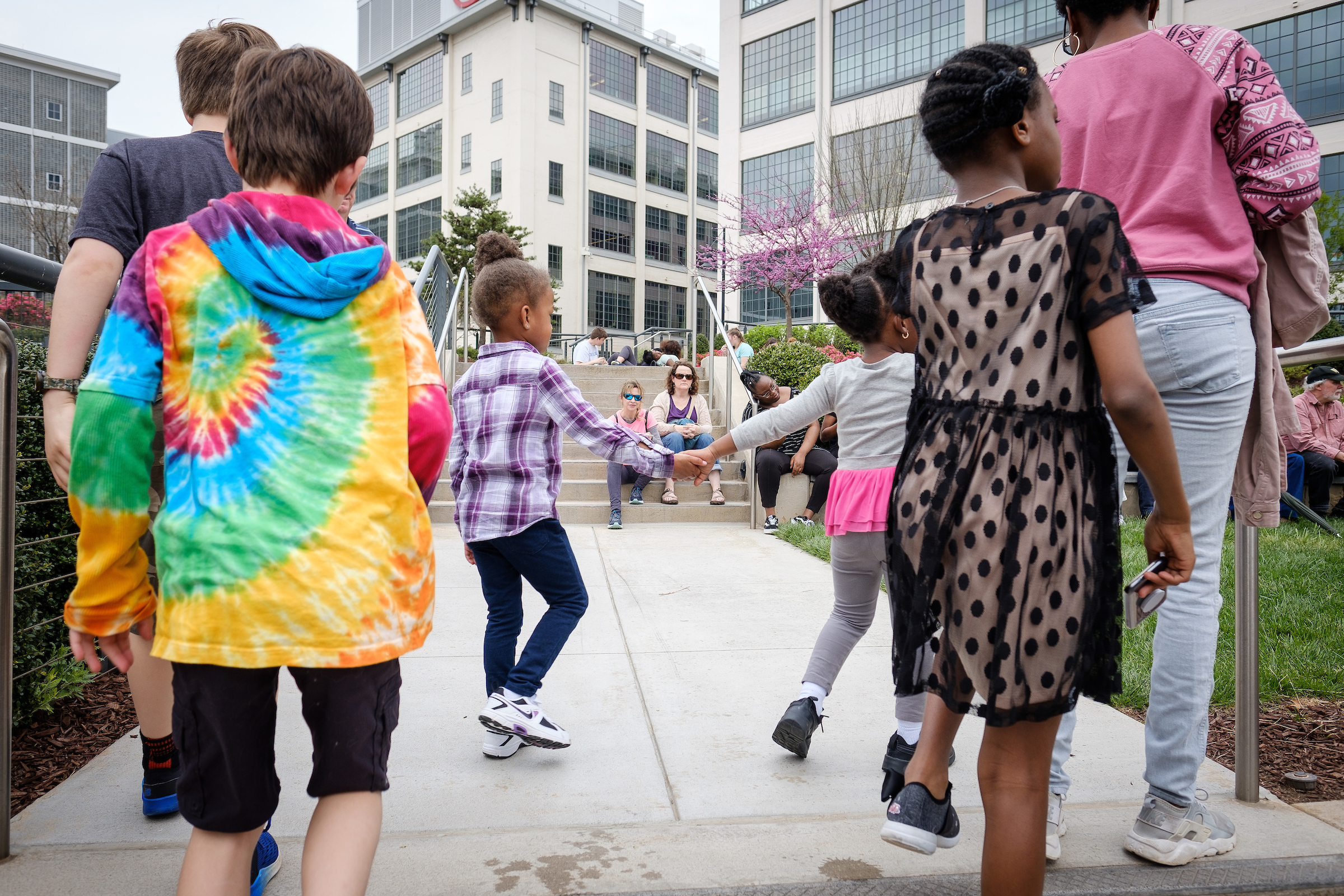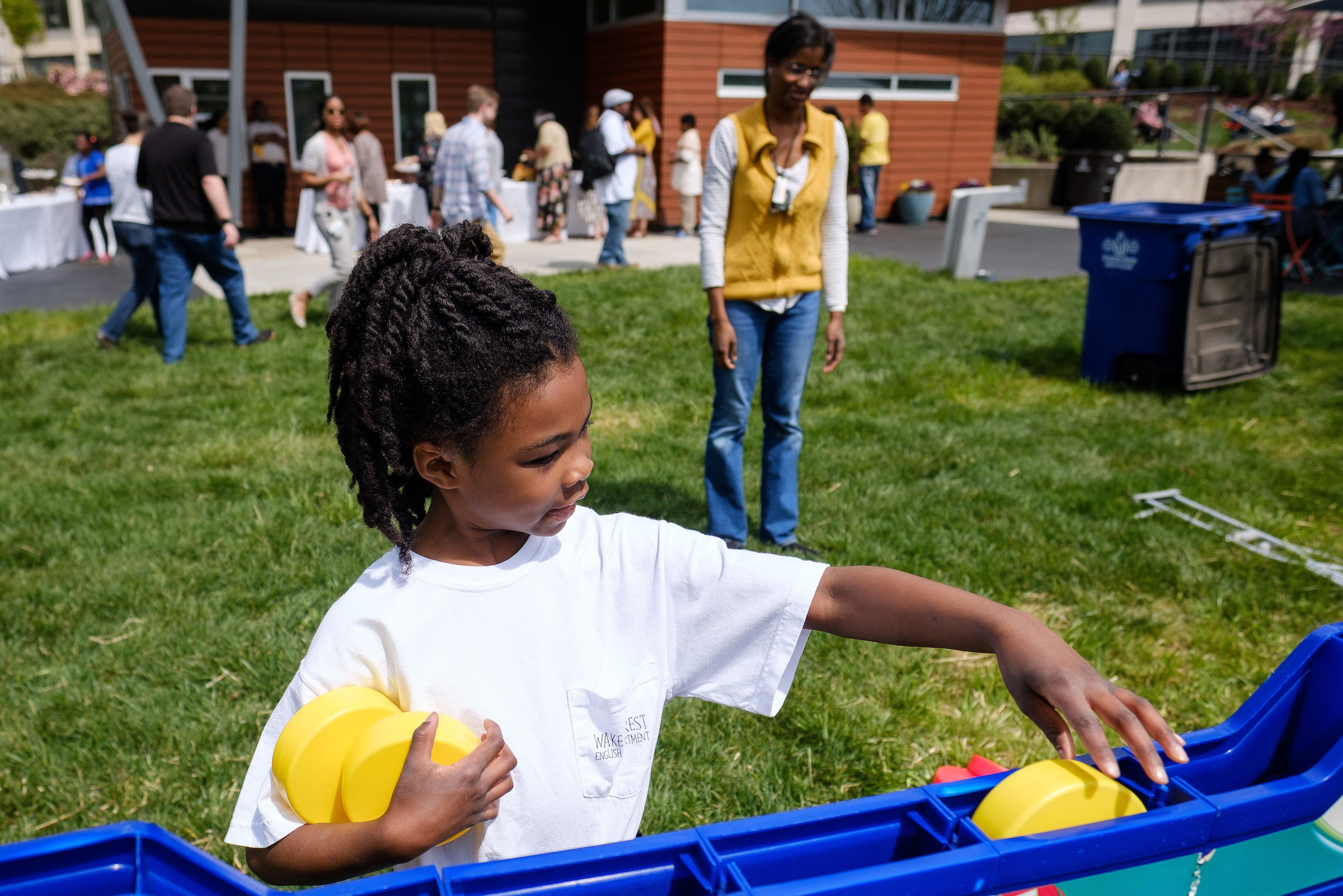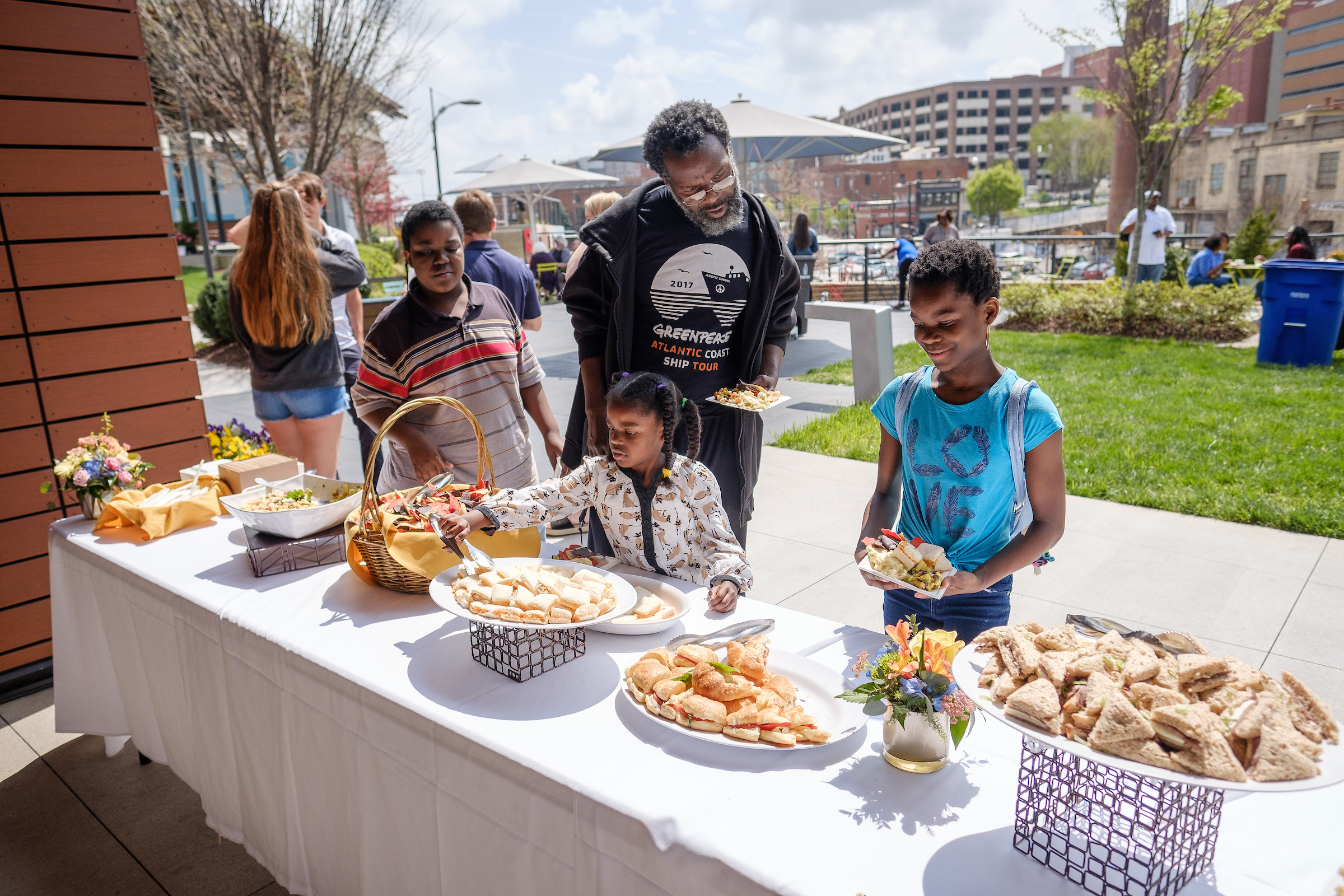 In addition to the spoken words, music, and poetry readings, we also had various Garden Games around Bailey Park for the enjoyment of our younger crowd. You can expect to see all of this and more at the 2020 Birthday Celebration for Dr. Maya Angelou!
2020 Garden Party Podcast Speaker Bios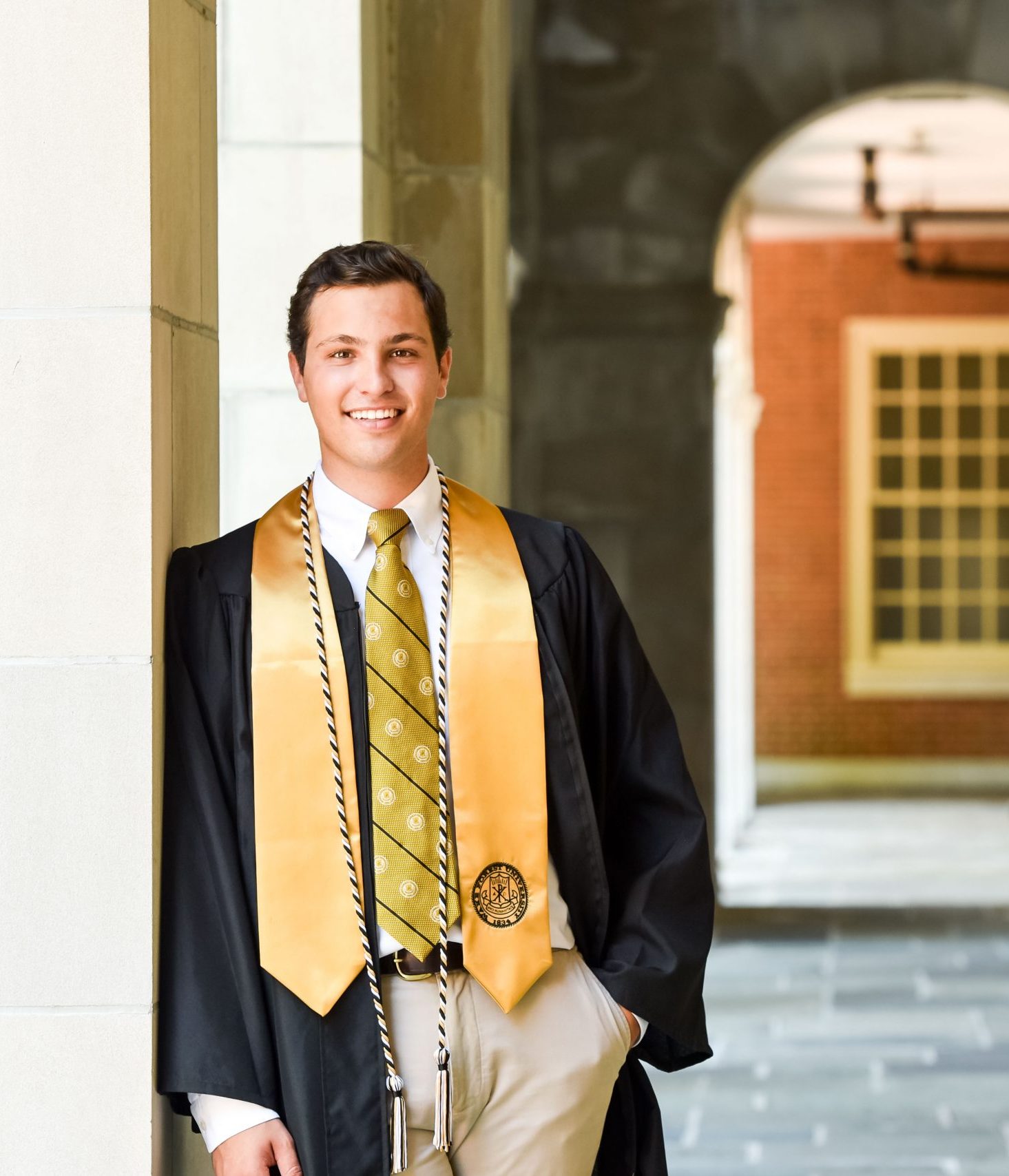 Daniel Oberti
Role: Speaker, Creator/Editor
Bio: My name is Daniel Oberti, and I graduated from Wake Forest University in 2019, and began my year long Wake Forest Fellowship with Wake Downtown in June of 2019. Originally from Atlanta, Georgia, I am now a proud member of the Winston-Salem Community, and will be getting my Masters of Science in Management from the Wake Forest Business School this coming year. I have been excited to create and edit this Garden Party Podcast for all the enjoy as one of the final acts of my Fellowship. I chose to read Alone by Maya Angelou to emphasize how we all depend on each other to survive, and that if we embrace the humanity in all we will never be alone.
Piece Read: Alone by Maya Angelou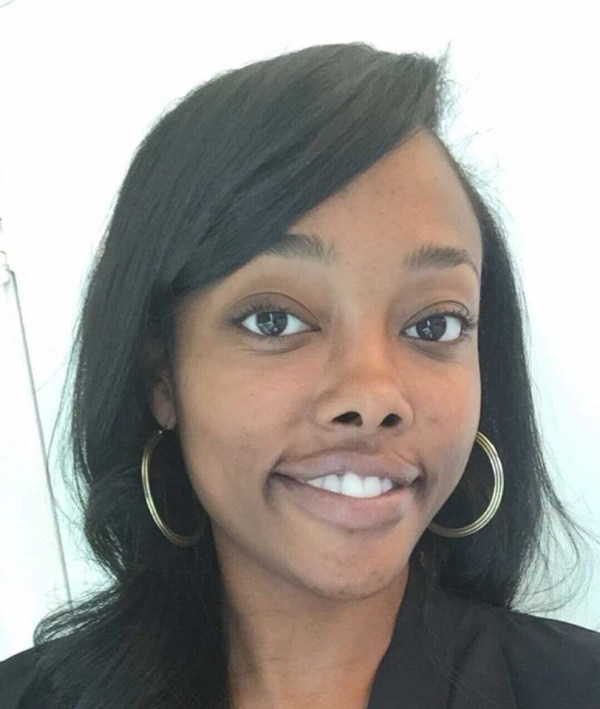 Dori Colly
Role: MC, Speaker
Bio:  This year's Garden Party Podcast MC is Dr. Angelou's Great Niece, Dori Colly. Dori is a Human Family member, global citizen, lifelong learner. A Mother, sister, niece, daughter & granddaughter. An Autism awareness advocate, urban gardener and member of SGI-USA. And She is Committed to leaving this world more inclusive for future generations. Dori Currently resides in the Historic Boston-Thurmond neighborhood of WS/NC.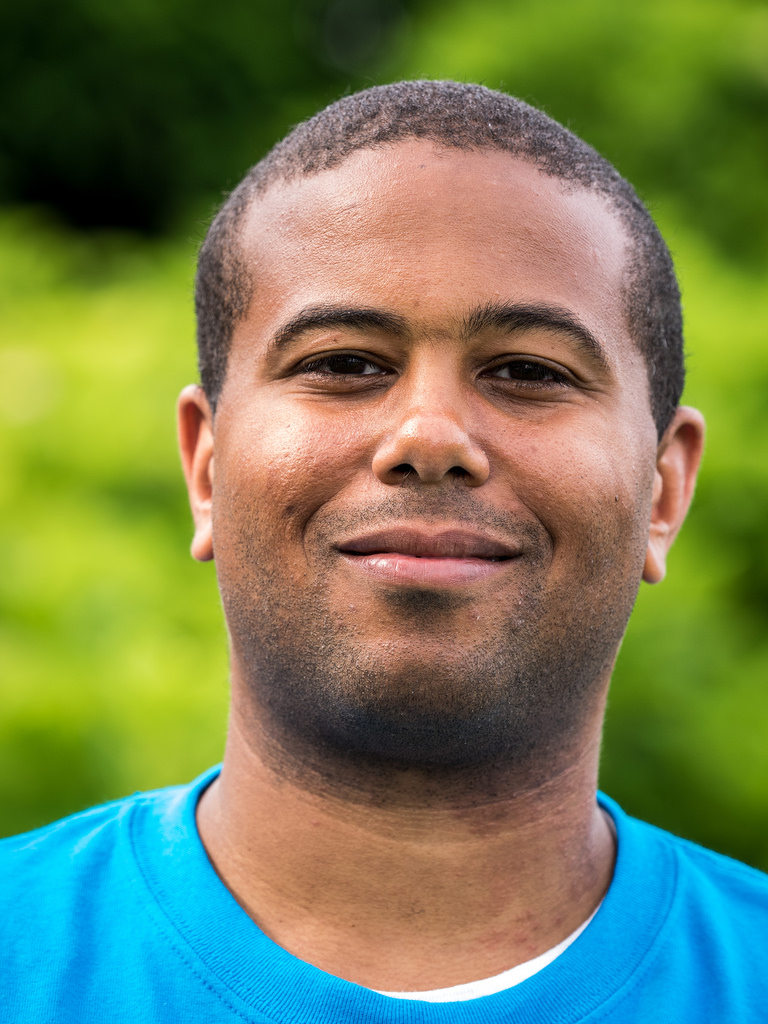 Mike Silver
Role: Speaker
Bio: Hello, my name is Mike Silver. I am an administrative law judge for the State of North Carolina and I am a 2020 candidate for District Court Judge in Forsyth County. I chose to read Angelou's "On the Pulse of Morning" because I remember watching her read this poem with my parents when Bill Clinton was inaugurated President of the United States in 1993.
Piece Read: On the Pulse of Morning by Maya Angelou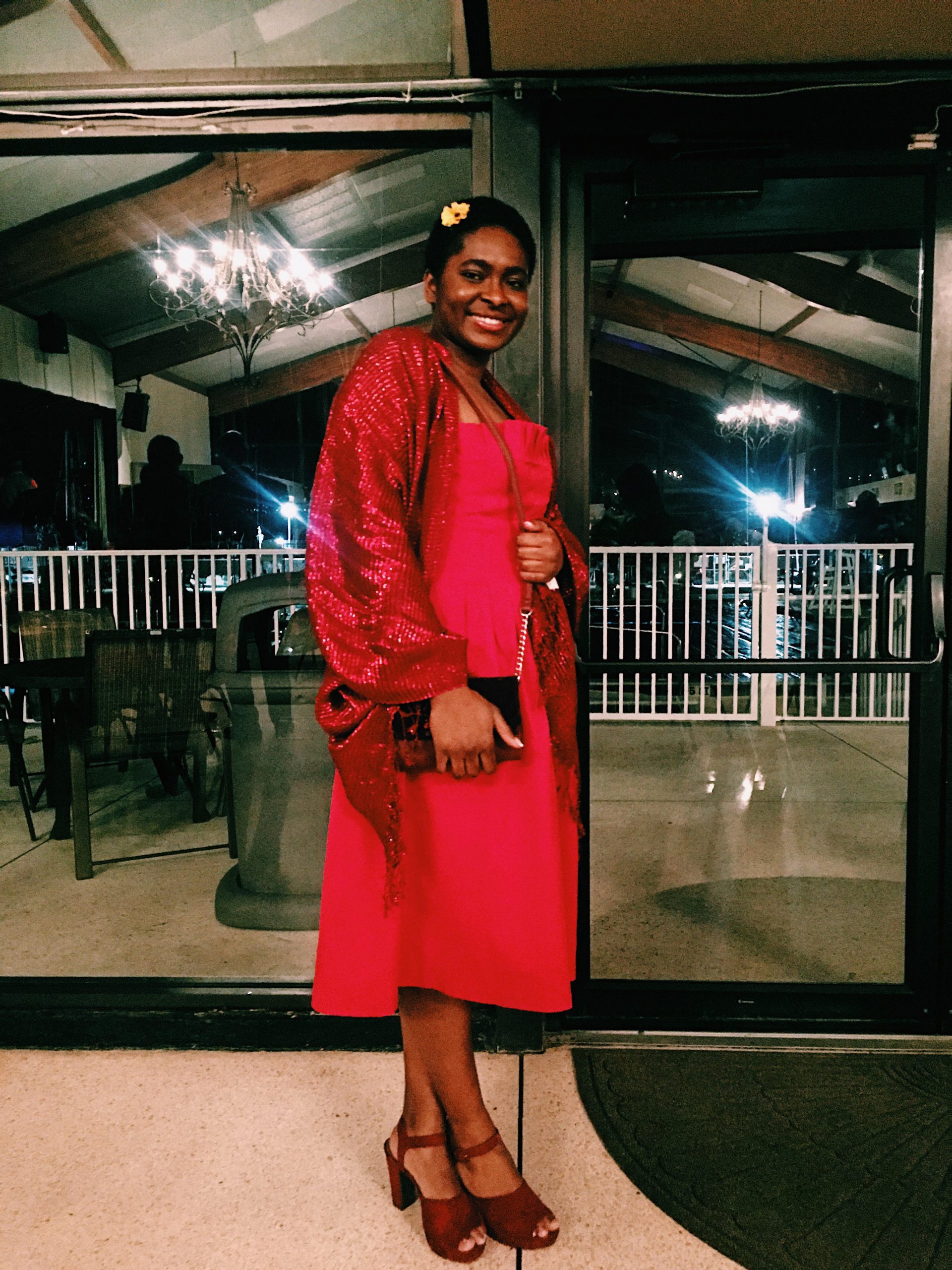 Samantha Smart
Role: Speaker
Bio: Samantha Smart is a senior at Wake Forest University and is from Cape Coral, Florida. She chose this poem because it represented a big breakthrough in her perspective of someone who was different from her.
Piece Read: Figurines and Broken Dreams by Samantha Smart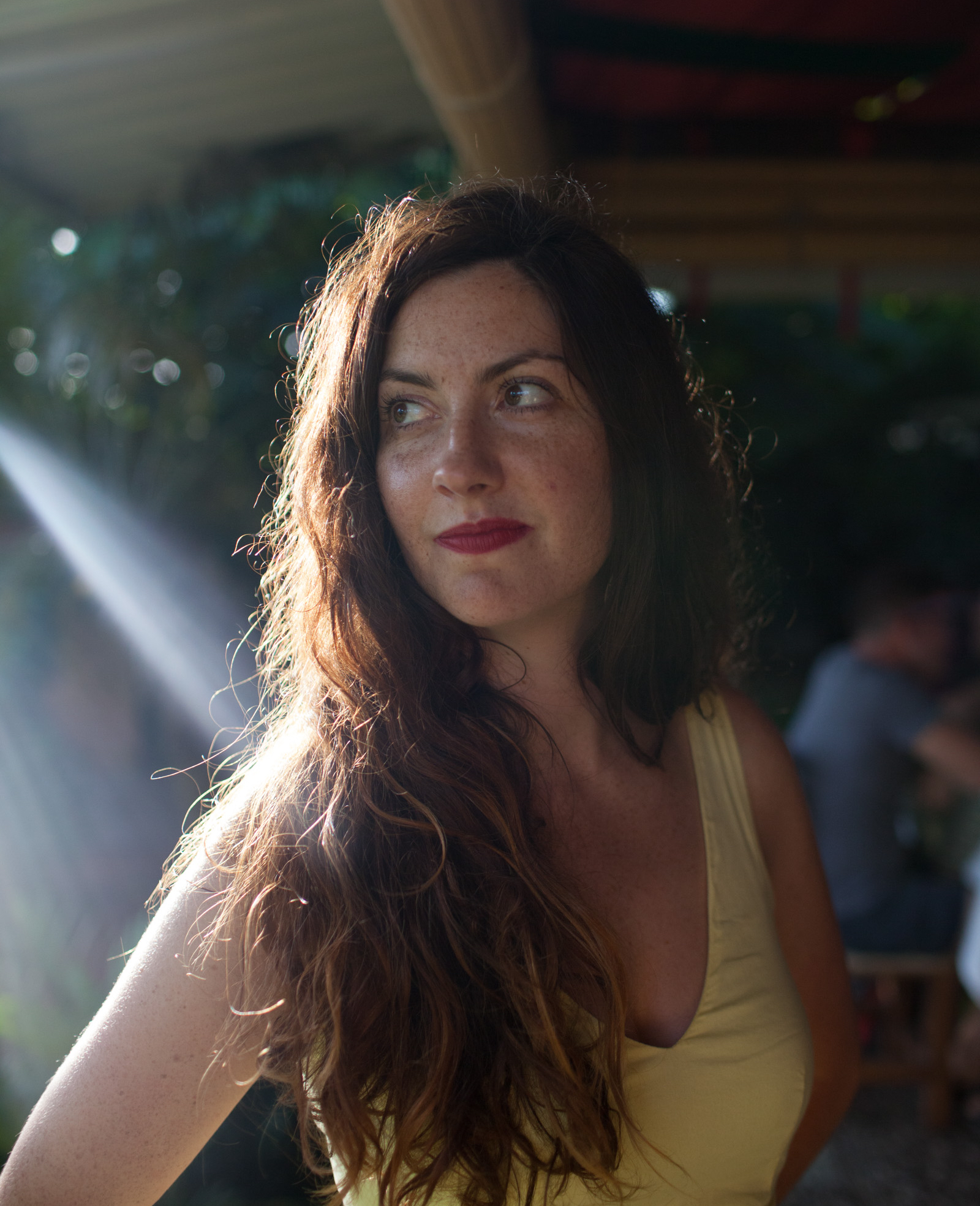 Brenna M. Casey
Role: Speaker
Bio: Brenna M. Casey is a writer and educator who lives in Durham, NC. She is currently a Visiting Assistant Professor of Women's, Gender, and Sexuality Studies at Wake Forest University. Brenna holds a Ph.D. in English from Duke University and an M.F.A. in Creative Writing from the University of Notre Dame. You can read her poems and essays in Public Books, Bitch, Hyperallergic, and Ploughshares. She chose the poem Thickly Settled: A Poem Begun in August which was published last year in The Boiler.
Piece Read: Thickly Settled: A Poem Begun in August by Brenna M. Casey
Malik Yarber
Role: Speaker
Bio: Malik Yarber is a poet, faith advocate, song writer and author who has been preforming spoken word around the state of North Carolina for the last decade. Malik has two published books  "Poetry form an Interesting Place" and  "The Joy of Empathy". The poem "This Pen" explores how freedom and fulfillment can be obtained through the gift of writing.
Piece Read: This Pen by Malik Yarber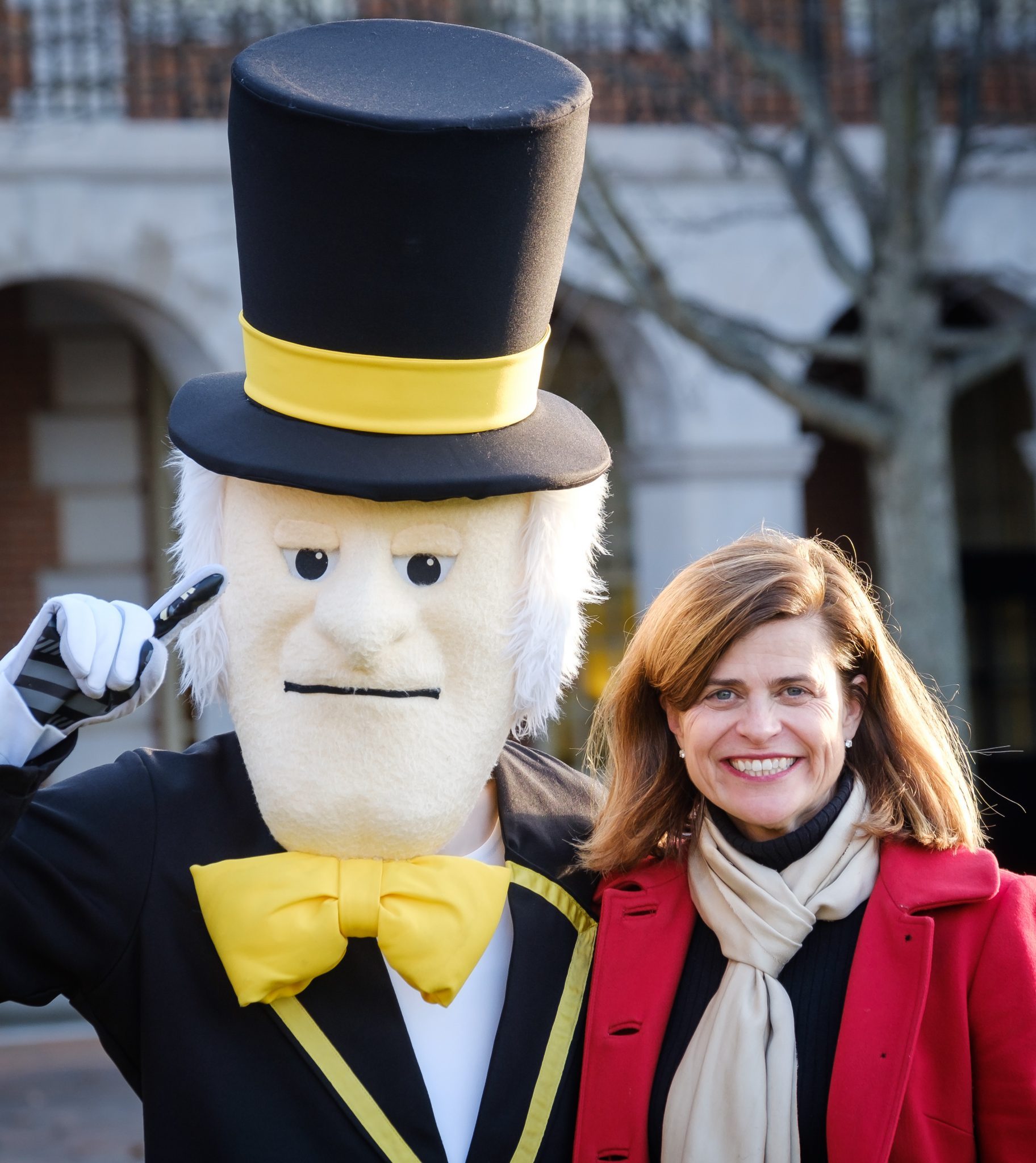 Marybeth SuttonWallace
Role: Speaker
Bio: Marybeth Sutton Wallace is a graduate of Wake Forest University, where she works as special assistant to the president and directs the Wake Forest Fellows Program in Winston-Salem.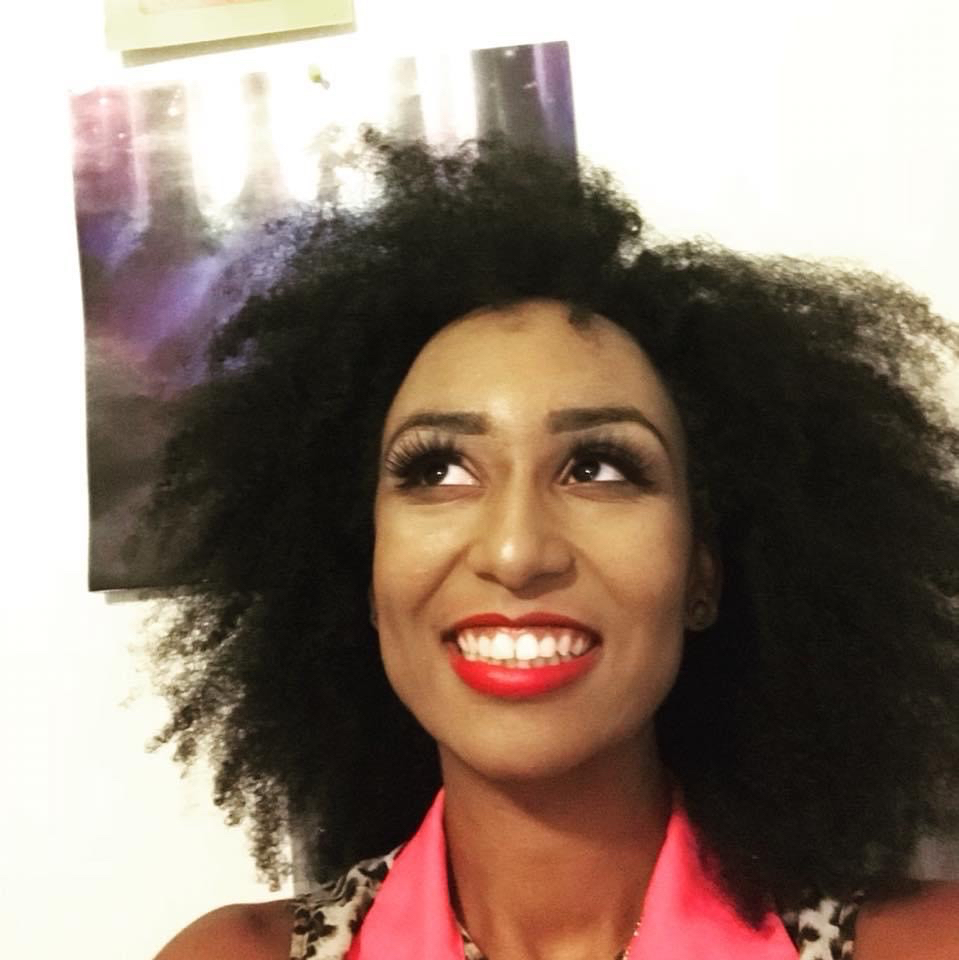 Ashley Harris
Role: Speaker
Bio: My name is Ashley Harris and I am the author of "If the Hero of Time was black".  I am also an aspiring medical professional and graduate student in the Masters in Biomedical Sciences program at Wake Forest School of Medicine. I wrote this poem because I notice that many discussions on racial disparities in medicine are not addressed. Instead of explaining them, and how they are historical and ongoing, they are simply placed under the sentence "black people don't trust the medical field"
Piece Read: The US is still sick by Ashley Harris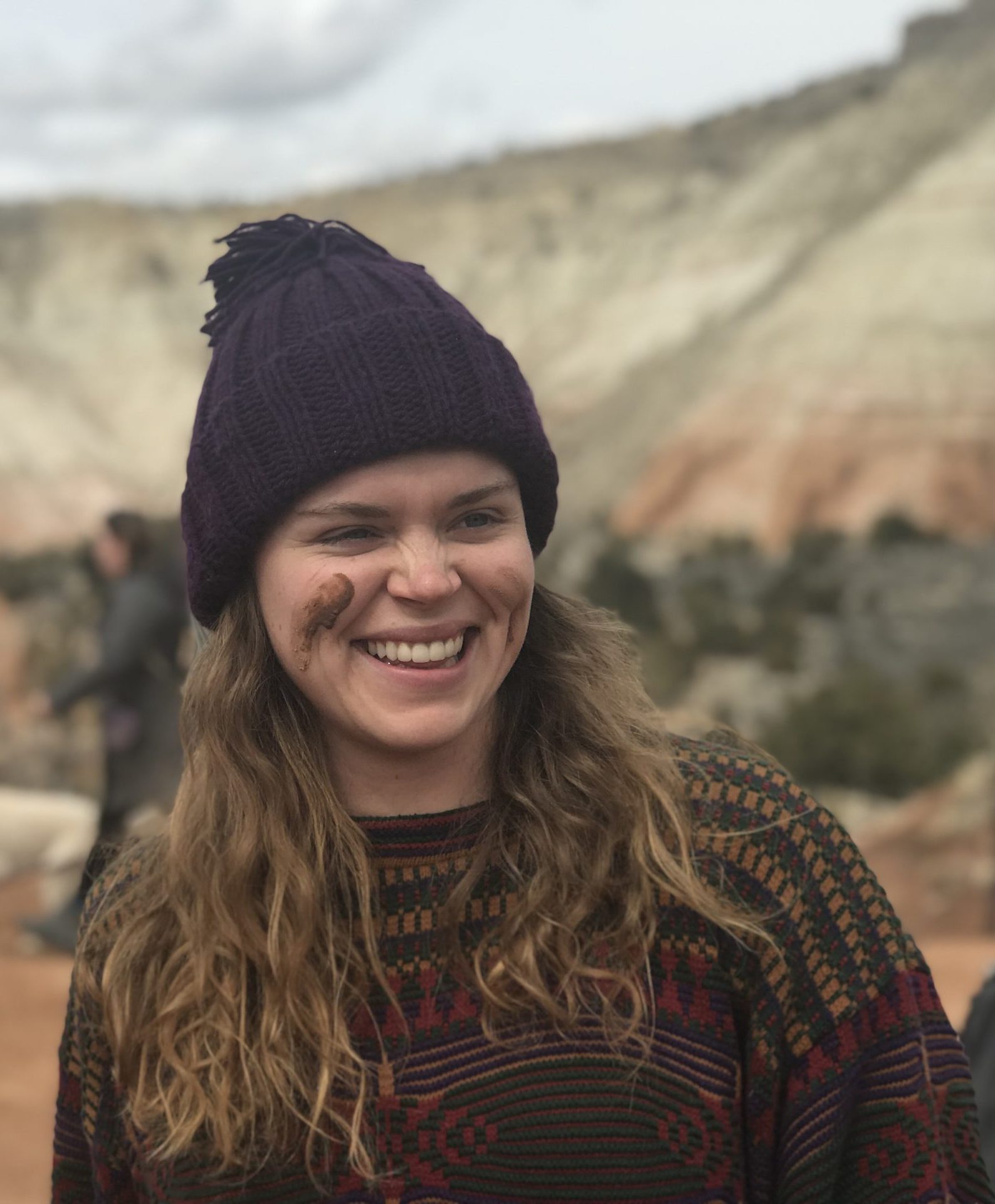 Lily Walter
Role: Speaker
Bio: I'm Lily Walter, a former demon deac ('19), and one of the reasons I originally chose Wake was because of Maya Angelou. She was one of my favorite poets and authors, and this poem, like everything she did, was so simple, elegant, and beautiful. It speaks so gracefully of the trans formative power of love, something all of us need to lean into in this moment in time.
Piece Read: Touched by an Angel by Maya Angelou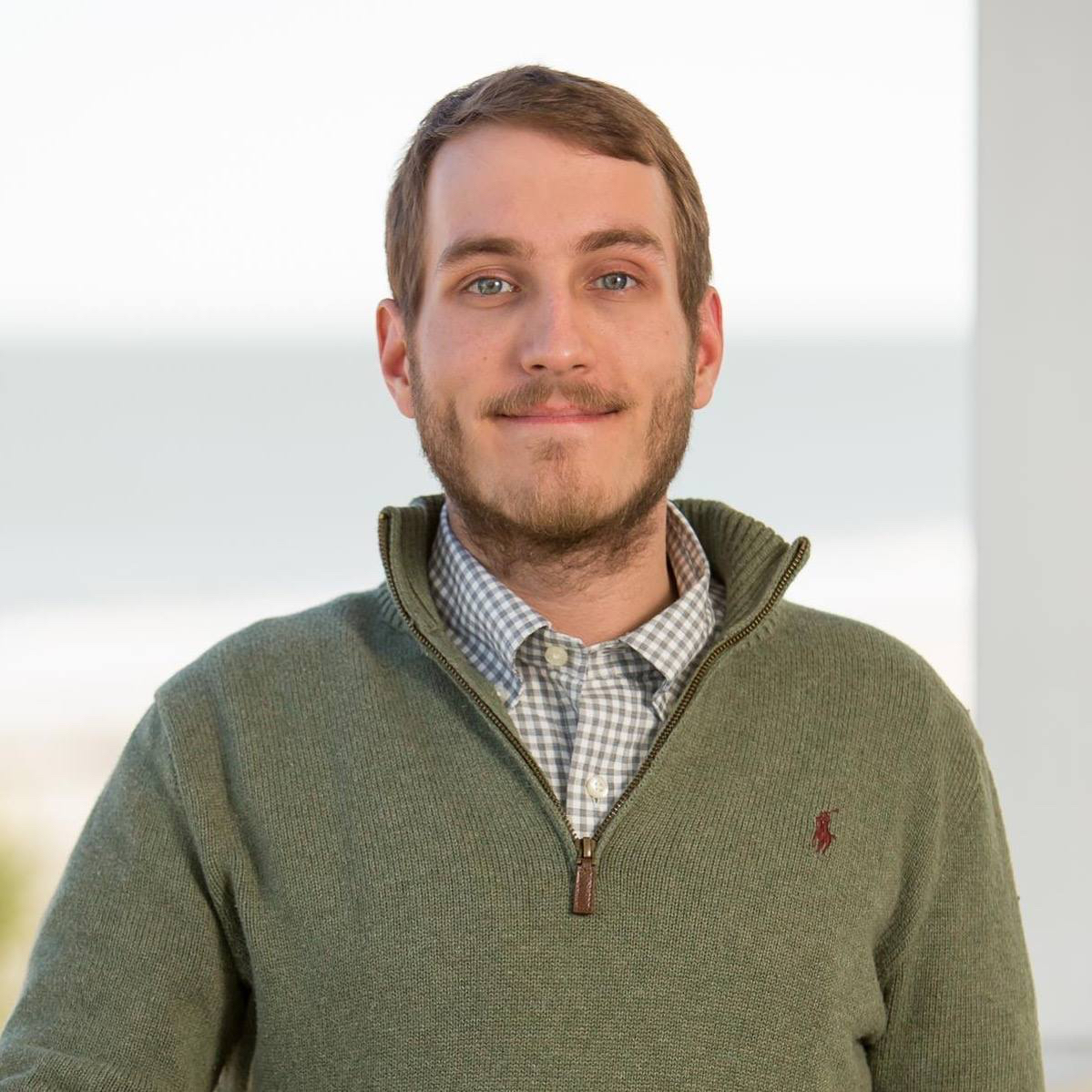 Matthew Ayocock
Role: Speaker
Bio: Matthew Aycock was a student of Dr. Maya Angelou as an undergraduate at Wake Forest University ('11).  Born and raised in Raleigh, Matt recently returned to Raleigh from Spain where he has lived since receiving a Fulbright scholarship from the U.S. State Department in 2016.  Currently he works for Equality North Carolina, the largest LGBTQ rights organization in the state.  Matt holds a Bachelor of Arts in Spanish from Wake Forest and a Master of International Education from Universidad de Alcalá in Madrid, Spain.  Today Matt chose to read Conscientious Objector by Edna St. Vincent Millay一one of Dr. Angelou's favorite poems that she taught in her "World Poetry in Dramatic Performance" class.
Piece Read: Conscientious Objector by Edna St. Vincent Millay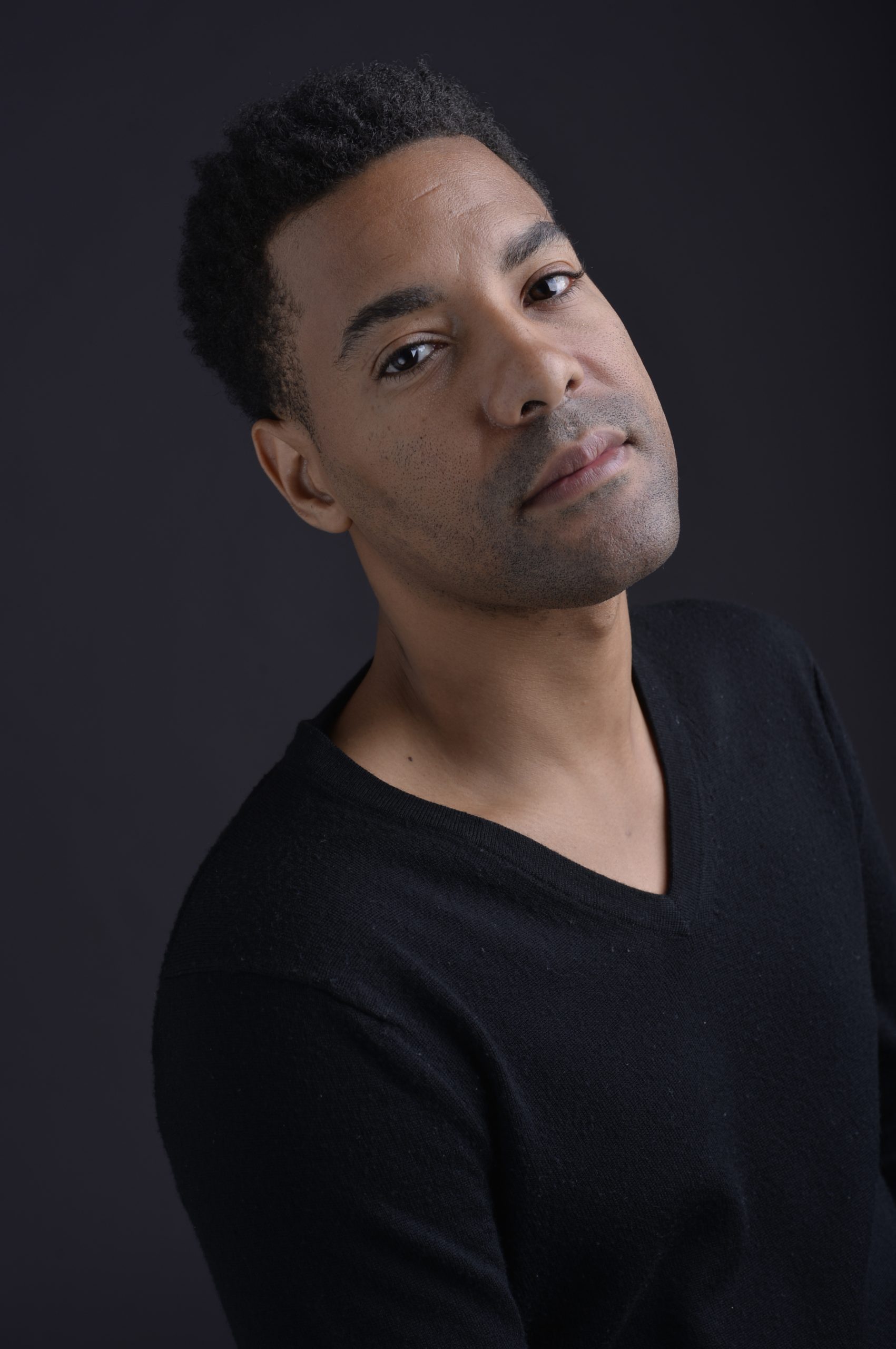 L. Lamar Wilson
Role: Speaker
Bio: L. Lamar Wilson teaches creative writing and literature at Wake Forest University and The Mississippi University for Women. His documentary poetics has been featured in two poetry collections, a stage production, and a film: Sacrilegion (Carolina Wren Press, 2013); Prime (Sibling Rivalry Press, 2014); The Gospel Truth (2017); and The Changing Same (PBS/POV Shorts, 2019), a documentary co-produced with Rada Film Group.
Piece Read:  "To a Man" and "Sepia Fashion Show" by Maya Angelou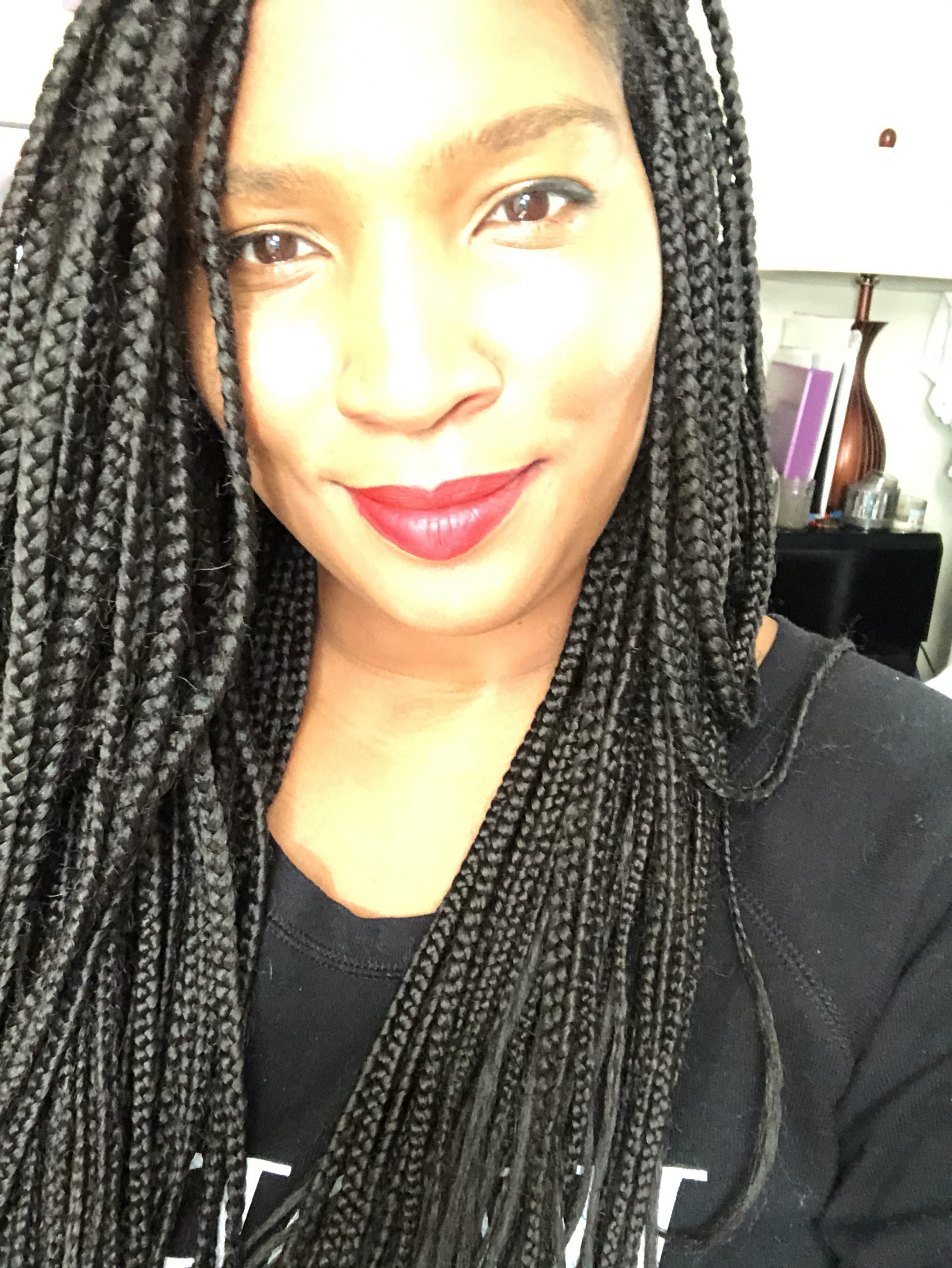 Aileen Imana
Role: Speaker
Bio: I am Aileen Imana, Mom, author of I Got Issues, licensed clinical mental health counselor and Buddhist practitioner. WFU ('17) MA in Counseling. I am local in the Winston-Salem Community and podcaster of We All Got Issues Podcast.  IG:@weallgotissuespodcast and @aileenimana
Piece Read: Immortal Butterfly by Maya Angelou