Main Content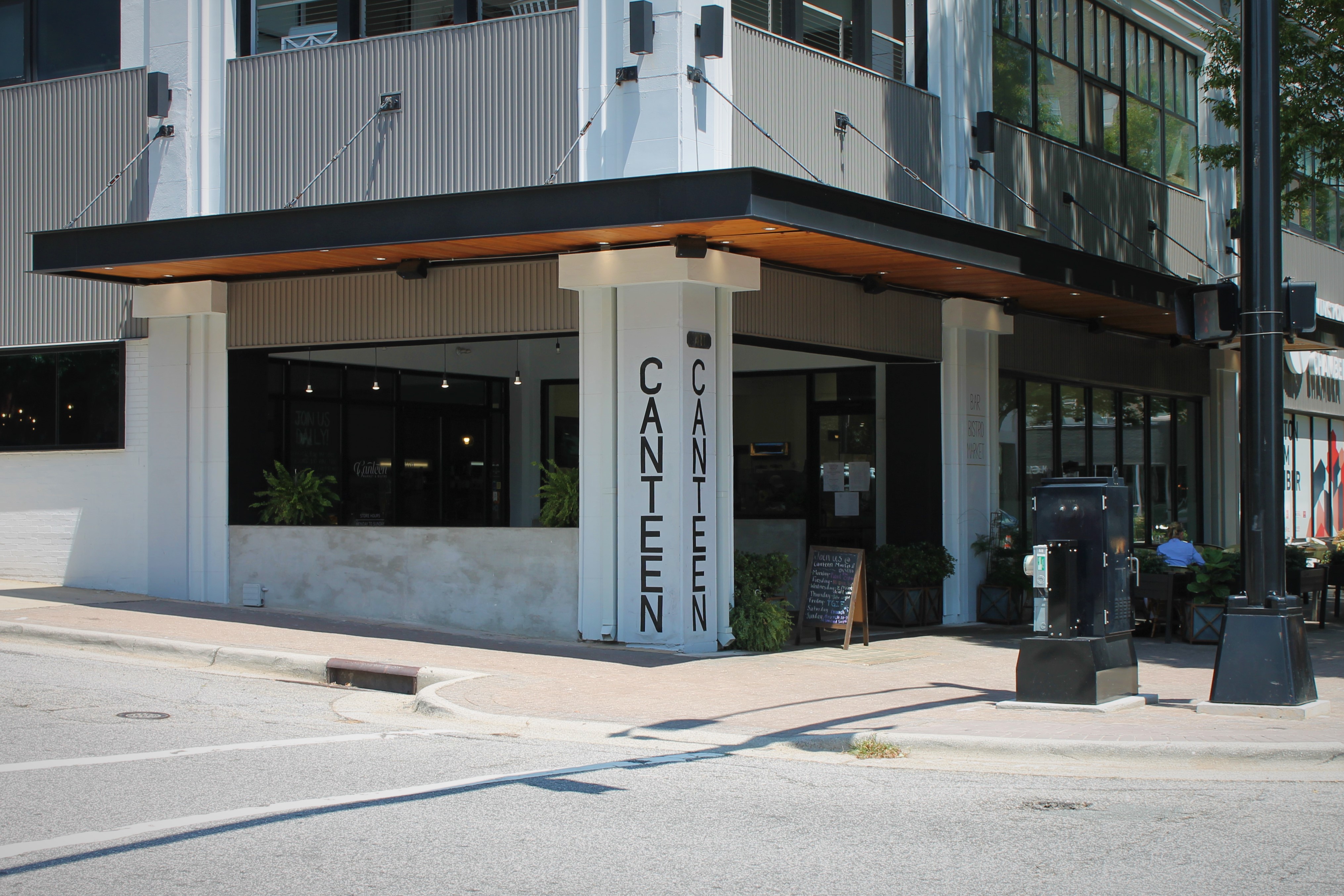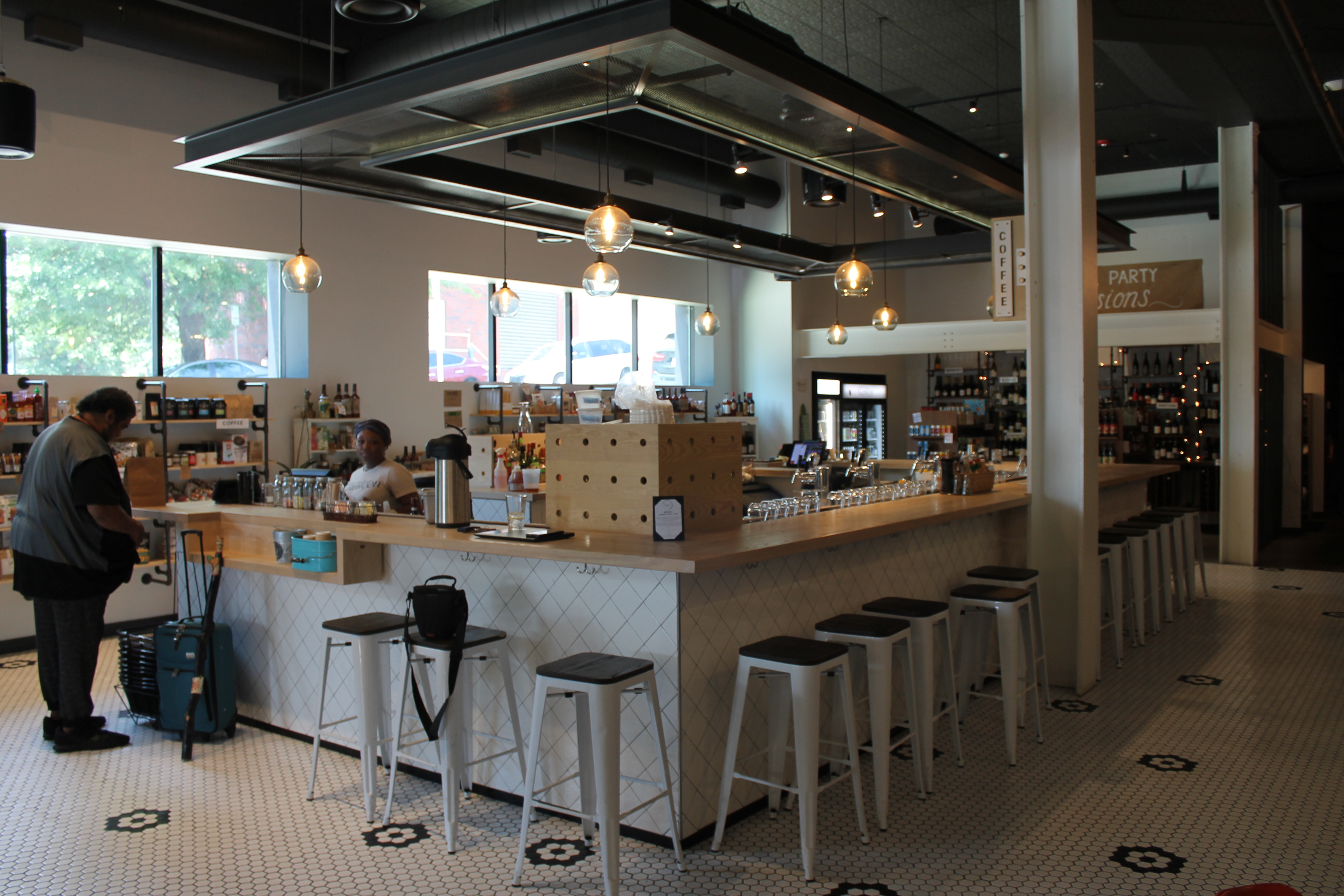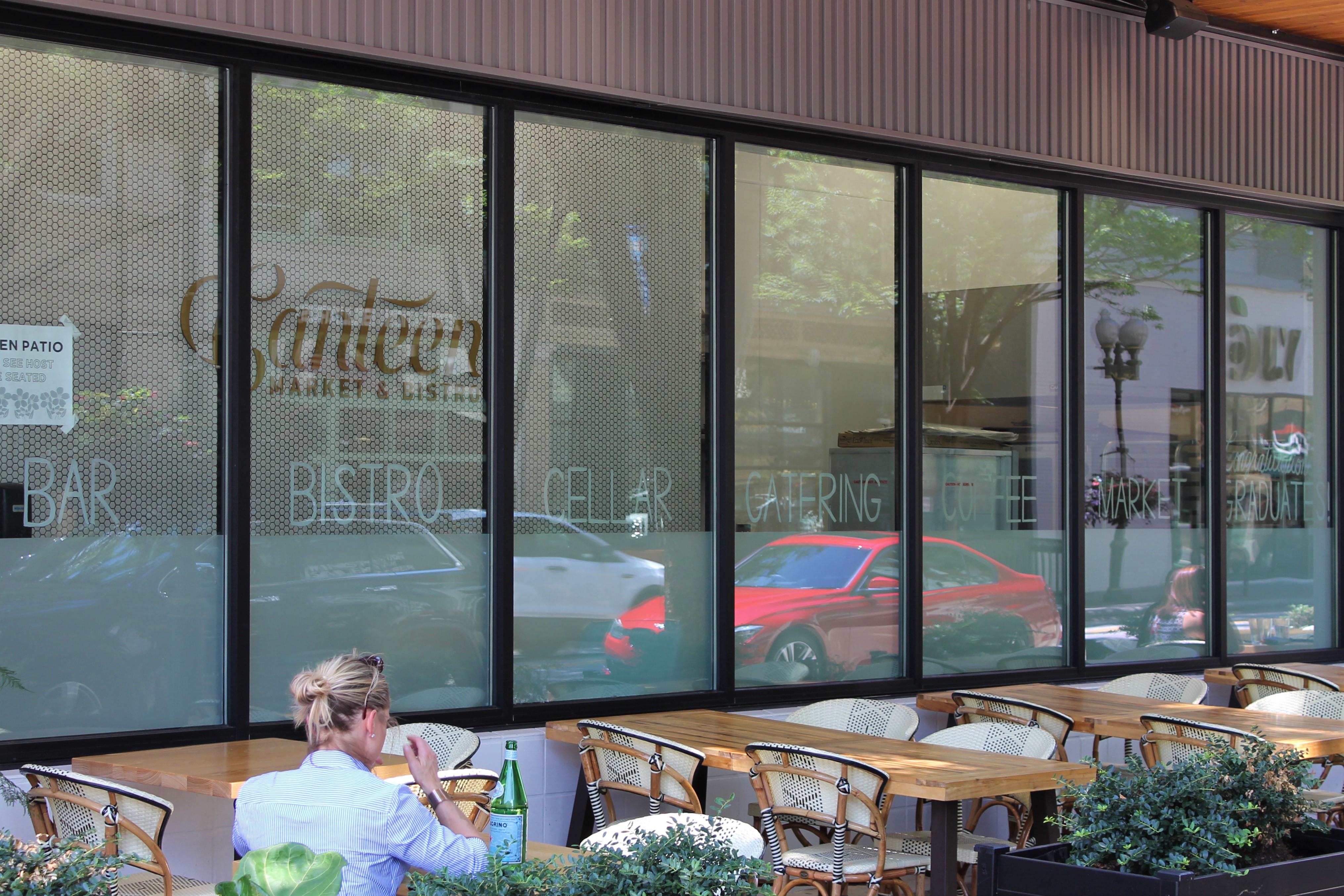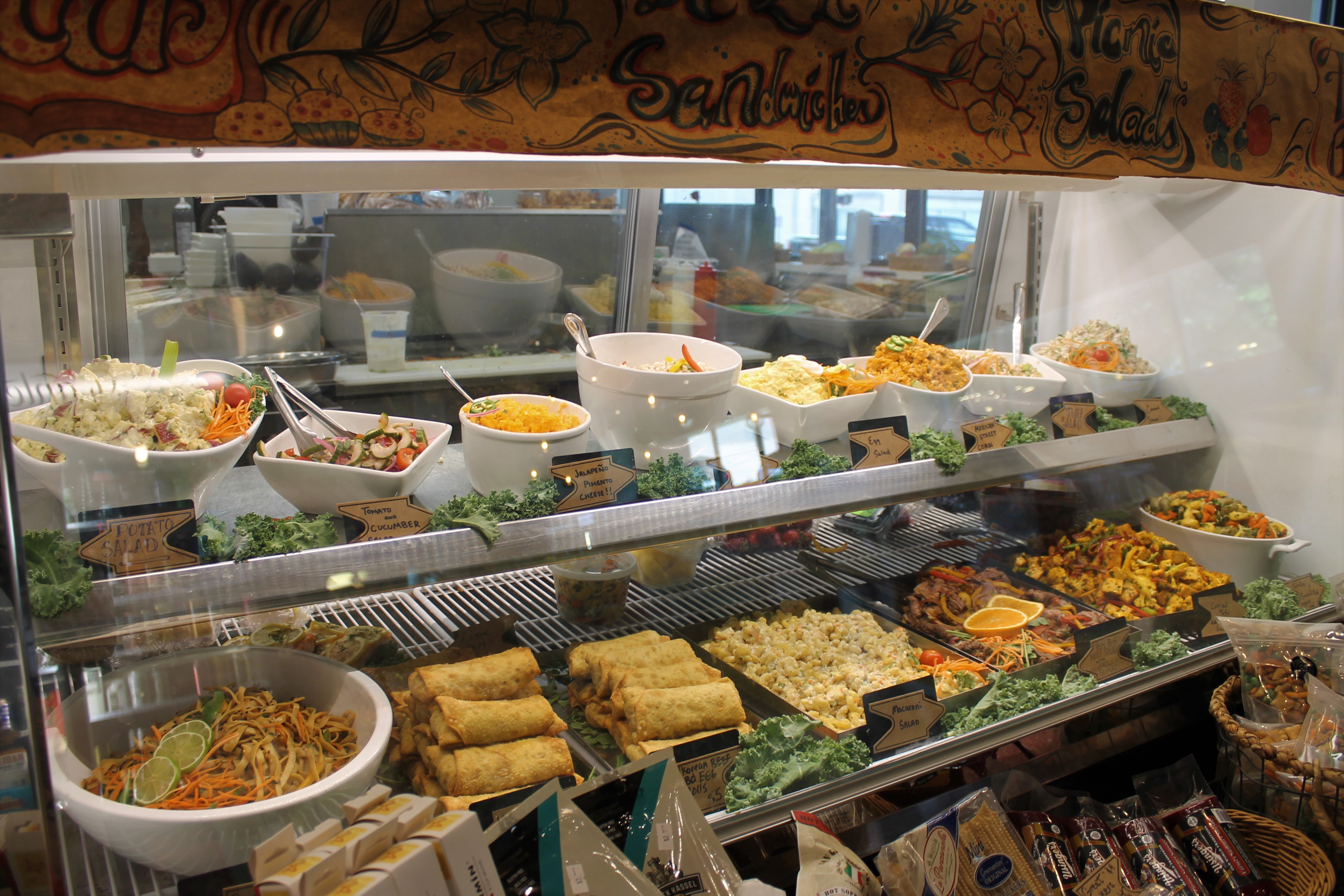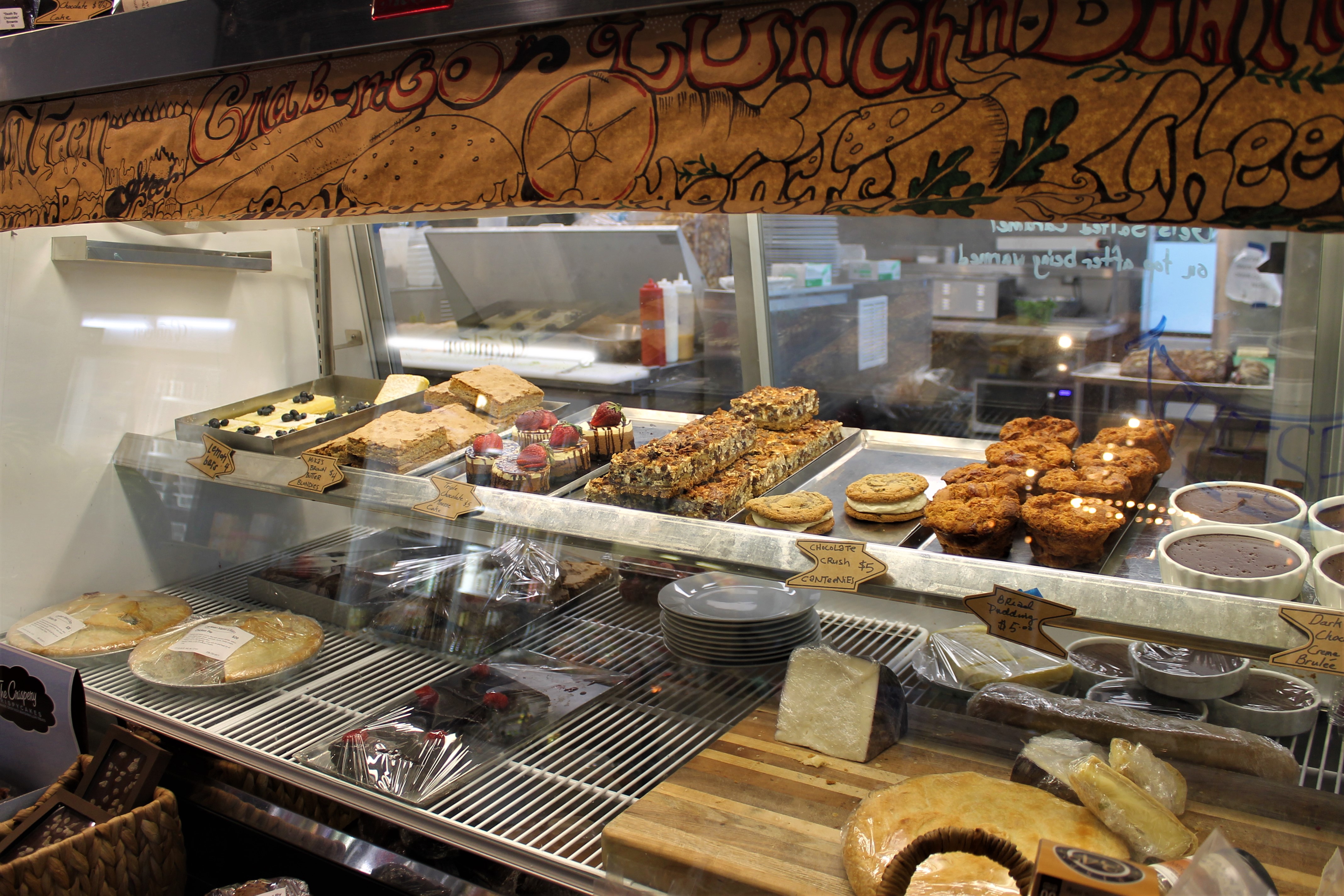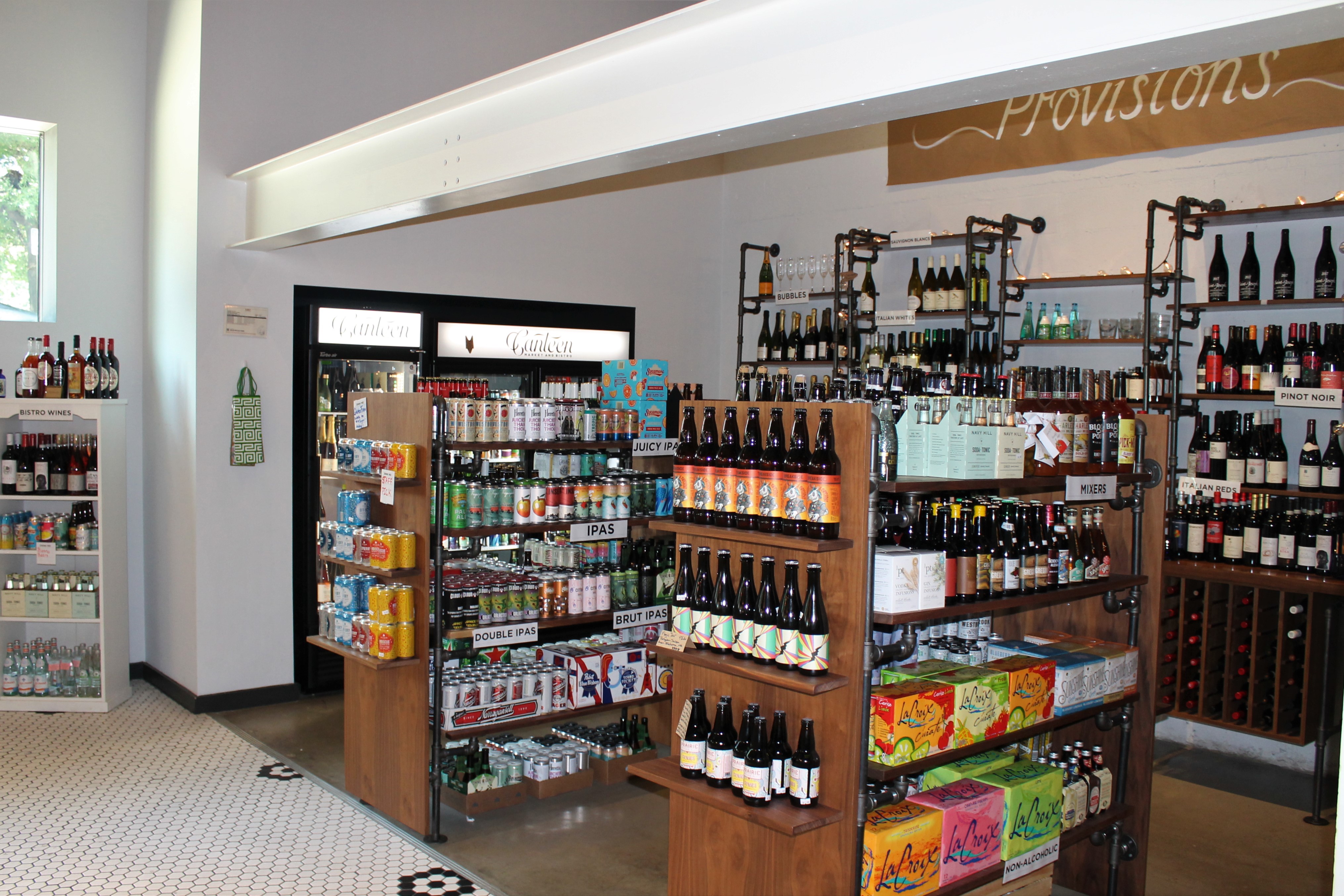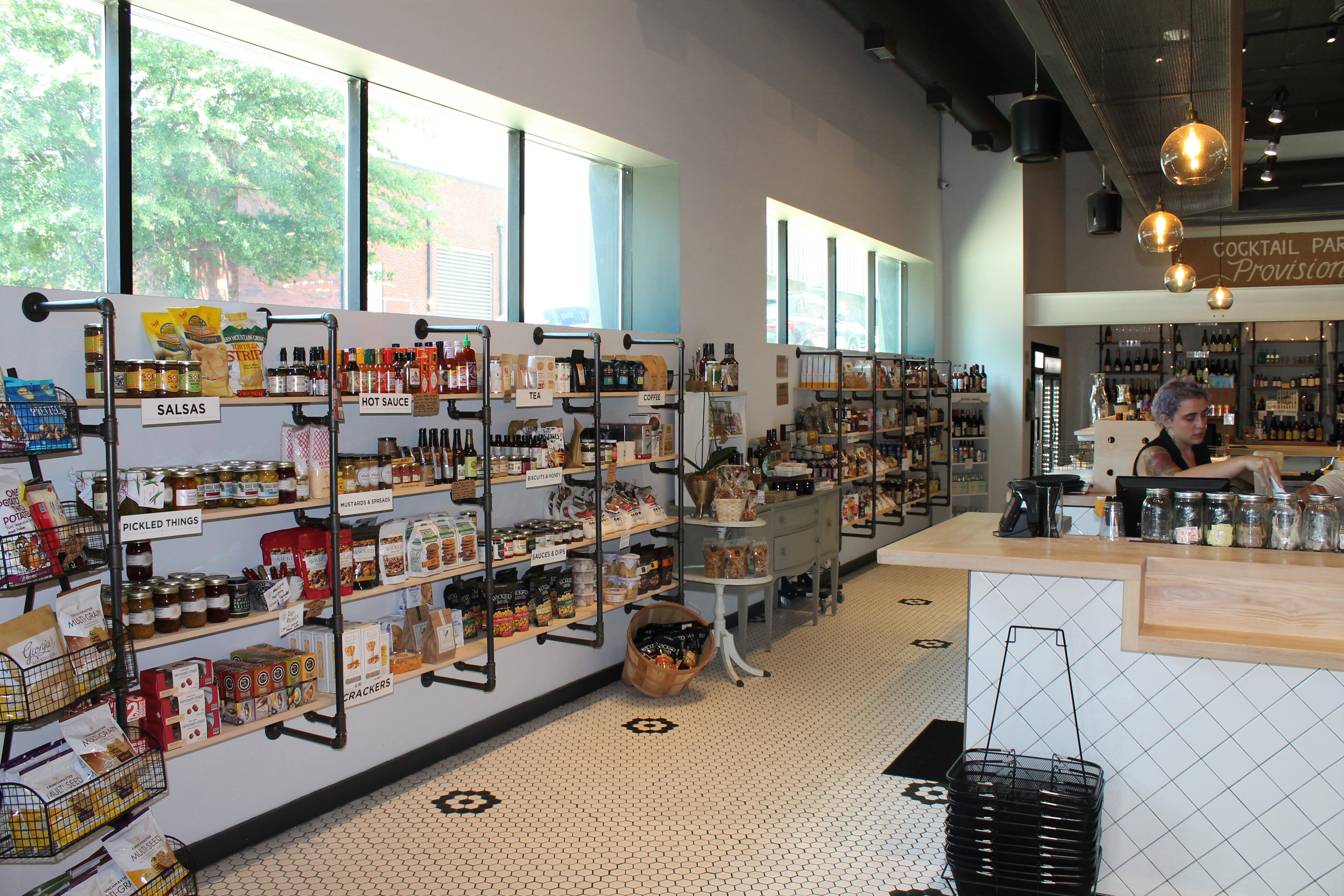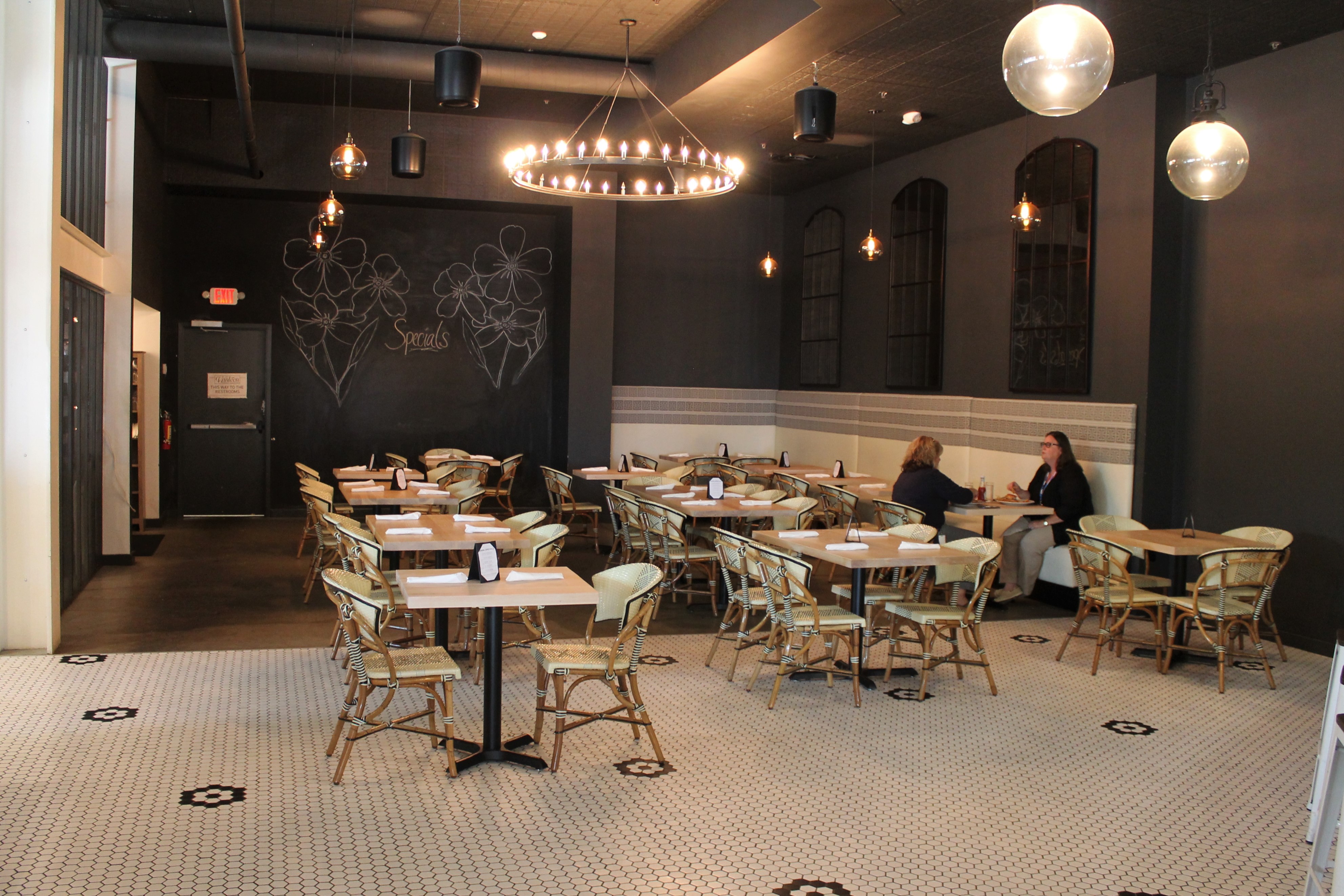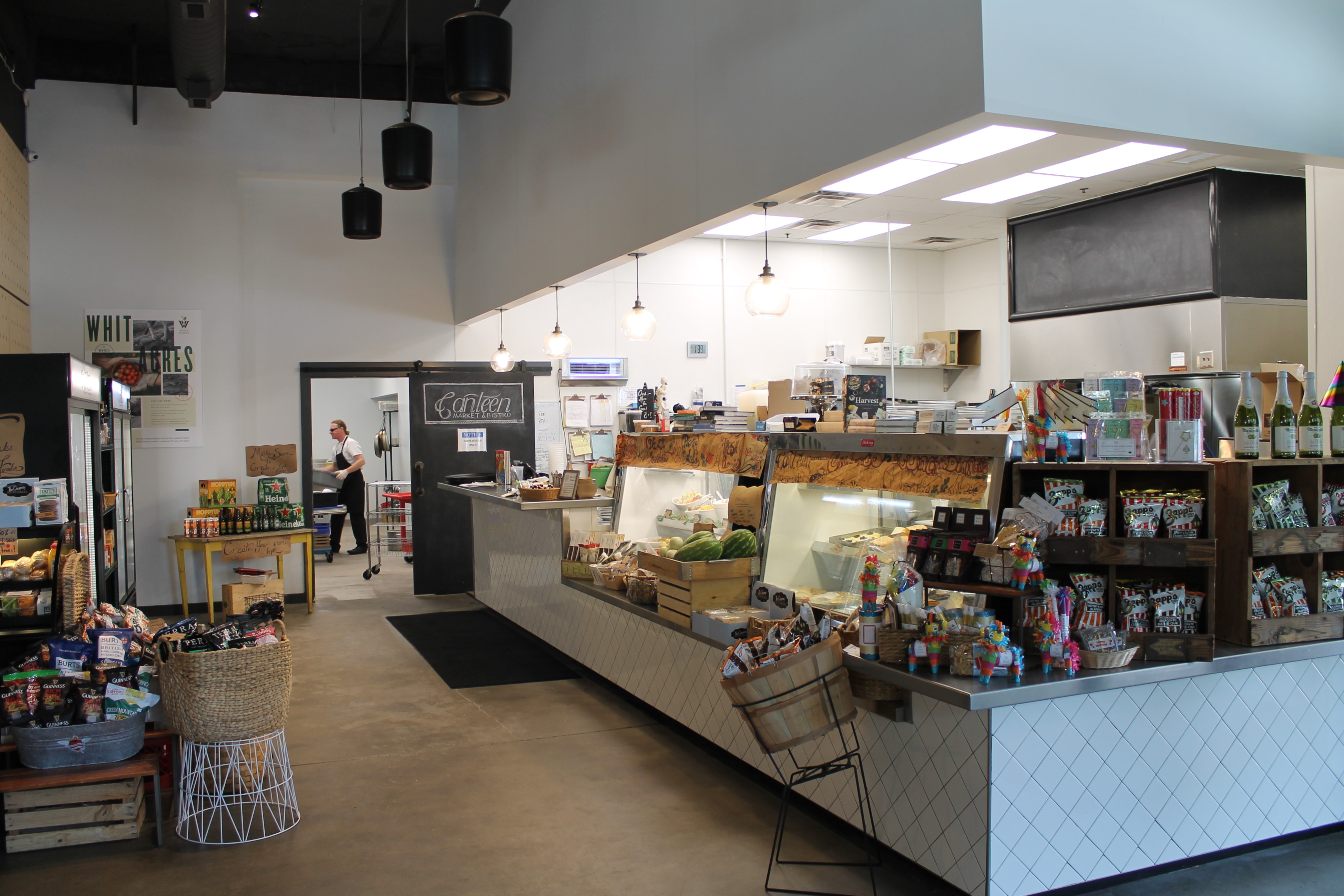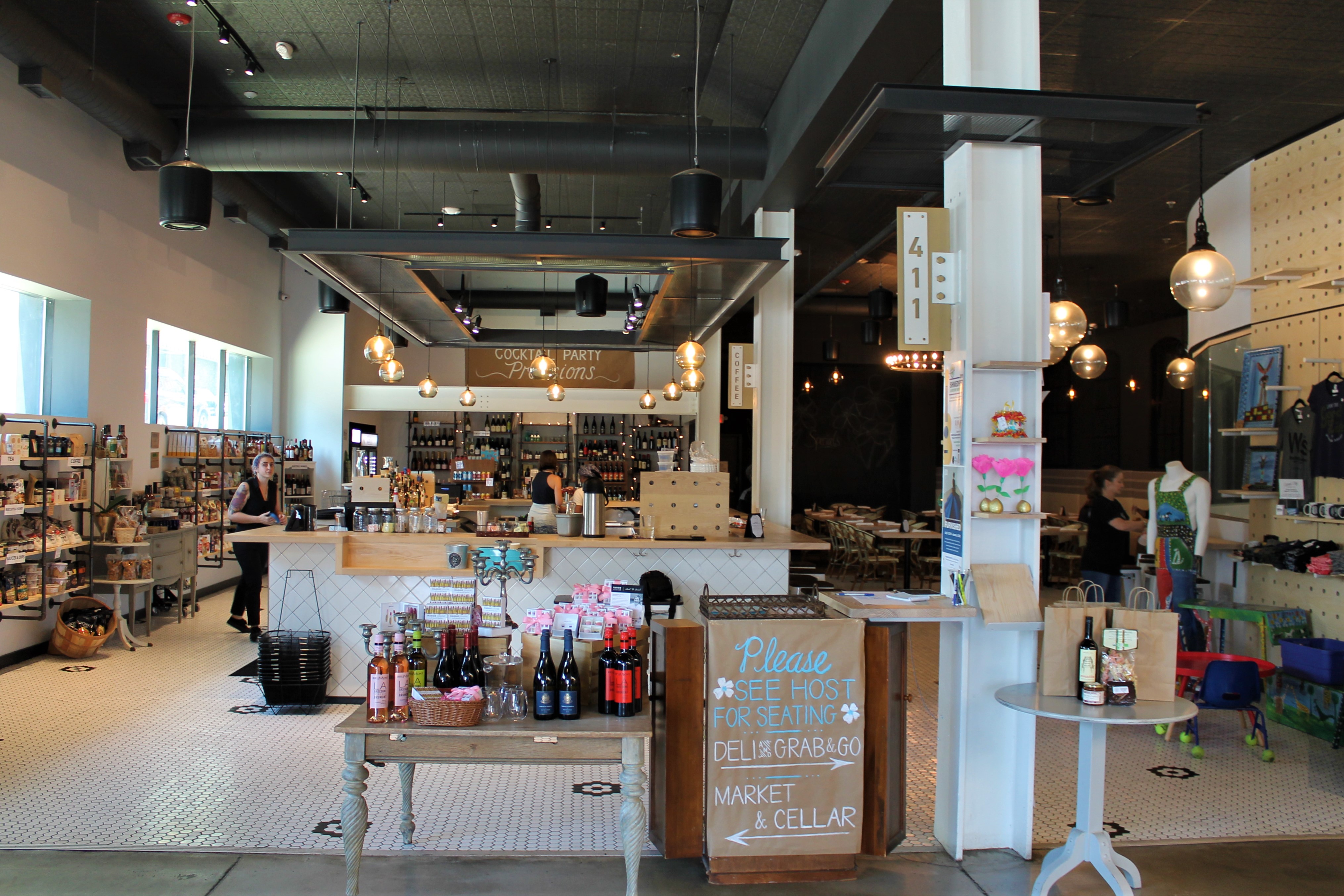 What is the background of Canteen Market and how long have you been operating?  
We opened about a year ago in September of 2018. Having been in other cities that have markets like this, I wanted to create a mini Winston-Salem version of that market concept. We wanted to bring curated products from all over the area, and have a restaurant to prepare food for the growing number of people living downtown. Canteen is a comfortable atmosphere that you could come to twice a day to eat here or grab stuff for your house. My favorite thing to do when I visit a new city is to go shopping for unique food and gift items, and those are the types of products we sell! We also spend a lot of time curating our Beer and Wine selection.   
What has being a part of the Winston-Salem community been like for Canteen Market?
Well it has been great! We have had so many people that stay downtown, and come visit for the first time when there are parents of students, or people from out of town visiting. It is nice to be an ambassador for the city. People will come in here and say "Oh! Tell us what Winston-Salem is like." Because of our central location we can point them to Bookmarks or tell them about the Empire State Building prototype, and other things about Downtown.  
Do you have a mission if so what is it? 
My mission since I have started working in restaurants with The Porch, and then Alma Mexicana, and now here is really just to "Build Community." It is easy to do that around food because everyone has to eat, and it is a good democratizer. I think our missions is, and especially here, to build community for Winston-Salem. Our space has a lot of moving parts, but it is a place that anybody can come in, grab a cookie or cup of coffee in the morning, or find out what is going on Downtown. 
What is Canteen Market known for? 
People really really like the food. I think people also feel like it is going to be an experience that is more than a restaurant. There is stuff to do here, which again is a fun way to build community. It is easy to have a good time with somebody you are with, you can eat, or find some silly stuff you want to buy, or a gift. The patio is also really nice especially this time of year! 
Can you give me a walk through of Canteen Market? 
1st you would come in and see the bar, and the coffee counter which is a great place to come and study, read, or visit people. Maybe come have a drink at night. You can easily browse through all of our market products. We have stuff you would not find anywhere else. It is not necessarily a grocery store, but it is definitely a uniquely curated group of products. Then we have a wine and beer cellar, and both the wine and beer are pretty much stuff you would not necessarily find elsewhere. We try really hard to have the wine not be grocery store wine. The wine is high quality, but not high price point. Then we also have prepared foods, you can get prepared salads, or whole meals to go. We have a lot of sweets and our baker is always trying new things. You can get sandwiches and snack packs to go as well. Then the Bistro! You can have a fast lunch of more casual stuff, or a more elegant sit down dinner that is kind of a treat. It is supposed to be a come as you are atmosphere, and if we don't have something you like we will try to figure it out! 
What is the most fun thing to do in Winston-Salem? 
I really like spending time at concerts in Bailey Park, I enjoy being outdoors in the city. I love shopping. I have three kids and we live near downtown, so we will walk to Bookmarks and walk down to Camino and get coffee. I really like being a city dweller!  
Your personal favorite item on the menu or merchandise? 
It depends on the meal! At lunch I almost always get the club sandwich. I just love a classic club sandwich. At dinner I usually get one of the seafood specials because our chef cooks seafood really well. I like all the products in our market mostly because I pick them out!       
If Canteen Market was a superhero what powers would it have?
I think surprising people. From the street you don't really know what is going to be in here, and then inside it is crazy!  
Anything else you would like Wake Community/Community at Large to know?
I think particularly that Canteen Market is not a fancy stuffy restaurant. We really want people to come in and experience Canteen, and we try to have a lot of different price points. We also try to have a lot of different types of food. The last thing we want is for people to be intimidated by anything in here. We just really want people to come in and experience it!